These are images from the end of the ridge just east of Headley Road on the south side of Griffy Lake. The top of the ridge has some nice old forest with beech, oak, maple, and lots of the sedge Carex picta. The north side of the ridge is very steep, but has some good deer-trails on it.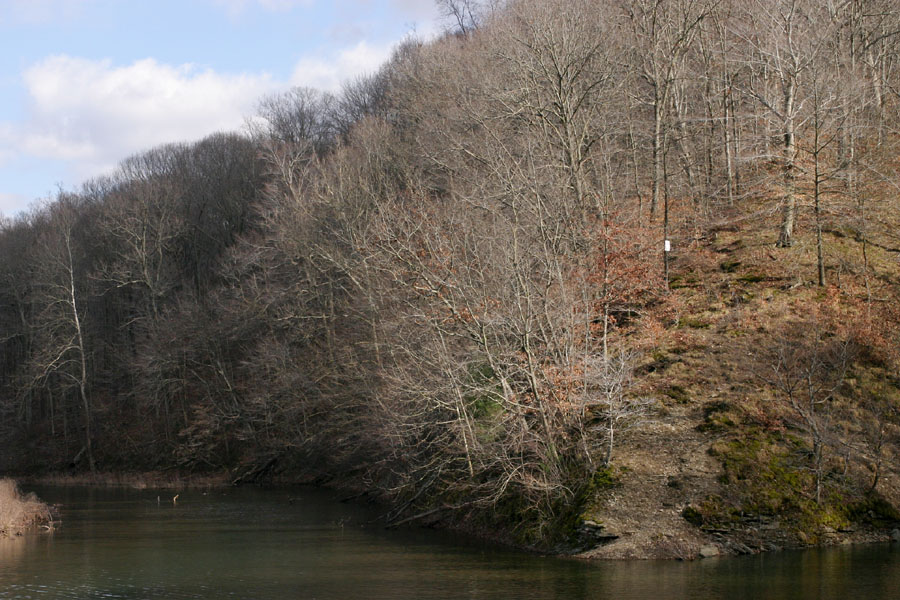 Looking at the ridge end-on from the causeway, 3/6/04.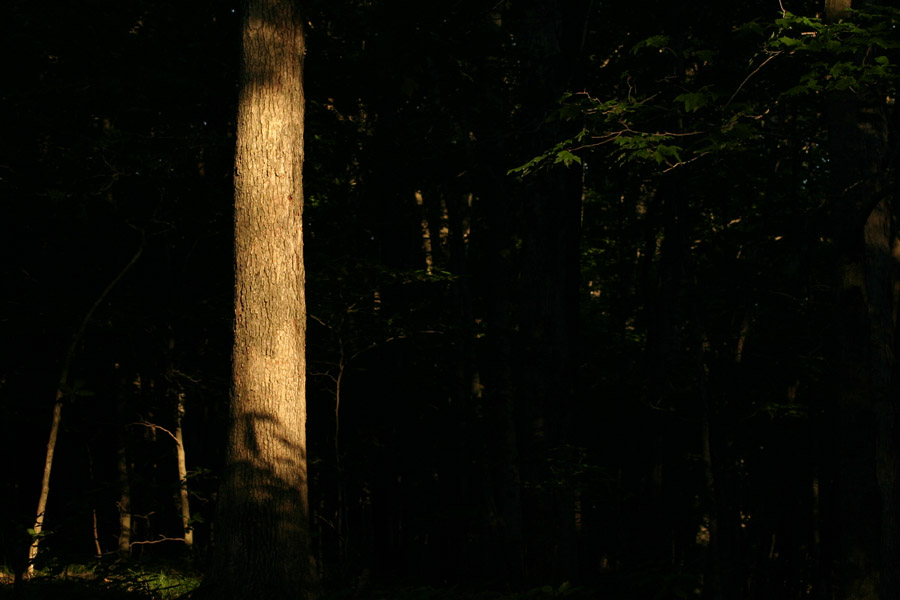 Dusk on the ridge, 6/26/04.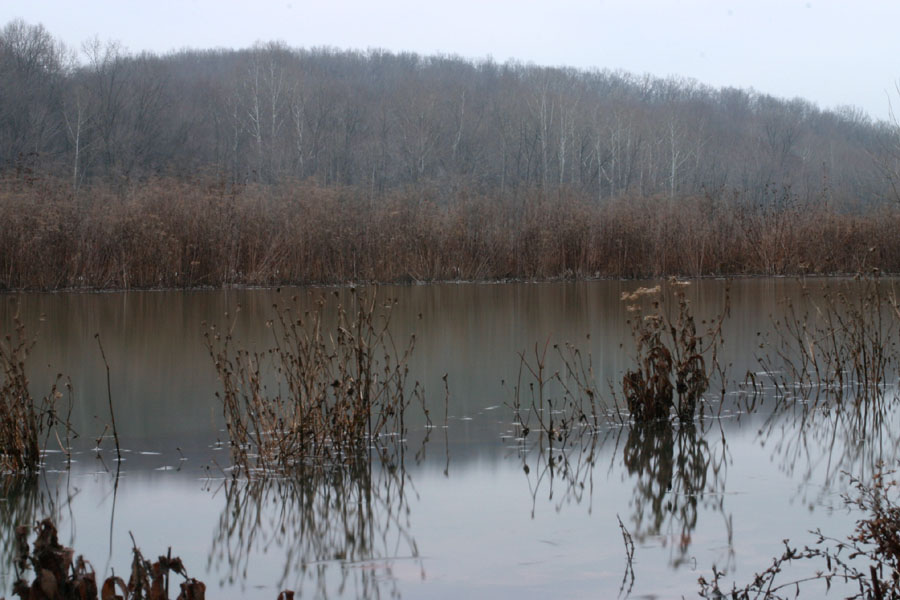 Dead vegetation, looking north from the waterline, 12/23/03.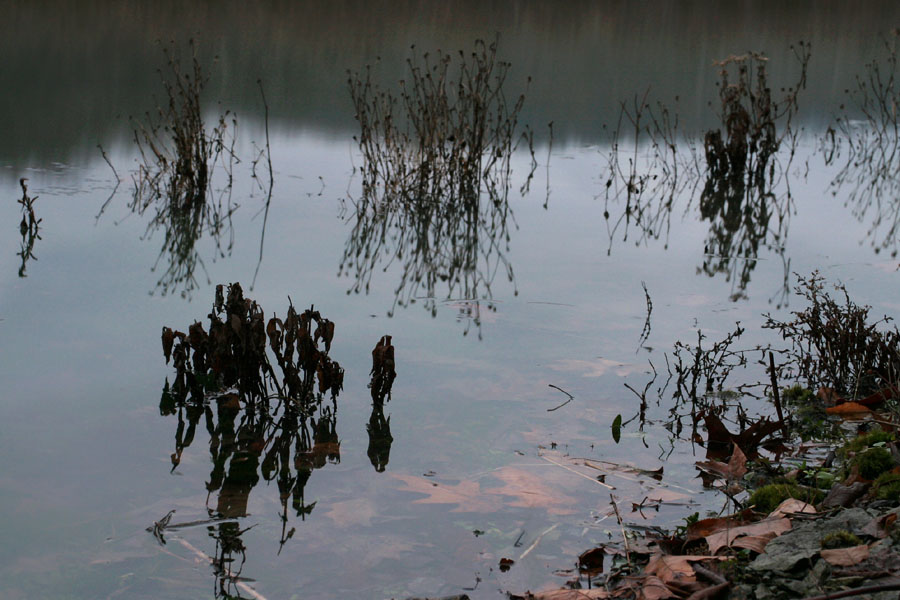 Same place and time as above, different angle, 12/23/04.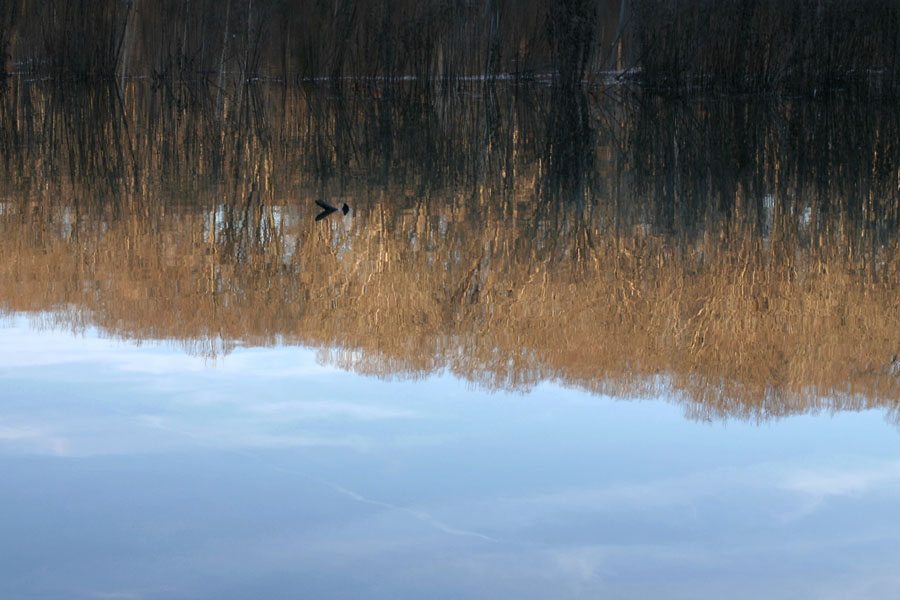 Same location; reflection, 12/30/03.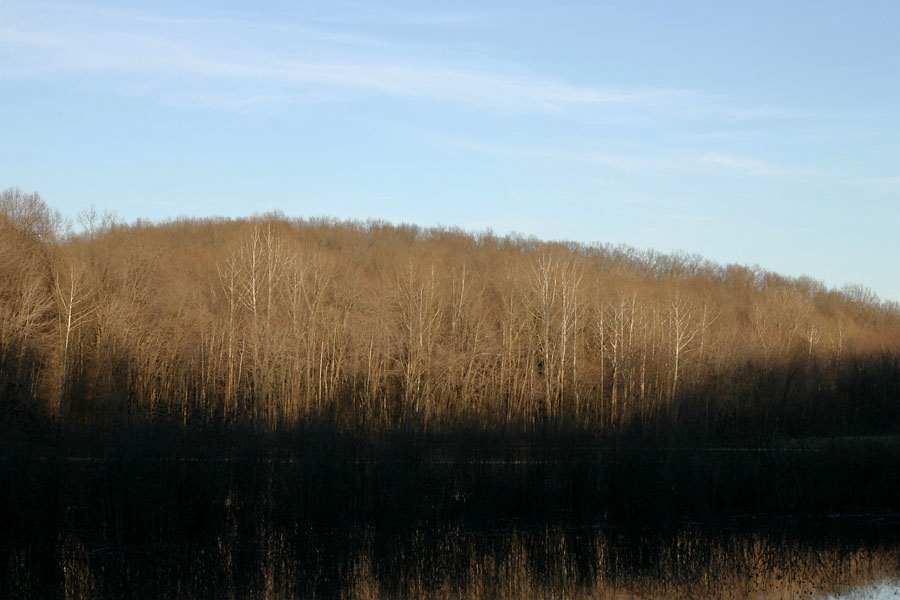 Same location, direct view, 12/30/03.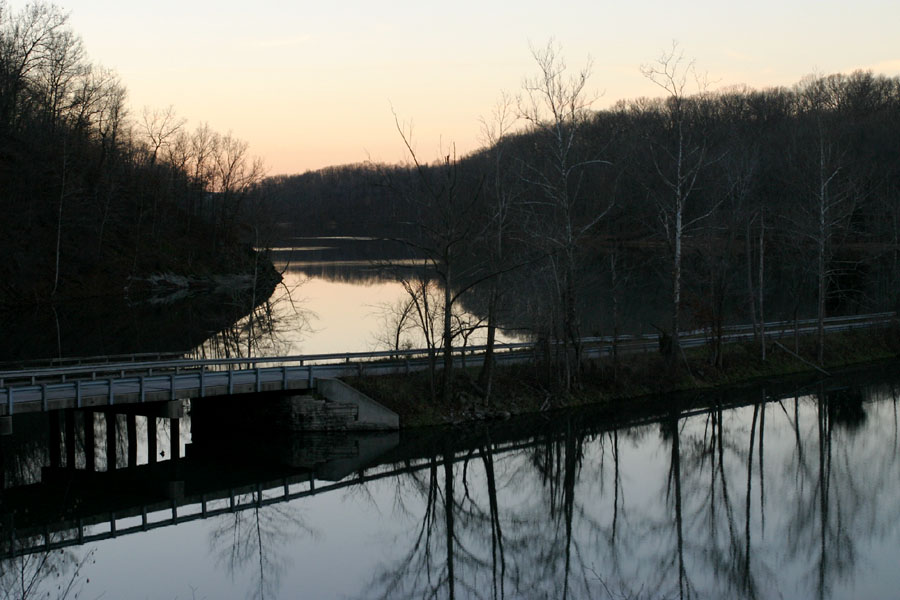 Looking across the causeway from partway up the ridge, 12/30/03.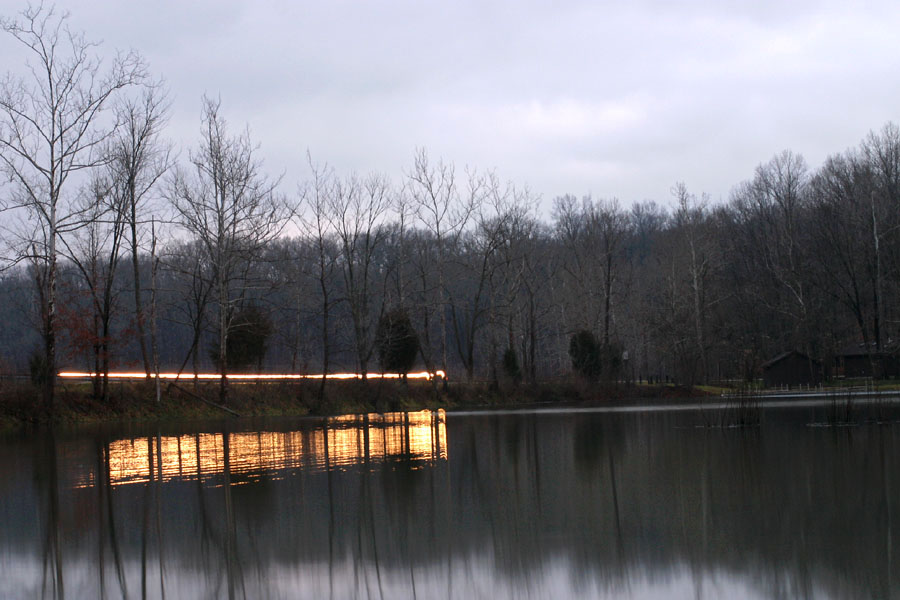 A car on the causeway, 12/30/03.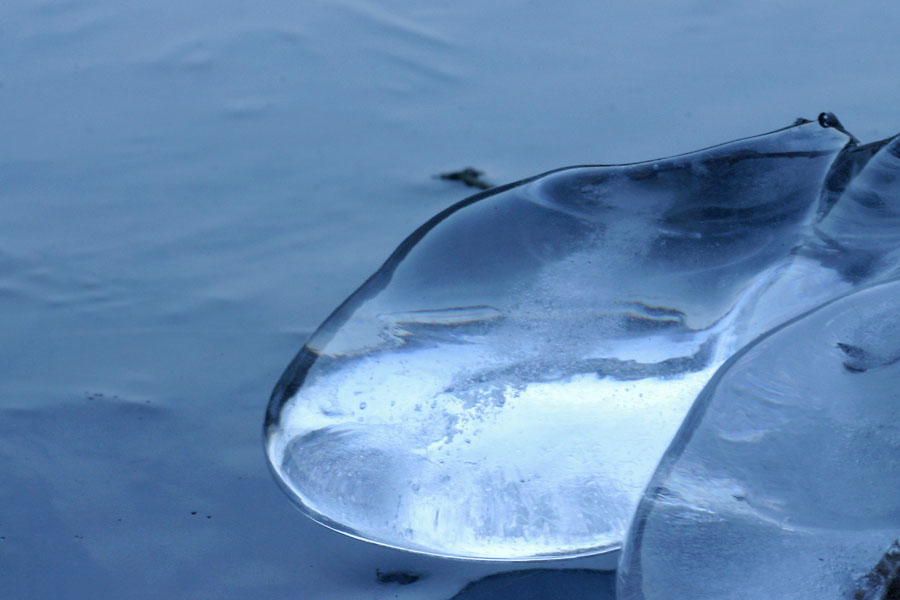 Ice at waterline on the point, 1/7/04.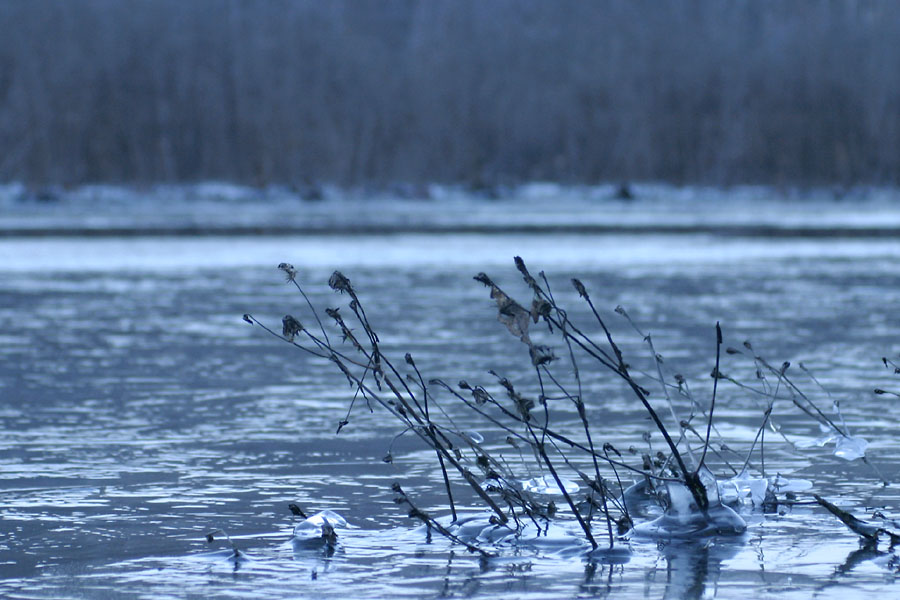 Ice with dead vegetation, 1/7/04.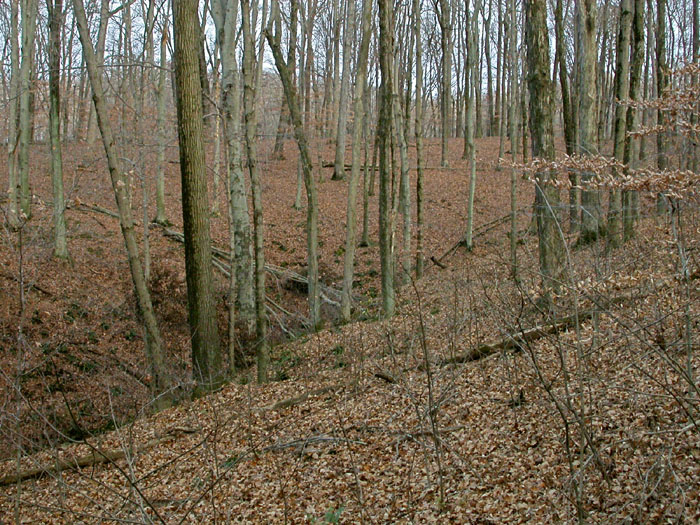 Looking east from the top of the ridge, 11/8/03.
The sky above the ridge, 11/8/03.

Go back to: