These are pictures from a slope right above a tributary of Griffy Creek and of the tributary itself, taken on the 24th of June, 2004.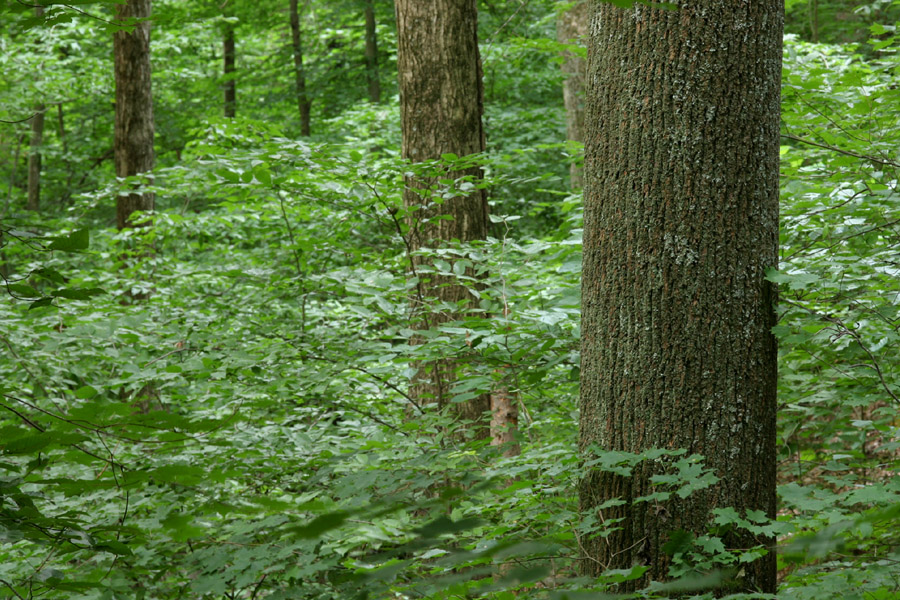 The sea of green that is a second-growth forest in Indiana's summer.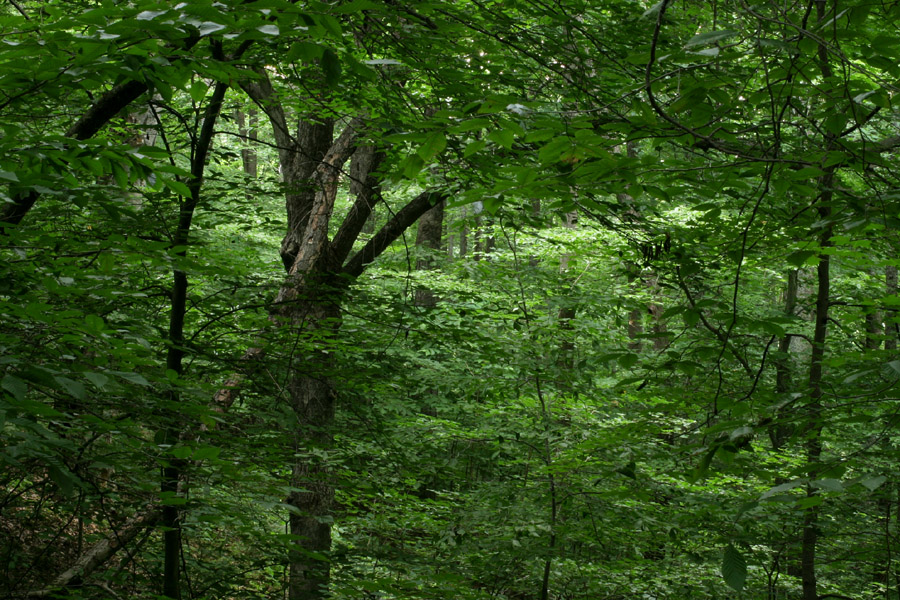 More green.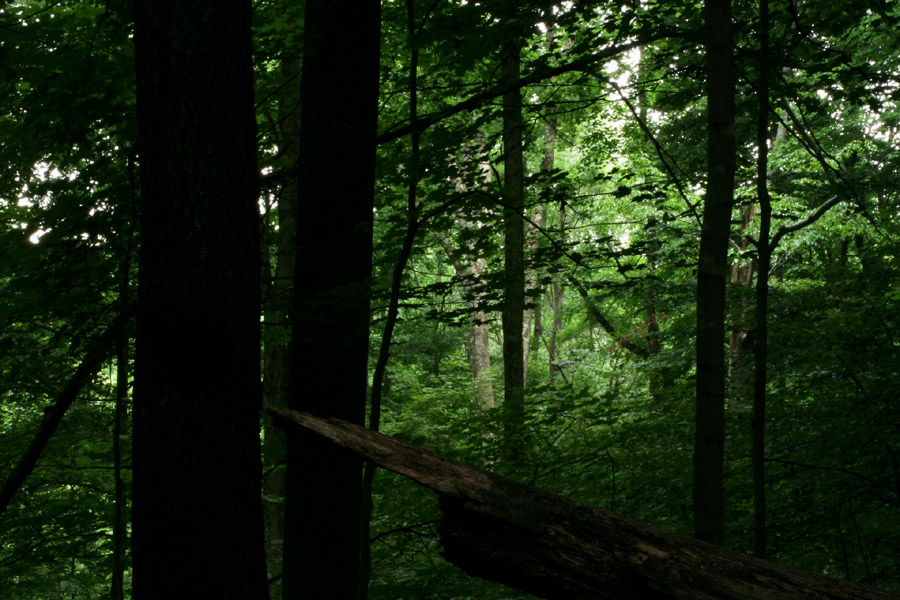 Dark green.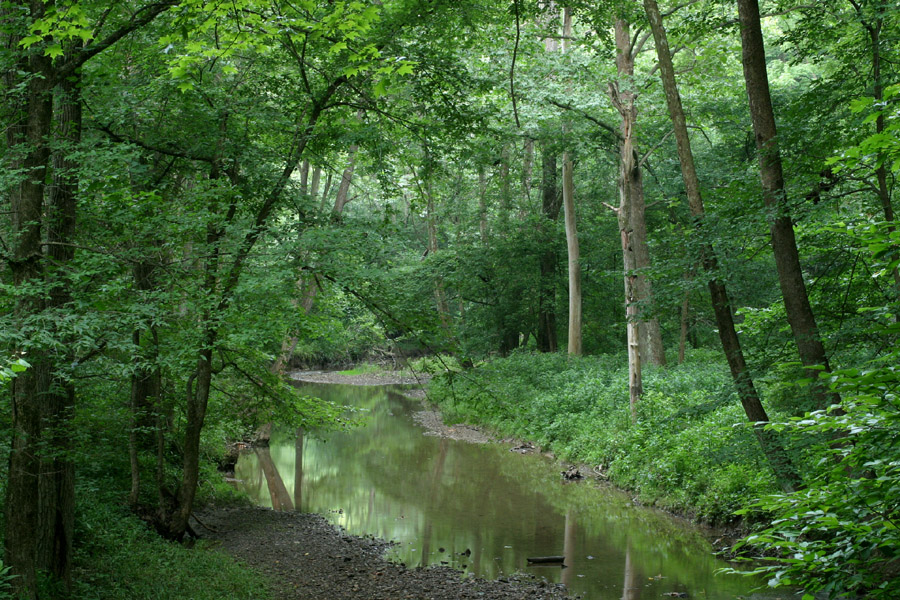 The creek, in the bluish light before dusk in the forest.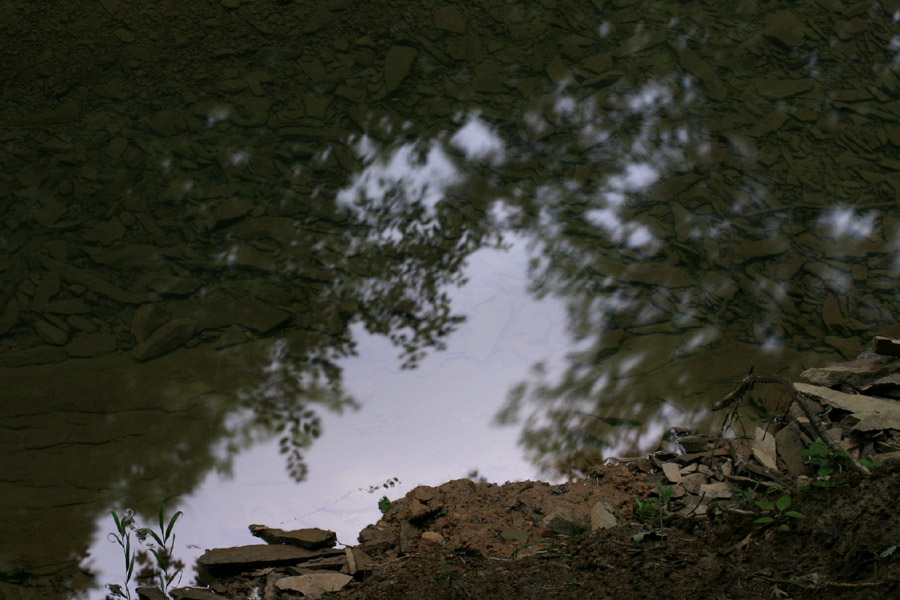 Shore and reflections in water.

Go back to:
The Griffy Area
Monroe County
The main IN map
The main index