These are pictures taken while canoeing in the larger (though still not particularly large) half of Griffy Lake in 2003. You can rent canoes near the parking lot on the north side of the lake, just east of the causeway.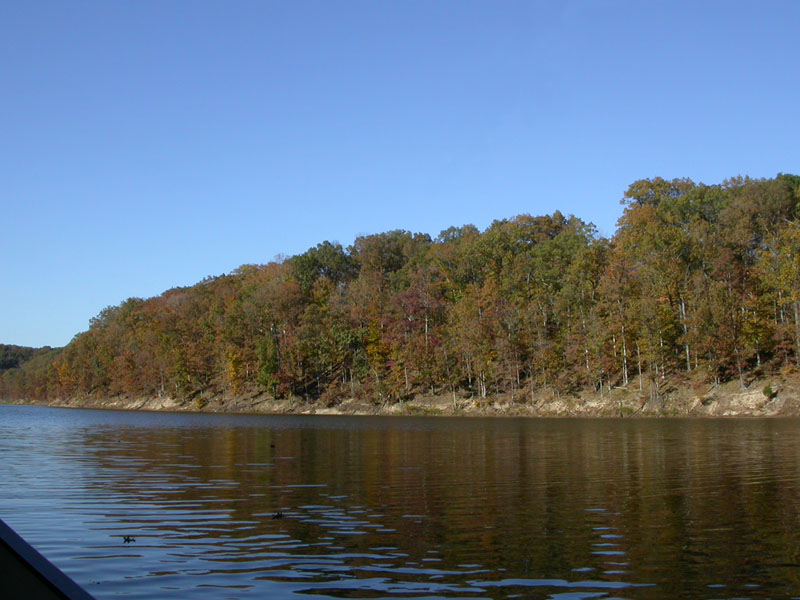 Looking at the north shore of Griffy Lake from canoe, 10/19/03.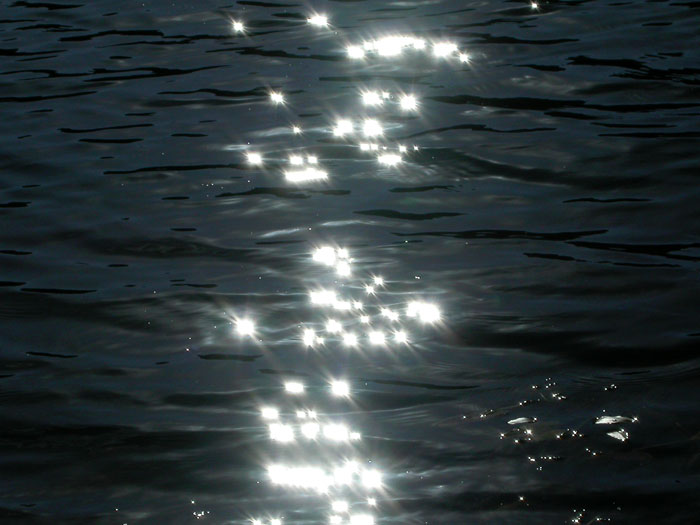 Sunlight on the water, 10/19/03.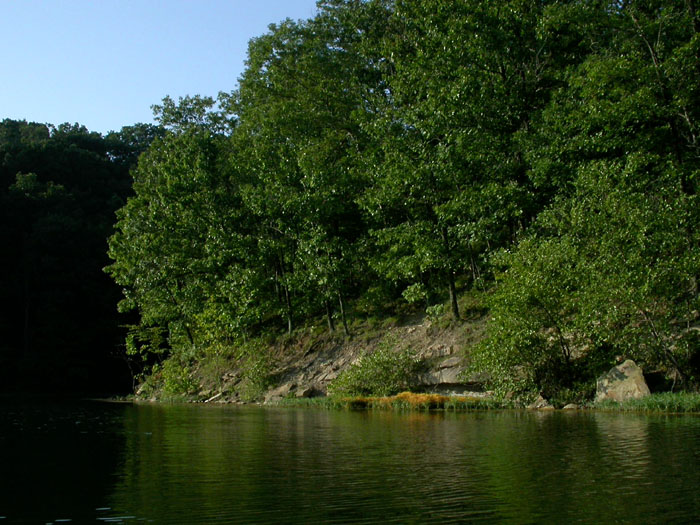 Looking at the north shore of Griffy Lake from canoe, 8/7/03. The yellow area near shoreline is a mass of dodder (Cuscuta gronovii) that is parasitic on water willow (Justicia americana).

Go back to:
The Griffy Area
Monroe County
The main IN map
The main index