Platanus occidentalis
A tree of moist bottomland forest, also cultivated.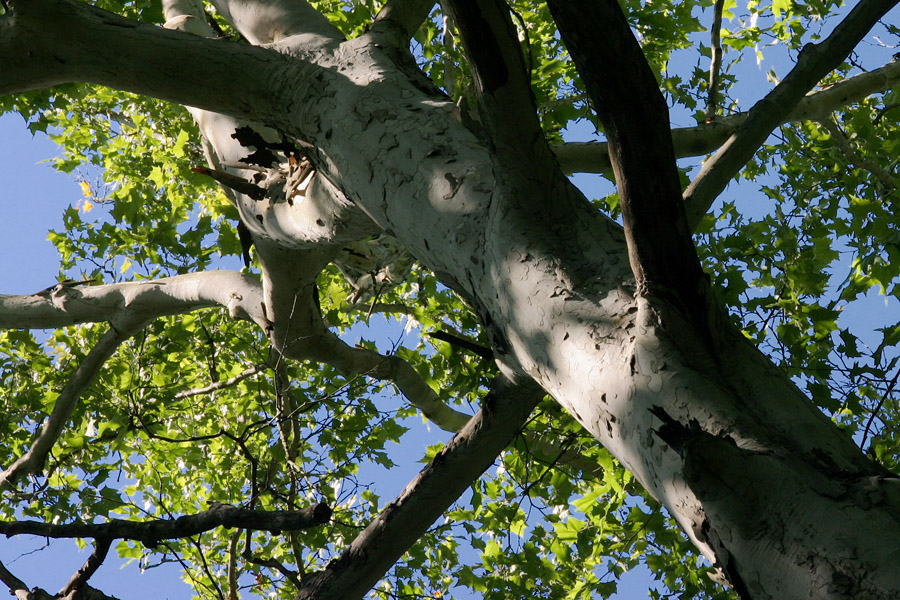 Looking up the trunk of a tree at McCormick's Creek State Park, 6/30/04.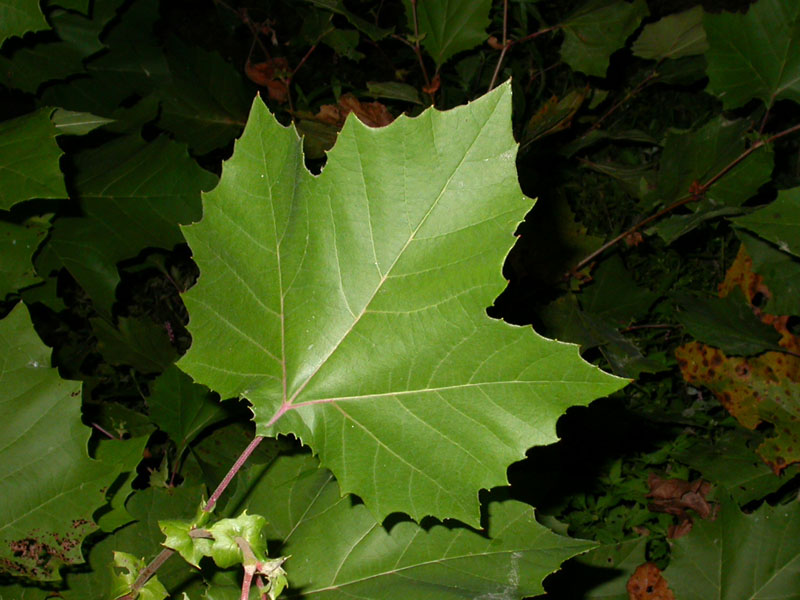 A leaf, 9/22/03.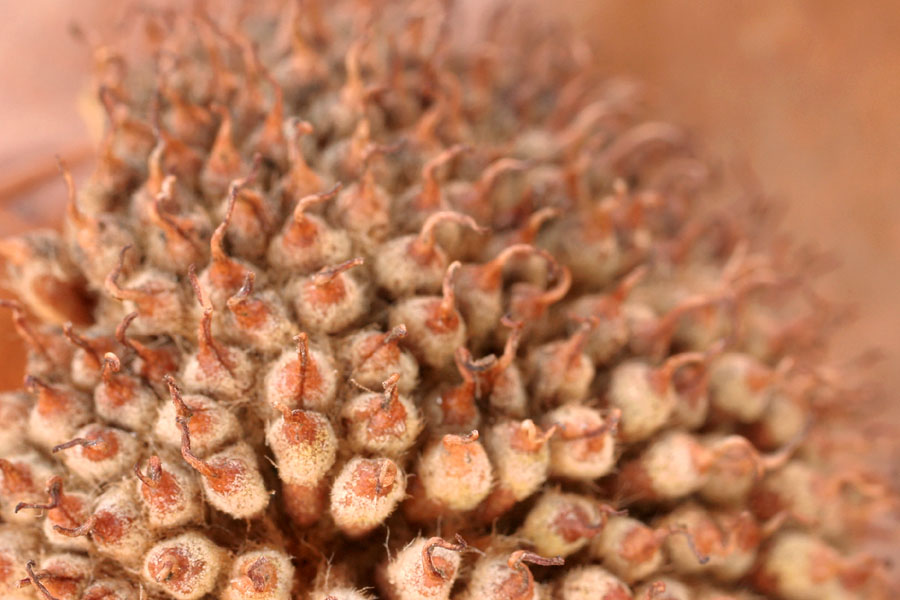 Close-up of an inflorescence in fruit on the Indiana University campus, 12/25/03. Later, it will break apart and each of the achenes seen here will be dispersed on fluffy hairs currently concealed towards the center of the inflorescence.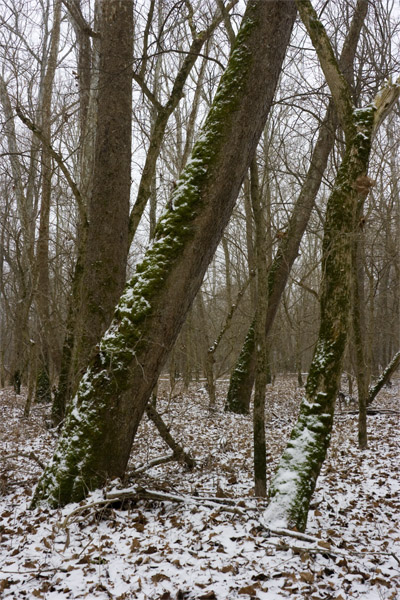 Trunks with snow & moss, Hall Woods Nature Preserve, Putnam County, Indiana, 26 Dec 2009.

Go back to:
IN Plants
The main index