Podophyllum peltatum
Mayapple, a common spring-flowering plant of forests. Buds for a year's flowers and leaves are laid down the year before, either one leaf for vegetative growth or two leaves and a single flower.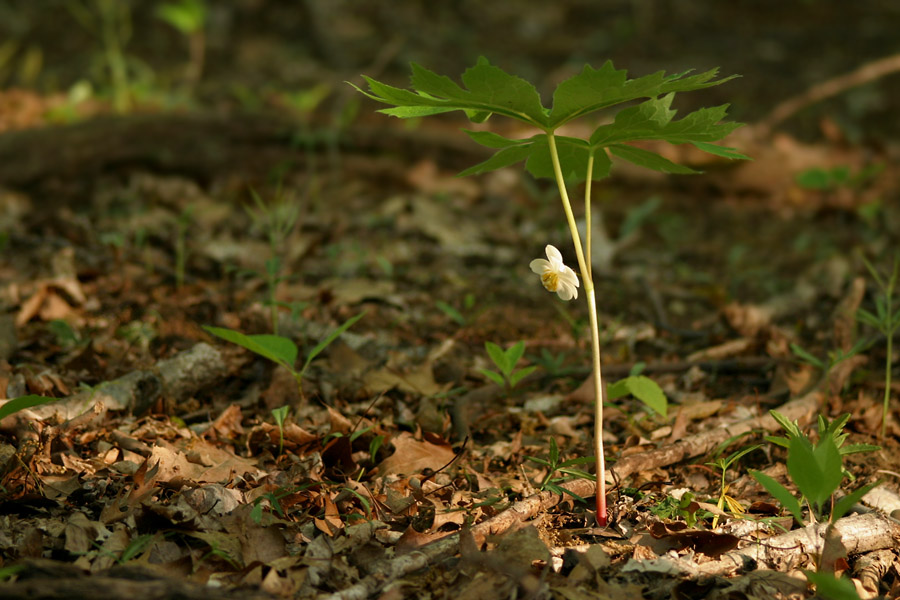 Plant habit near University Lake on the north side of Bloomington, 4/28/04.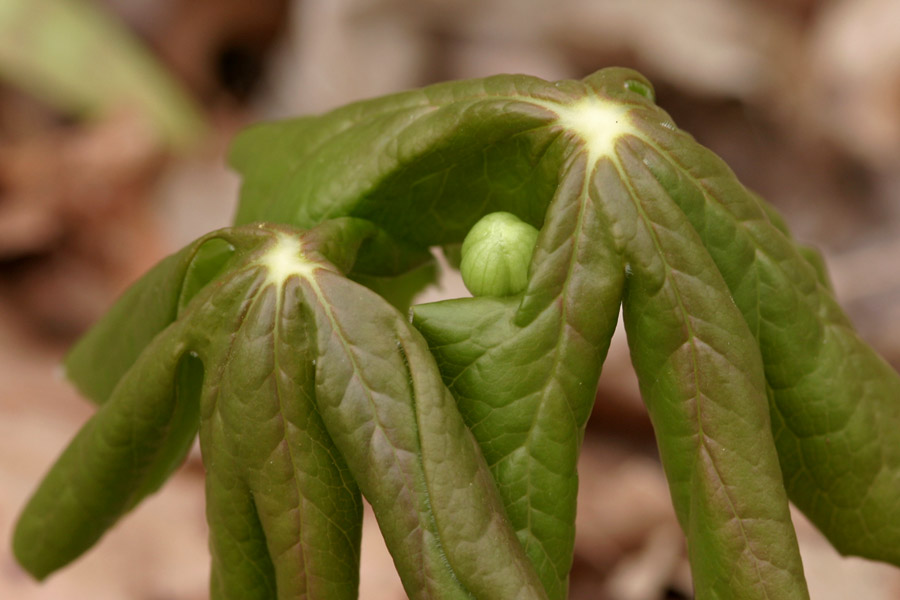 Emerging leaves and bud near Griffy Lake, 4/10/04.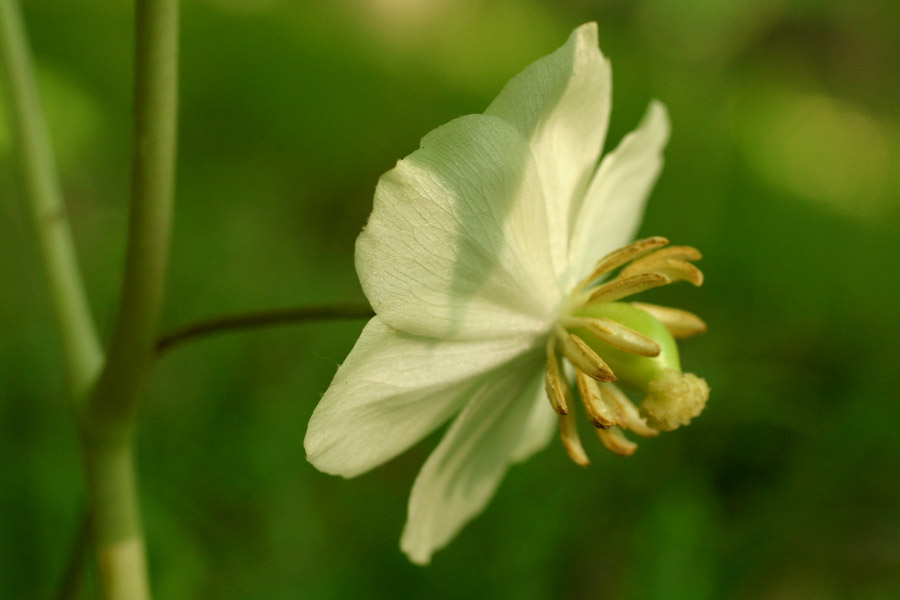 A flower near University Lake, 5/8/04.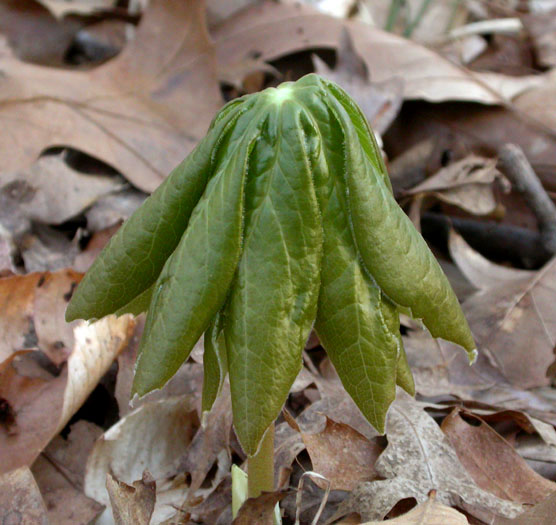 An emerging leaf near Griffy Lake, 4/11/03.

Go back to:
IN Plants
The main index