Woodsia obtusa
An uncommon fern of moist, exposed limestone. I have pictures of both subspecies obtusa in Indiana and subspecies occidentalis in Texas.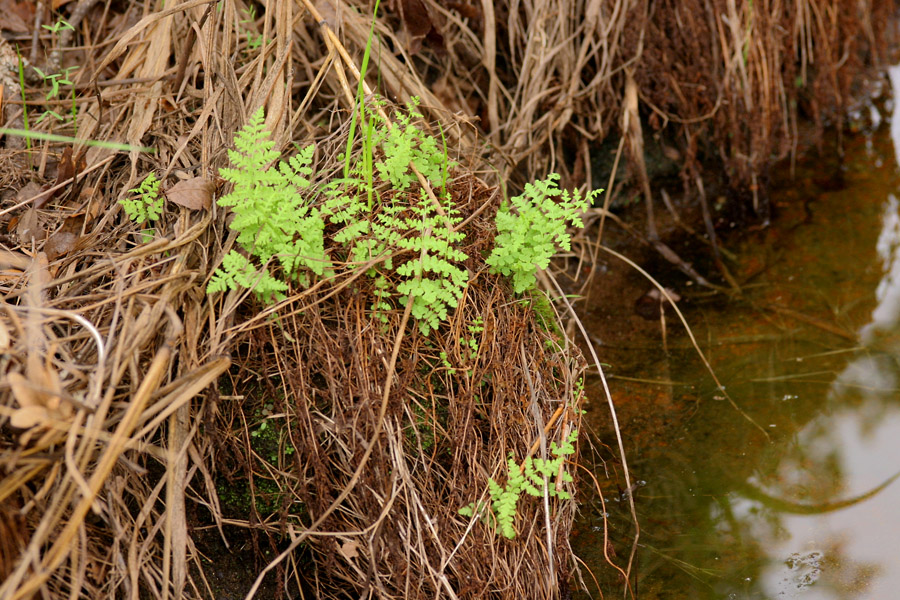 Plant habit at Enchanted Rock, Texas, 8/13/05.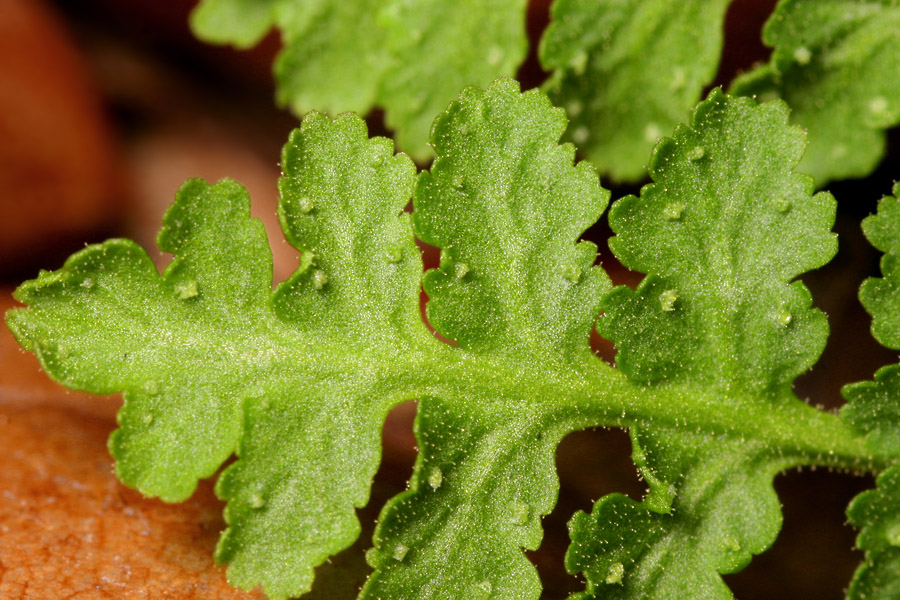 Abaxial view of a leaf with developing sori at Enchanted Rock, TX, 8/13/05.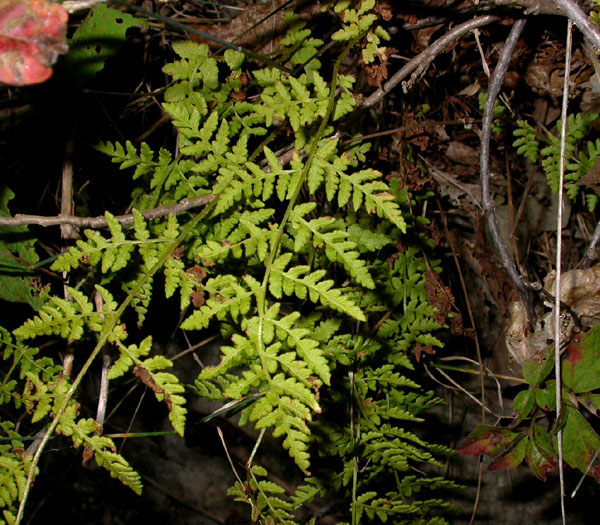 A leaf on the shore of Griffy Lake, 8/3/03.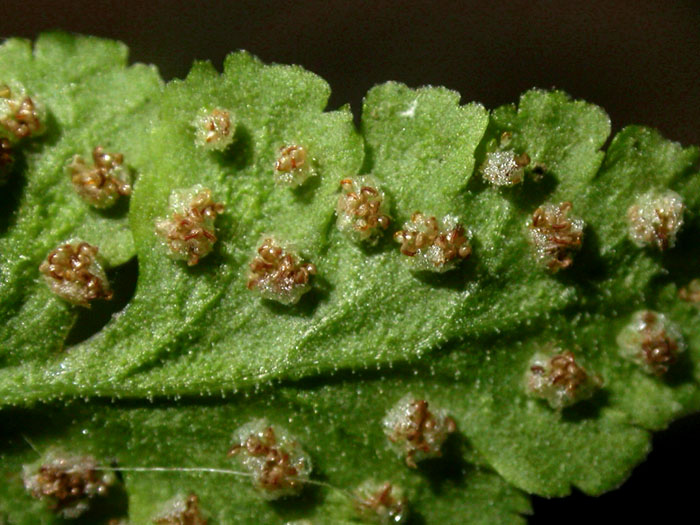 Sori near Griffy Lake, 8/19/03.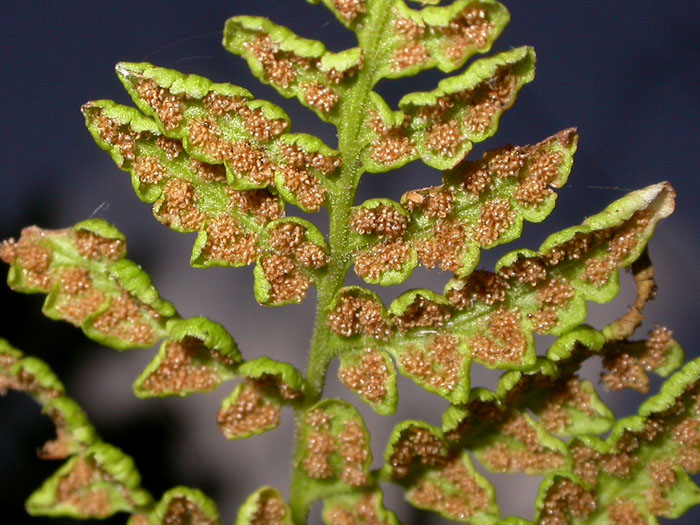 Many sori on the shore of Griffy Lake, 8/3/03.

Go back to:
IN Plants
The main index