Aguirre Springs (there's only one spring, but the name is usually given in the plural) is in the junction of the Needles and the wider, primarily rhyolitic main portion of the range. The area is a broad slope with shallow ravines and canyons and multitudinous granitic (more properly quartz monzonite) boulders. There's a campground at the end of the road, and a loop trail that goes up into sparse ponderosa pine woodland.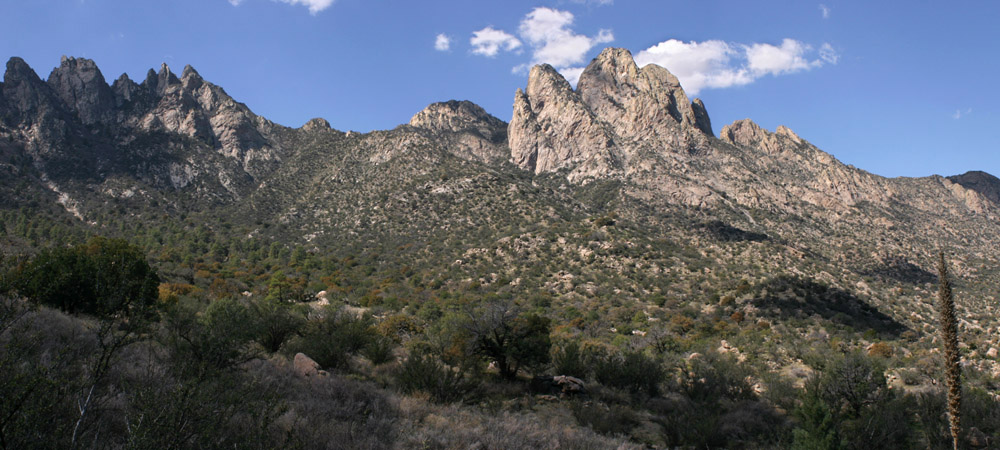 Looking up at the Needles from Aguirre Springs, 3/13/05.
Looking south at the San Andres Mountains near sunset, 10/1/04. The knobby peak at left is San Augustin Peak, on the south side of San Augustin Pass, the point that divides the Organ and San Andres Mts.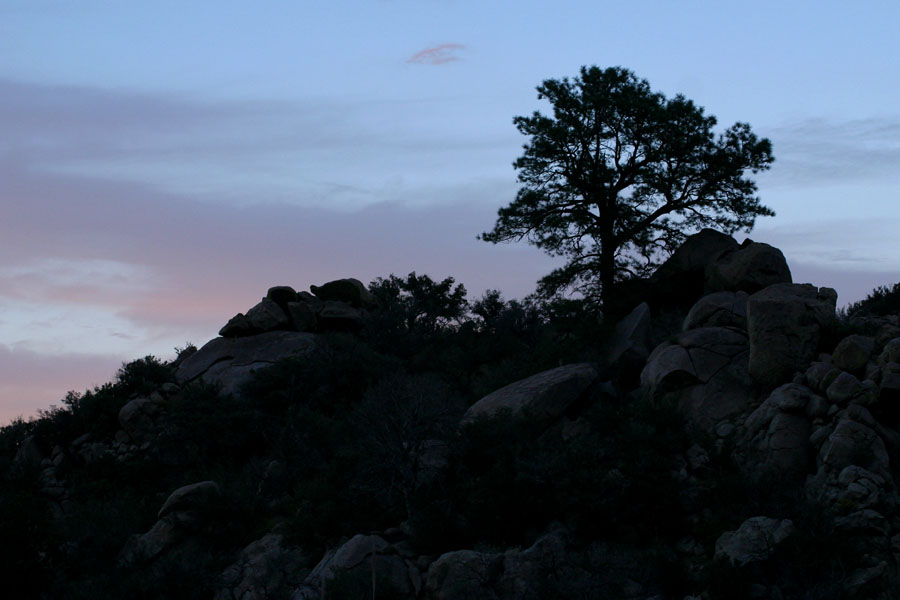 Silhouetted pinyon at dusk, 10/1/04.

Go back to:
Doña Ana County
The main NM map
The main index