Dripping Springs is on the north end of the wide rhyolitic main portion of the Organ Mountains. The area includes several deep canyons and a rock outcrop called La Cueva, named for a cave once used by Indians.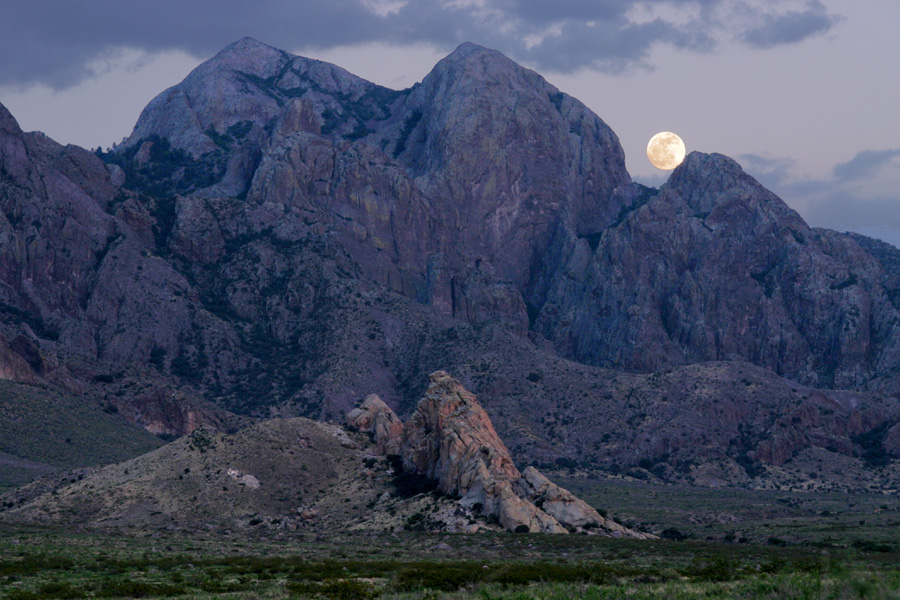 Dusk, looking southeast at the Dripping Springs area with La Cueva visible at bottom, 5/23/05.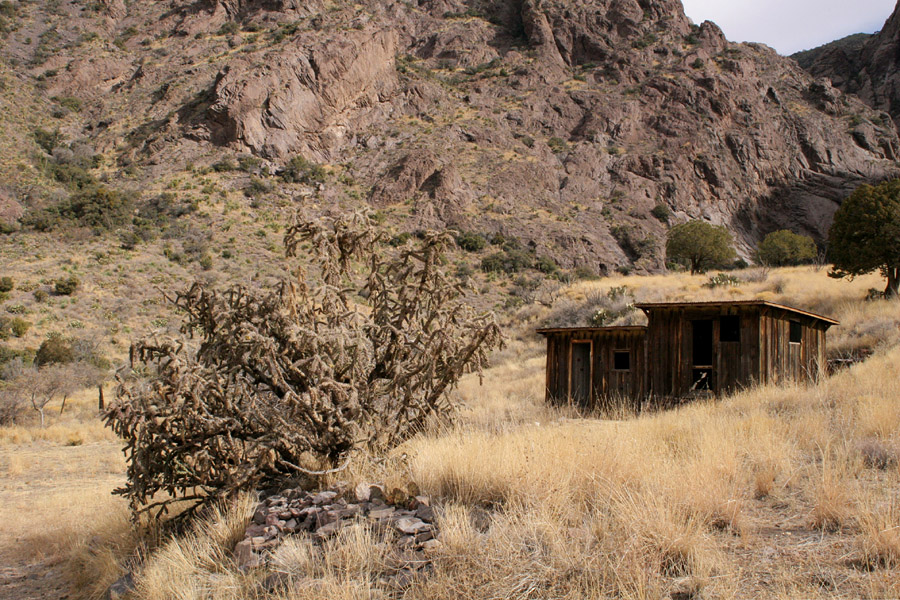 The old livery near the mouth of Ice Canyon, 2/5/06.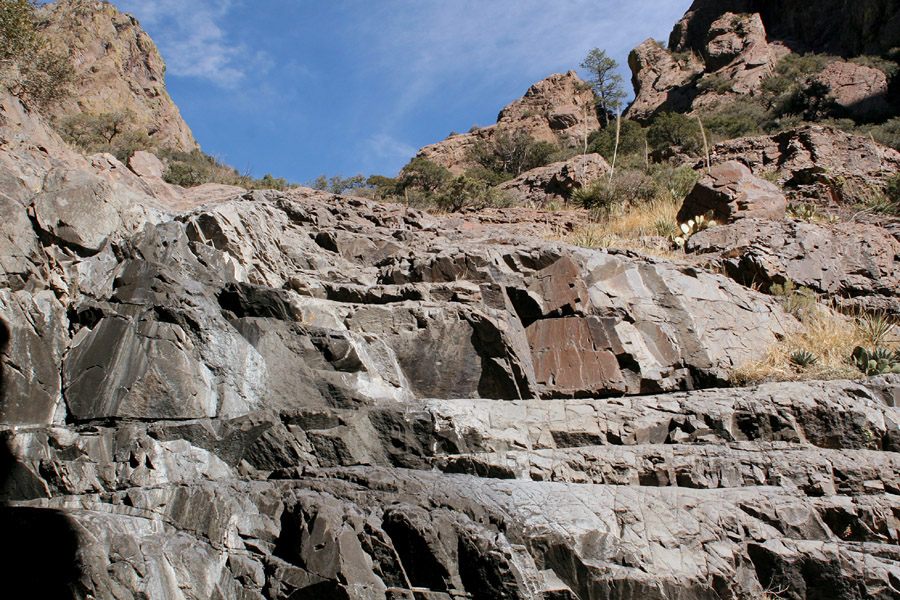 Looking up Ice Canyon from near a permanent pool in the narrow, rocky part of the canyon, 2/5/06.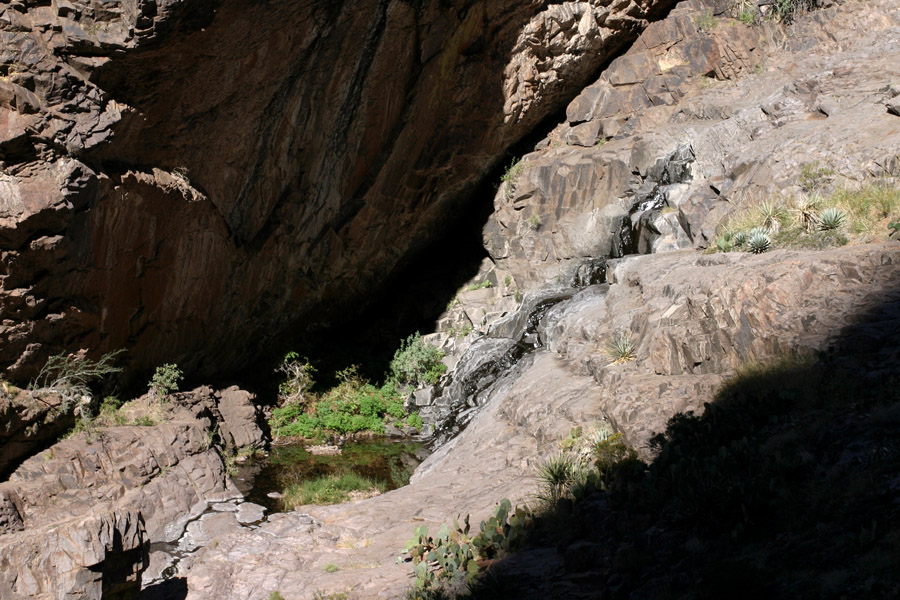 Looking across Ice Canyon to the permanent pool where the above photograph was taken, 10/23/04.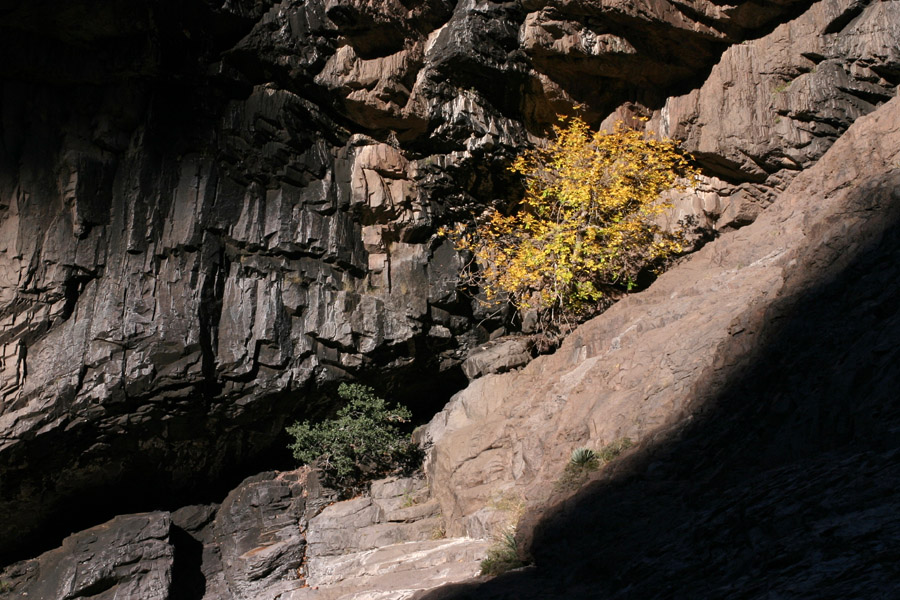 An Ungnadia speciosa in fall color in the narrow, rocky part of Ice Canyon, 10/23/04.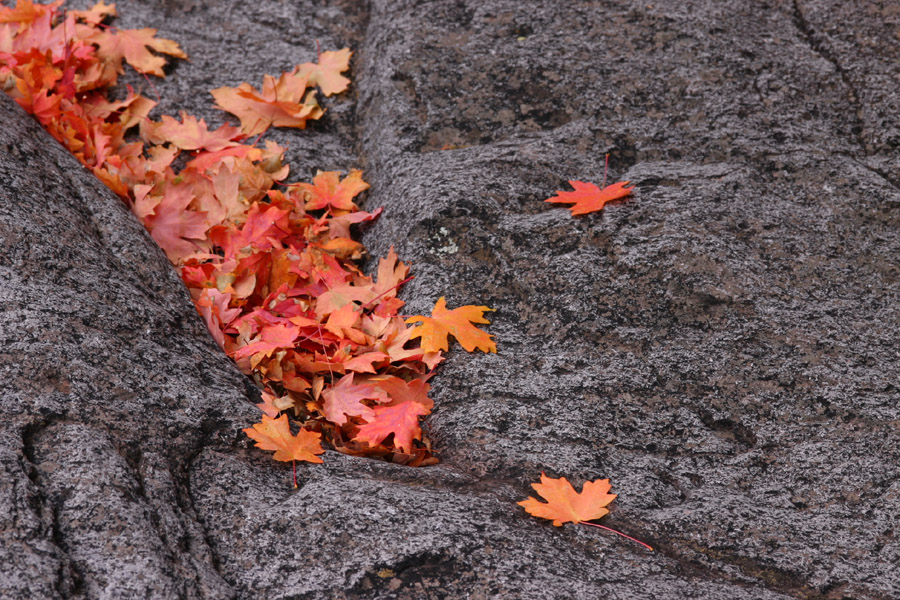 Leaves of Acer grandidentatum in the canyon above Dripping Spring itself, 10/30/04.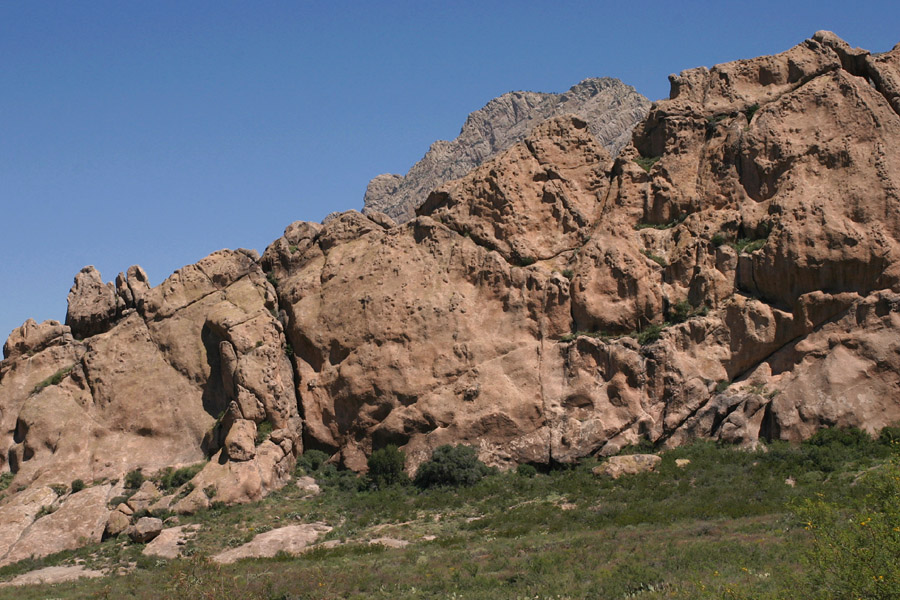 La Cueva with the Needles in background, 8/28/04. The opening of the cave can be seen at lower right.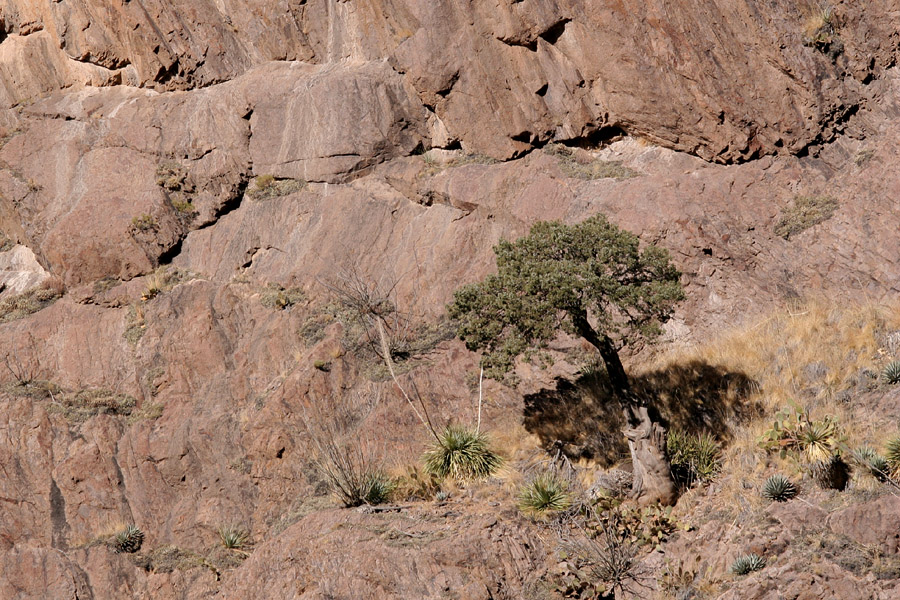 Lone Juniperus deppeana on the wall of Ice Canyon, 2/11/06.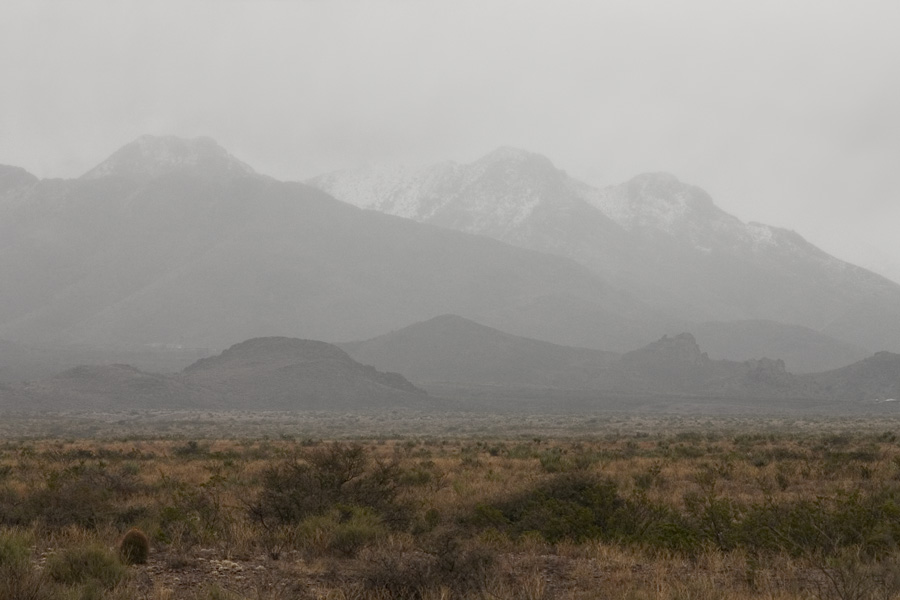 The Dripping Springs area with snow, 11/14/04.

Go back to: