Nerodia erythrogaster transversa
Smelly aquatic snakes. The pictured individual was found with Jeremy Brown at Enchanted Rock by following distress-calls from a Rana berlandieri we'd frightened into some brush; further investigation revealed this Nerodia trying to eat the Rana.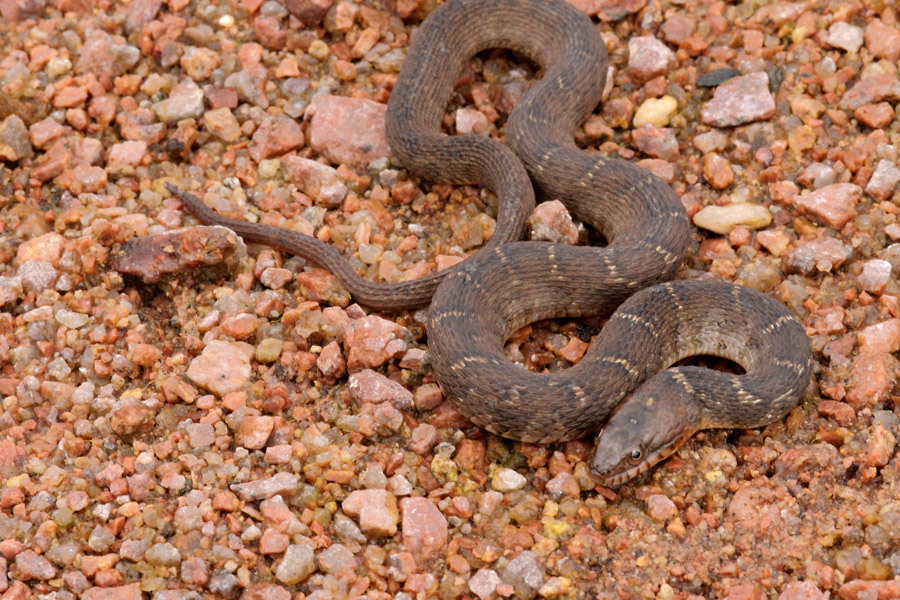 A subadult at Enchanted Rock, 8/13/05.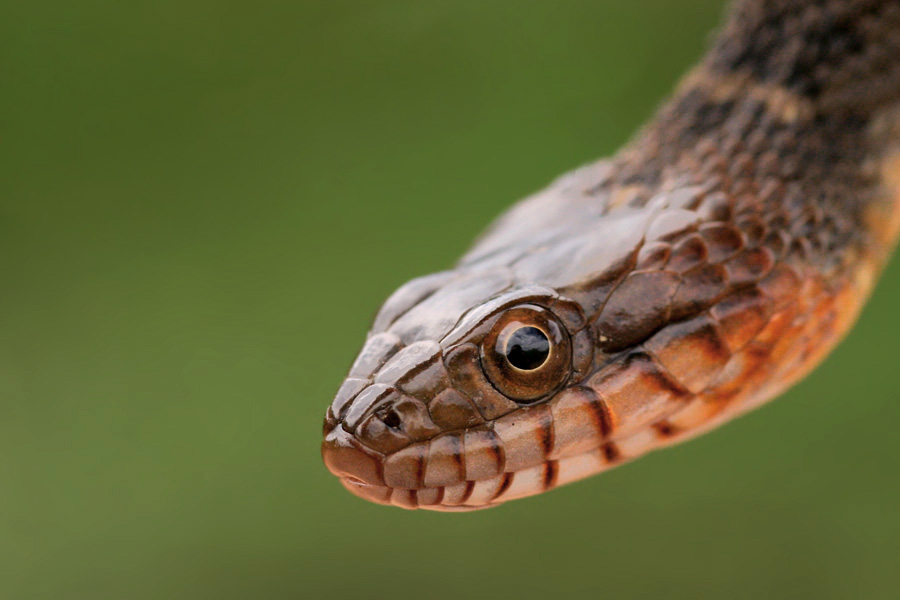 Closer view of its head, 8/13/05.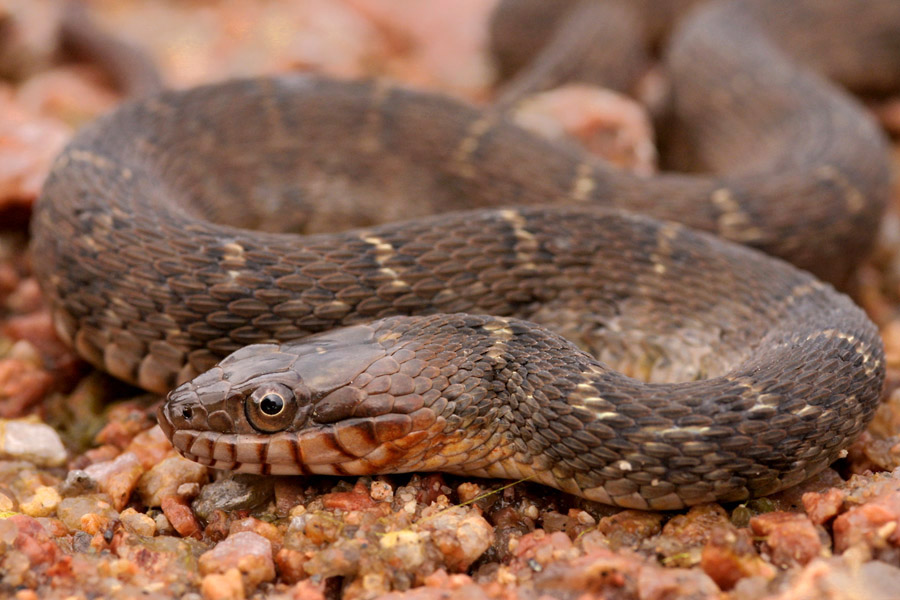 Another shot of him...

Go back to:
SW Herps
The main index