Sceloporus clarkii
A large Sceloporus, fairly uncommon, found in trees in southeastern Arizona and adjacent New Mexico.
An adult in Cochise County, Arizona, 4 Sep 2004.
Same individual as above, 4 Sep 2004.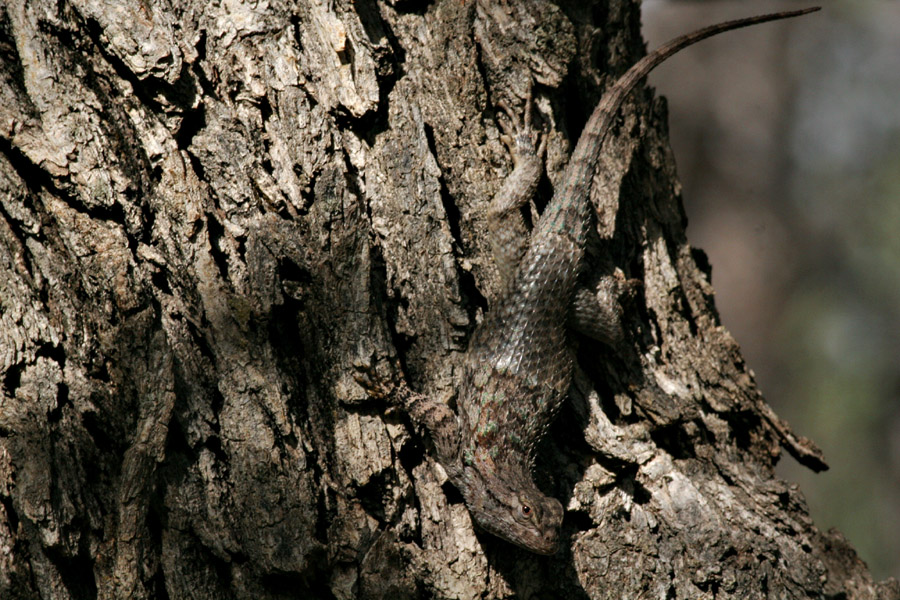 An adult male in the Peloncillo Mountains, southwestern Hidalgo County, New Mexico, 25 Aug 2007.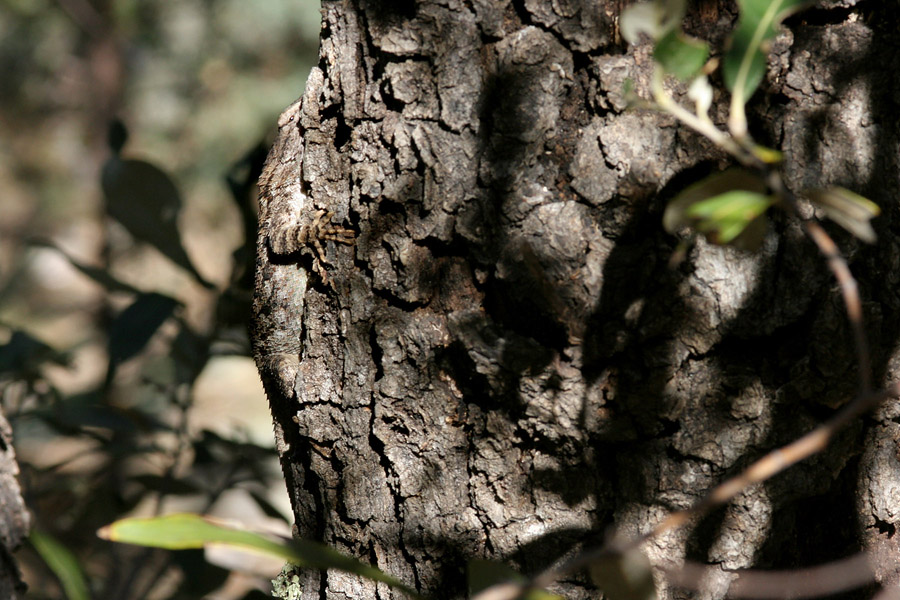 An uncooperative adult male in Madera Canyon, Santa Rita Mountains, Santa Cruz County, Arizona, 26 Apr 2008.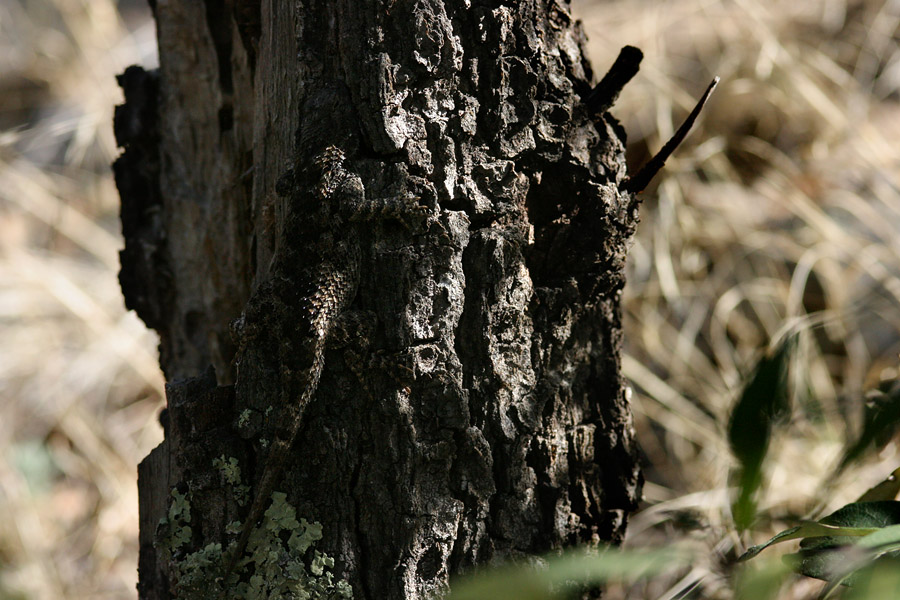 Another poor photo of this lizard, 26 Apr 2008.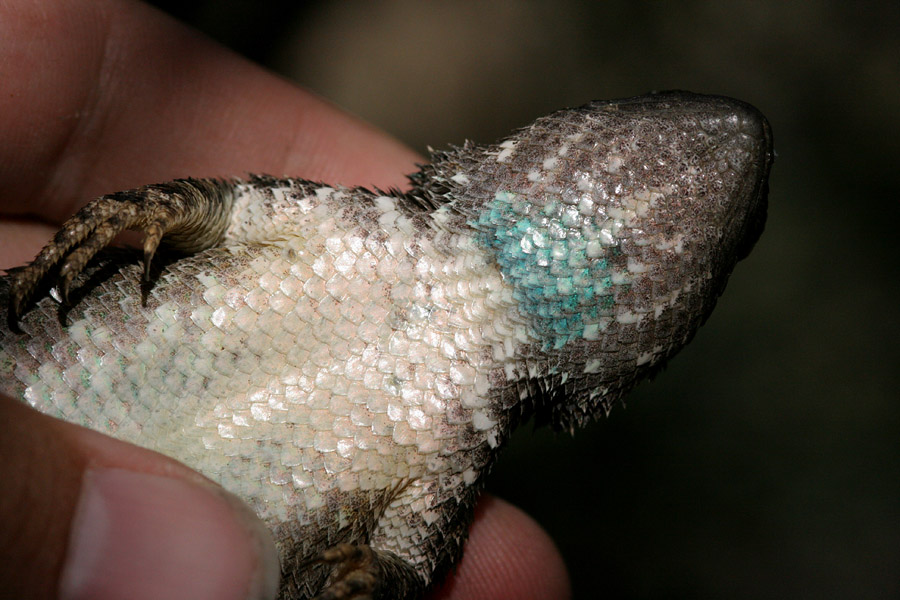 Despite his best efforts, he was captured. 26 Apr 2008. Note the fairly small blue throat patch.

Go back to:
SW Herps
The main index