Allionia incarnata L. var. villosa (Standl.) Munz
A common and conspicuous nyctage of desert hills in southwestern New Mexico & westward into the Mojave Desert. Variety incarnata has smaller flowers. Allionia choisyi has both smaller flowers than Allionia incarnata var. villosa and long, narrow teeth on the wings of the fruit, whereas they are broadly triangular to rounded or absent in both varieties of Allionia incarnata.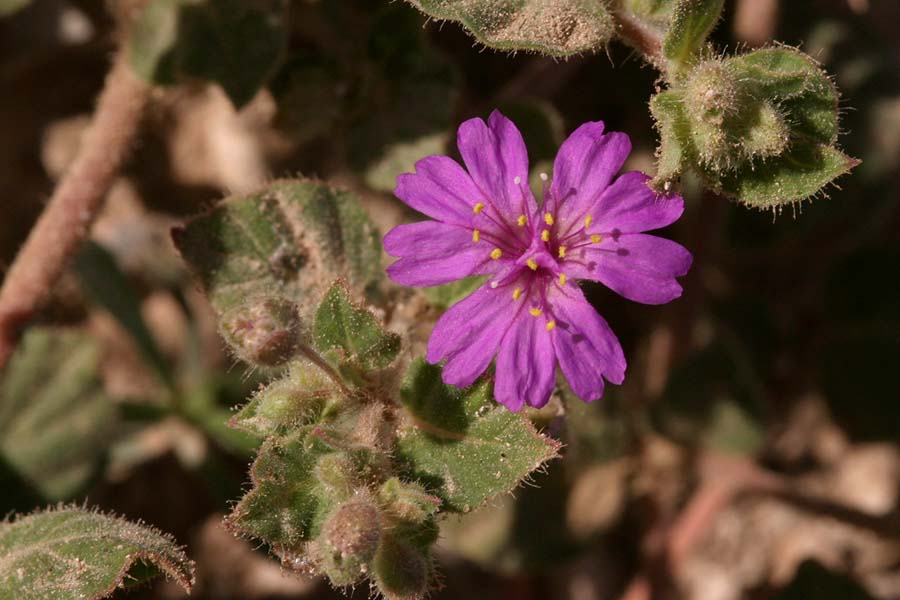 A whorl of flowers on Tortugas Mountain, Doña Ana County, New Mexico, 23 Aug 2004.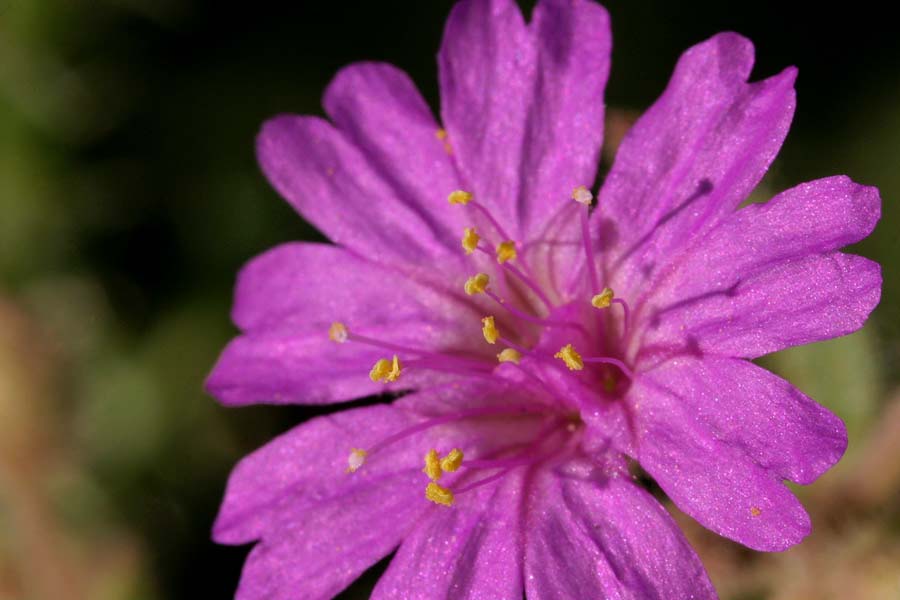 Closer view, 23 Aug 2004.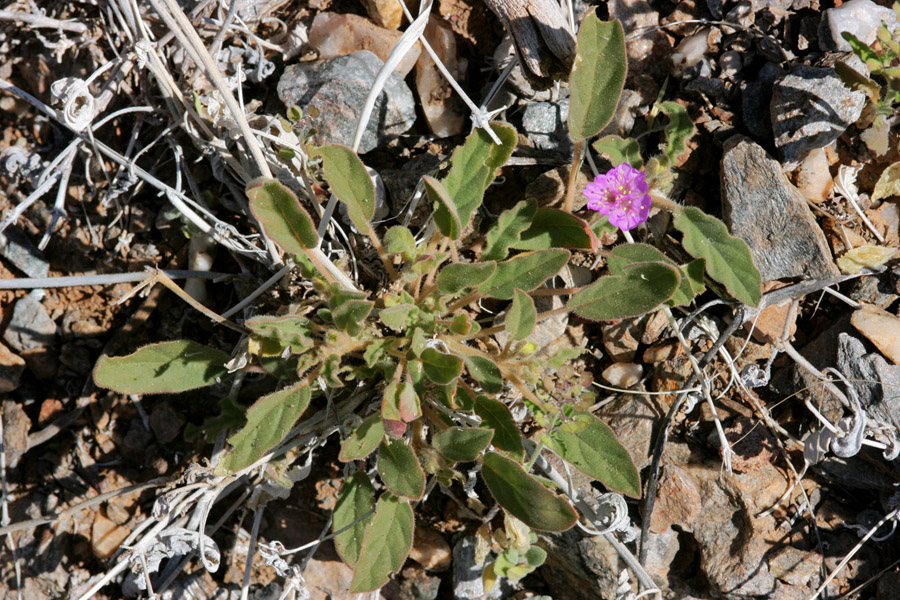 A small plant on the Table Top Trail, Sonoran Desert National Monument, Pinal County, Arizona, 10 Mar 2008.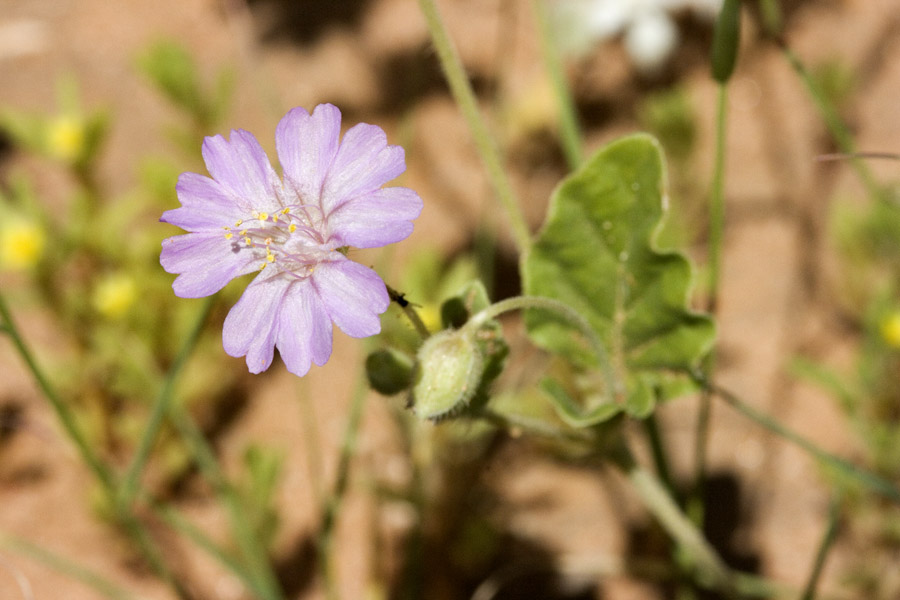 An abnormally pale whorl of flowers on the Jornada Experimental Range northeast of Mount Summerford, Doña Ana County, New Mexico, 15 Aug 2008.

Go back to:
SW Plants
The main index