Aloysia wrightii
A common shrub on rocky slopes. The flowers are inconspicuous but the leaves have a strong minty scent.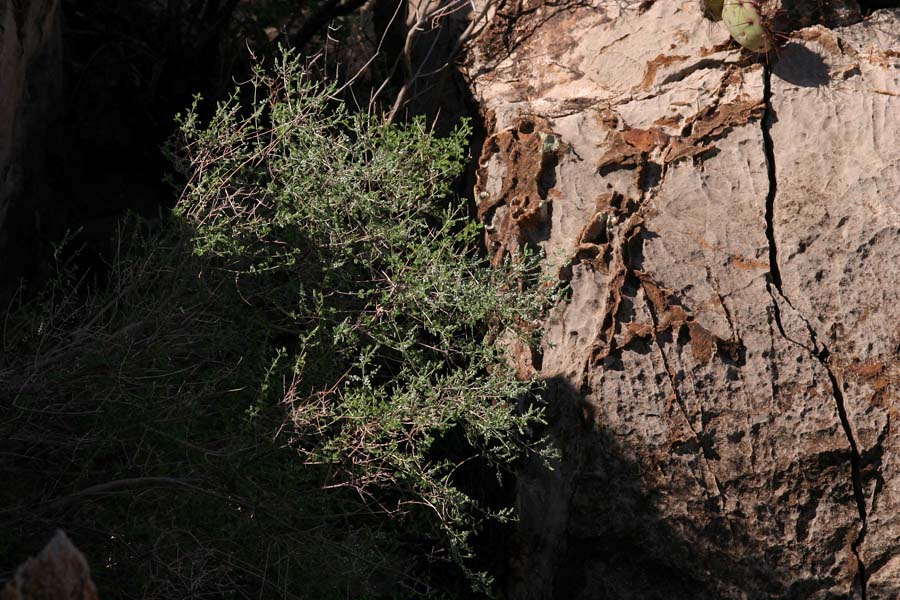 Plant habit on A Mountain on the east side of Las Cruces, 8/25/04.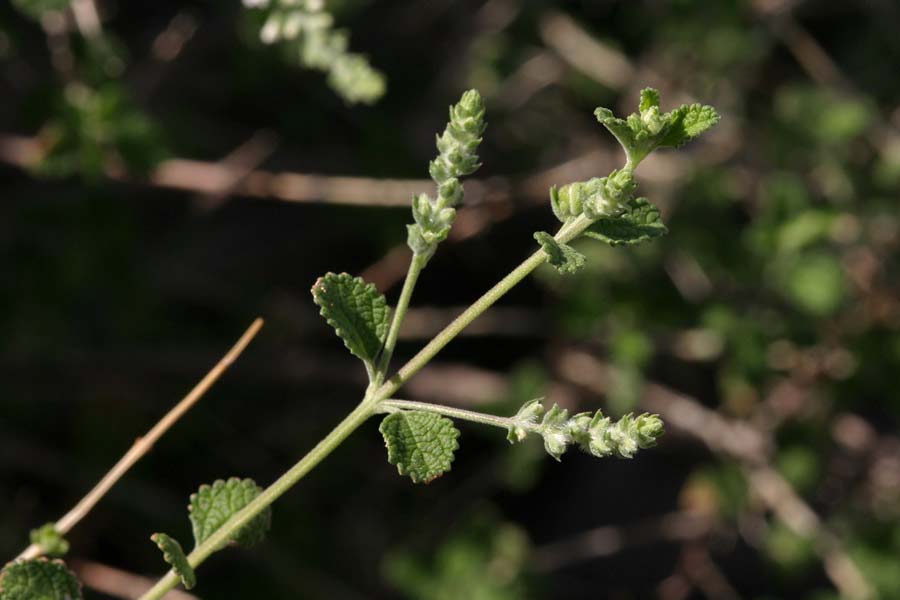 A flowering stem on A Mountain, 8/25/04.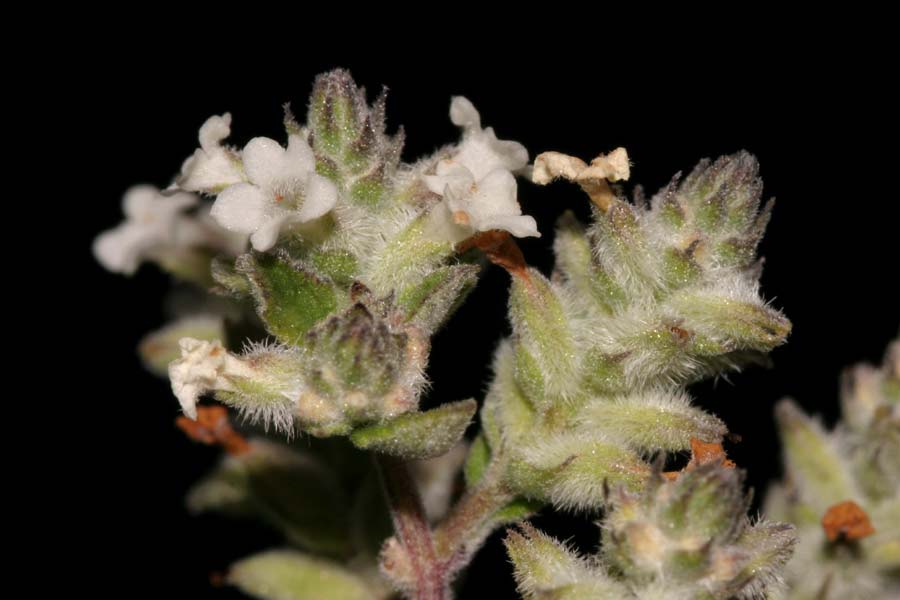 Close view of flowers near Dripping Spring on the west side of the Organ Mts., 10/30/04.
Leafless plant habit in winter, Aden Crater, 23 Feb 2008.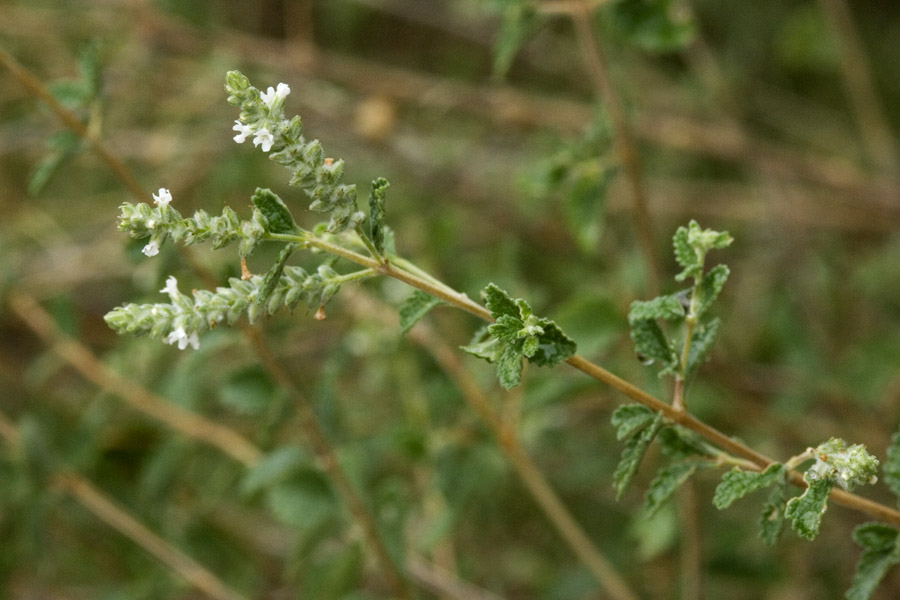 Inflorescences at Percha Box, east of Hillsboro, 5 Oct 2008.

Go back to:
SW Plants
The main index