Amaranthus acanthochiton
An annual with narrow, crispate-margined leaves, found from southeastern Utah to western Texas & south into Mexico, sometimes given its own genus as Acanthochiton wrightii. This species is dioecious and usually occurs in sandy, disturbed habitats. Pistillate flowers are obscured within large, stiff, prickly-margined bracts, but staminate plants cannot be confidently distinguished from A. arenicola or A. tuberculatus.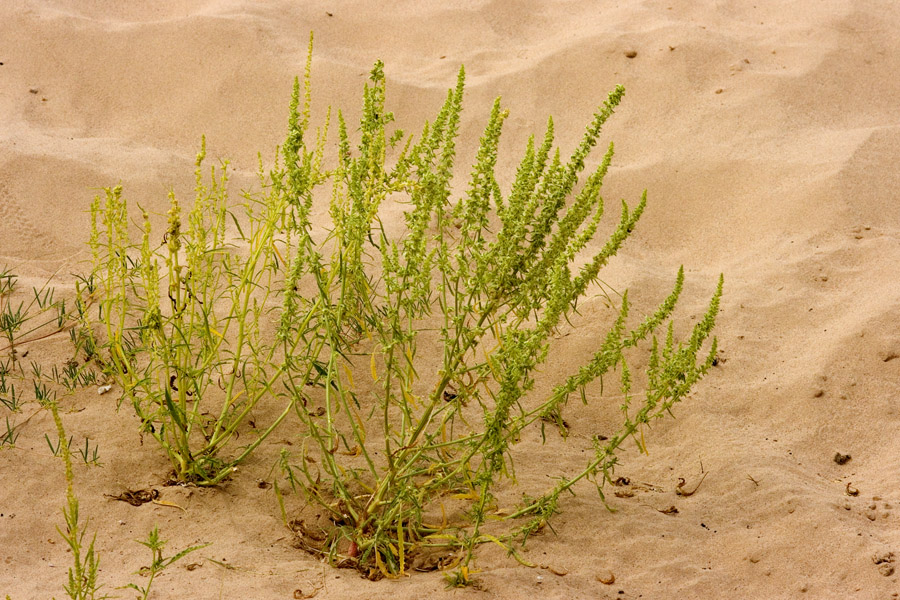 Pistillate plant habit at Samalayuca Dunes, south of Juaréz, Chihuahua, Mexico, 5 Sep 2009.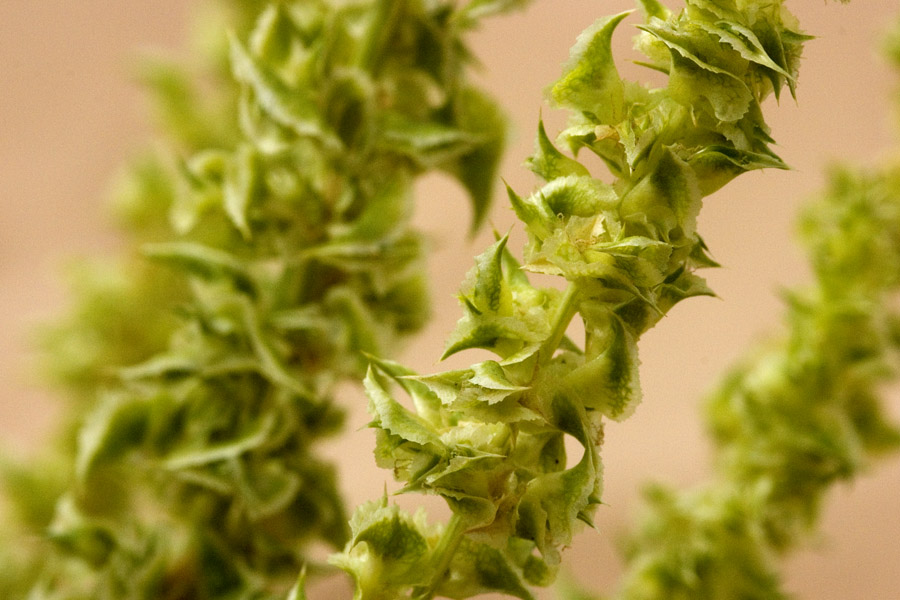 A portion of a pistillate inflorescence at Samalayuca Dunes, 5 Sep 2009.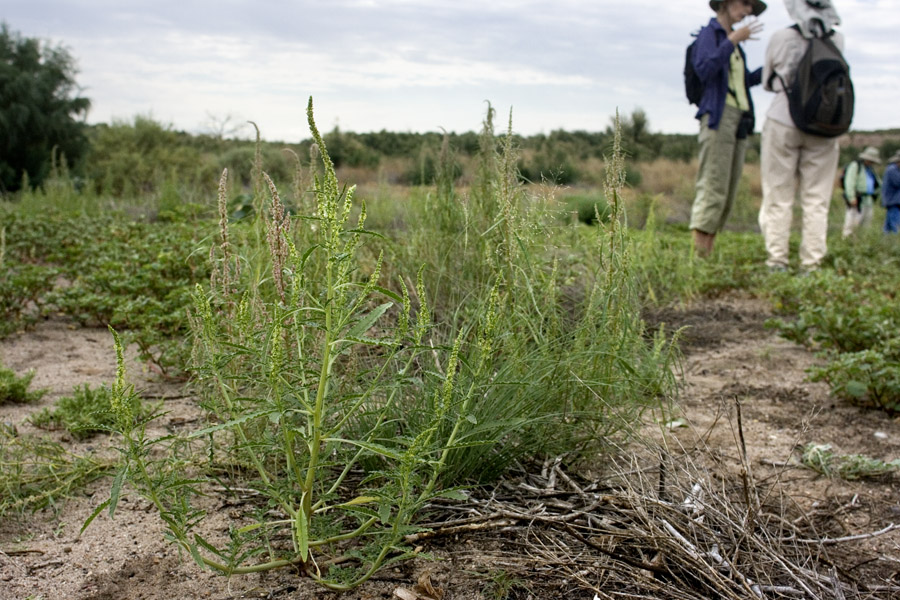 Staminate plant habit at Mesilla Bosque State Park with the Las Cruces Chapter of the New Mexico Native Plant Society, 16 Aug 2008.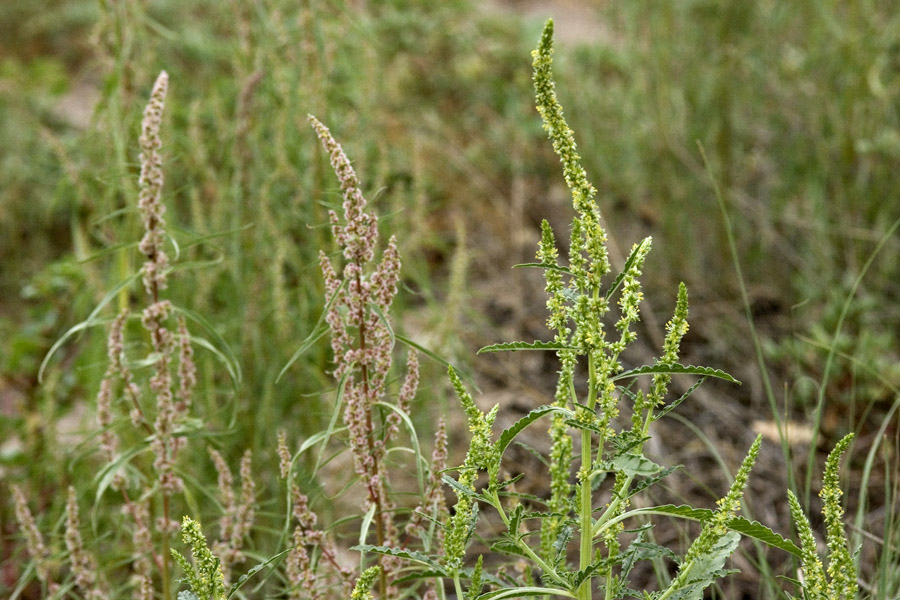 Inflorescence at Mesilla Bosque, 16 Aug 2008. The two pinkish inflorescences in the background belong to Amaranthus fimbriatus.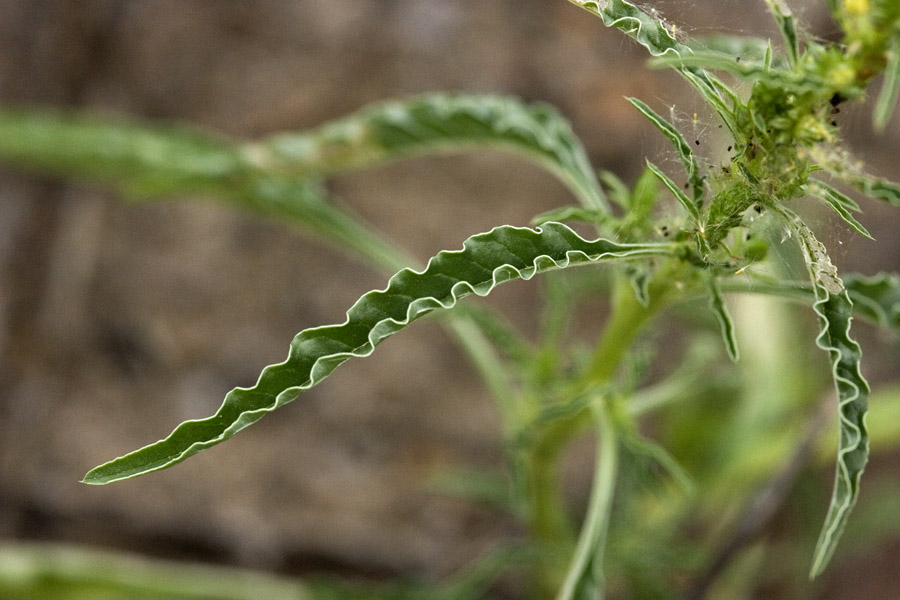 An upper cauline leaf at Mesilla Bosque with the Las Cruces Chapter of the NPSNM, 16 Aug 2008.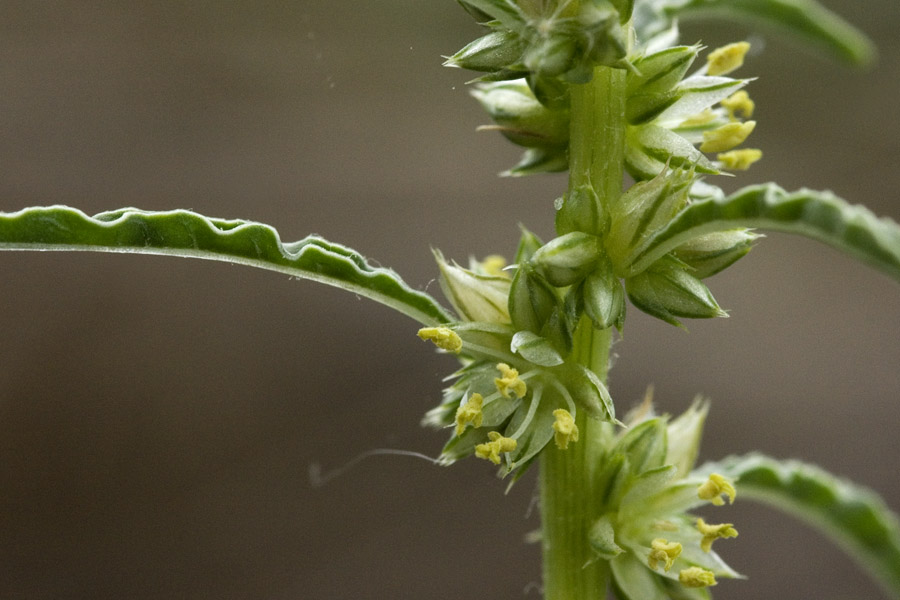 Staminate flowers at Mesilla Bosque State Park with the NPSNM, 16 Aug 2008.

Go back to:
SW Plants
The main index