Amelanchier utahensis Koehne
A shrub or small tree, common on shrubby slopes at high elevations in much of the western United States, also found occasionally at moist sites at lower elevations.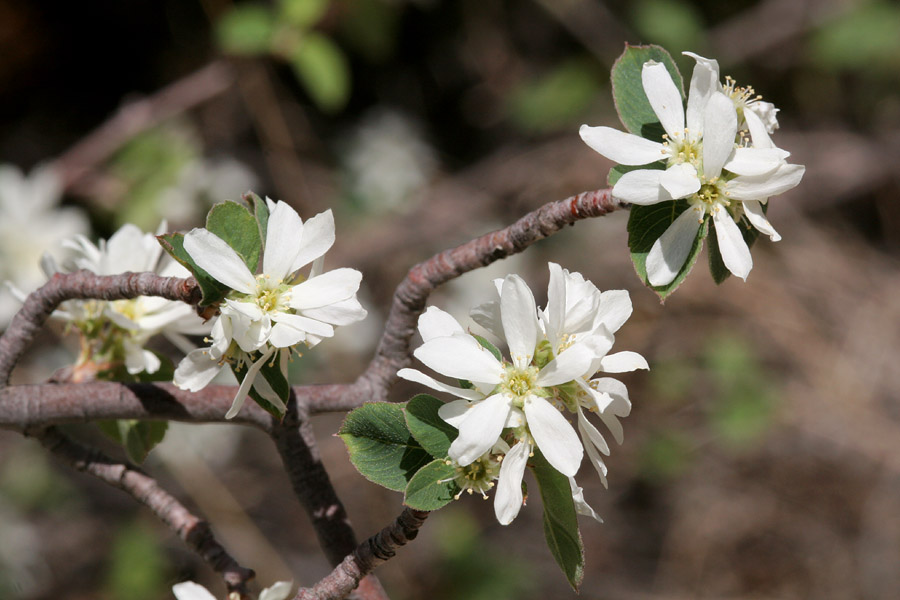 Flowers near Ropes' Spring in the San Andres Mountains, Doña Ana County, 15 Apr 2006.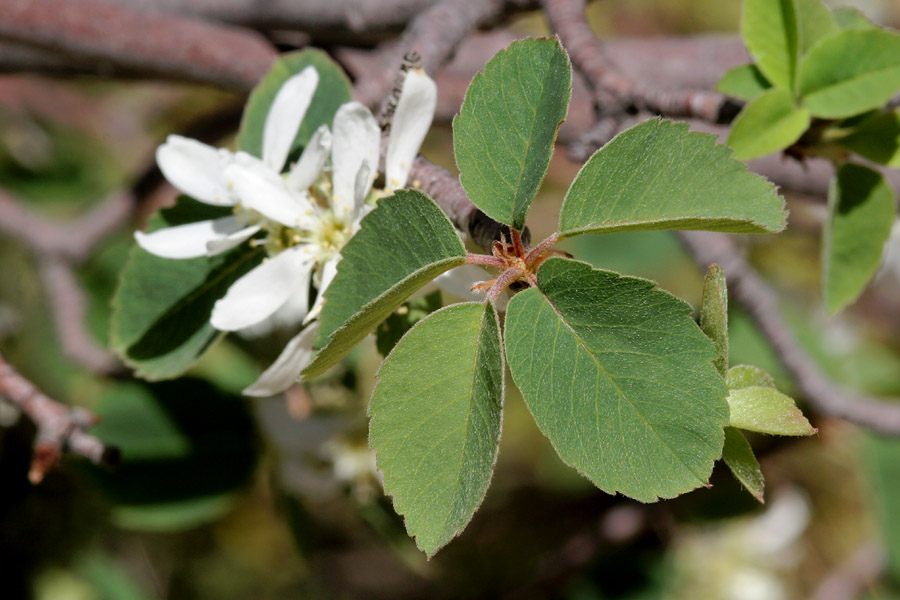 Leaves at Ropes' Spring, 15 Apr 2006.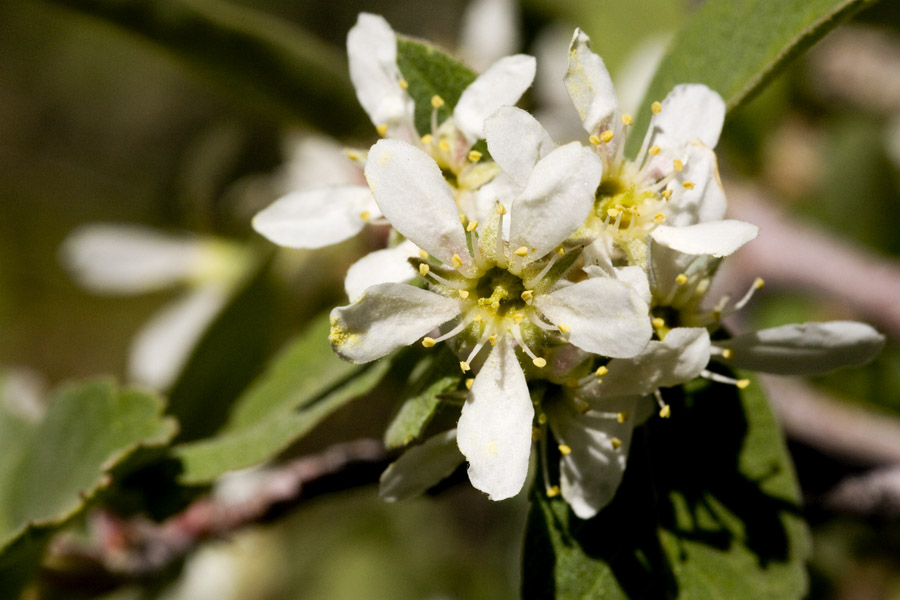 Flowers in the La Sal Mountains, San Juan County, Utah, 31 May 2010.

Go back to:
SW Plants
The main index