Apocynum cannabinum L.
A species found throughout much of the United States in moist habitats. In the southwest it is somewhat uncommon, found along montane streams &c.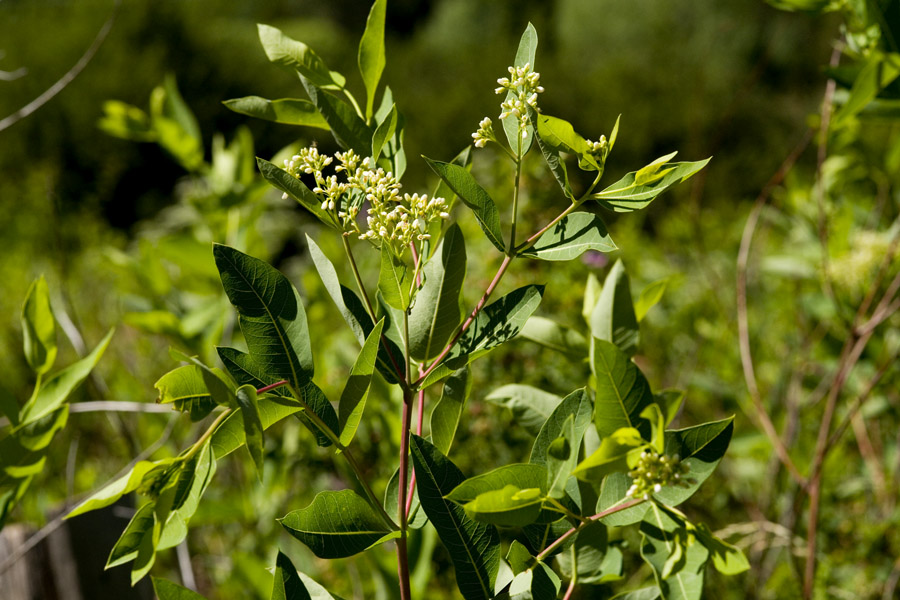 A flowering stem on Karr Canyon Road on the east side of High Rolls, Sacramento Mountains, Otero County, New Mexico, 12 Jun 2010.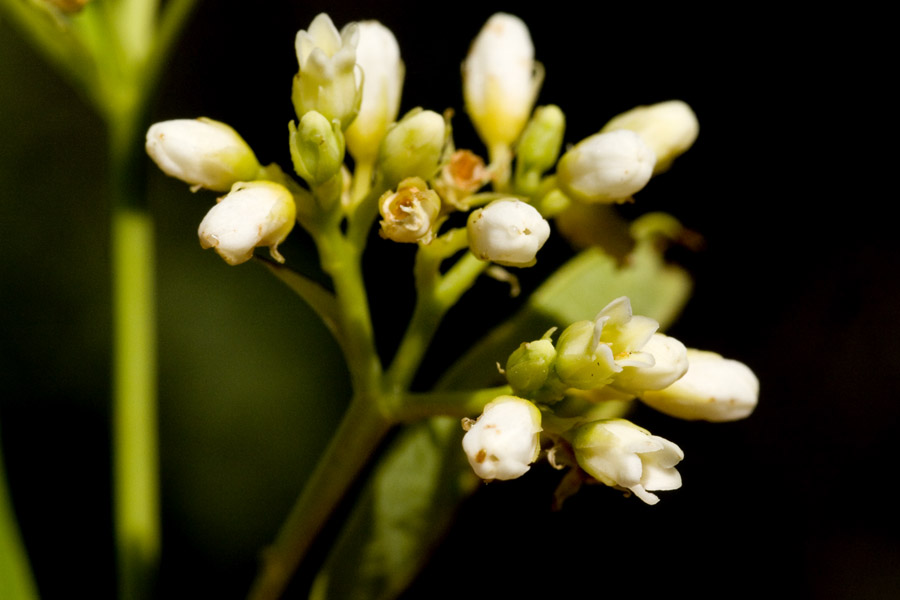 Closer view of flowers on Karr Canyon Road, 12 Jun 2010.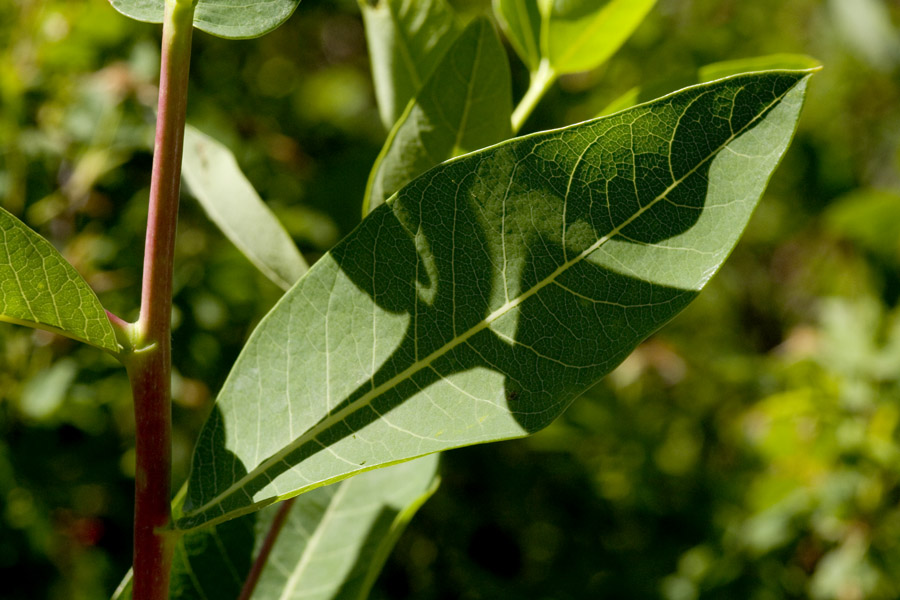 A cauline leaf on Karr Canyon Road, 12 Jun 2010.

Go back to:
SW Plants
The main index