Apodanthera undulata A.Gray
A large cucurbit similar in general appearance to Cucurbita foetidissima but with nearly orbicular rather than triangular leaves.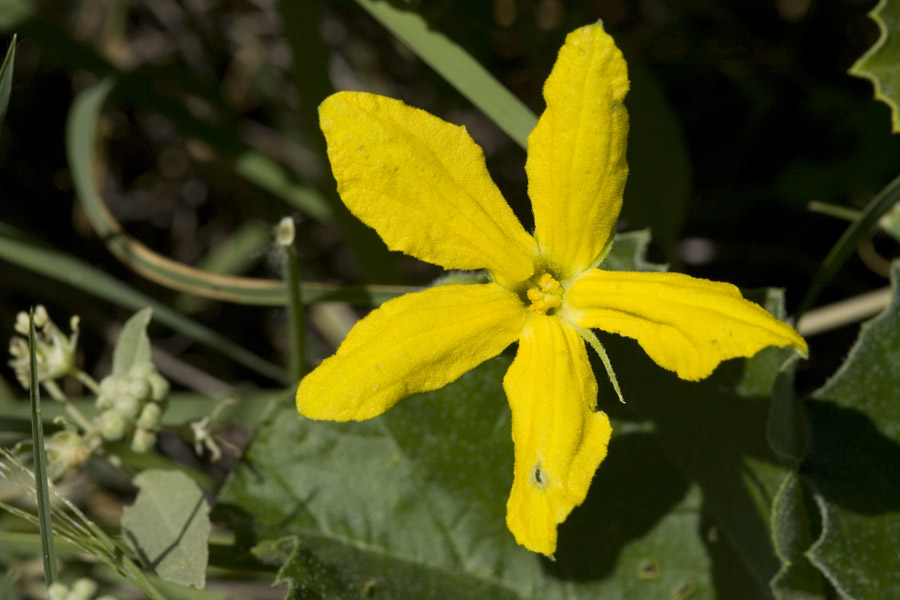 A staminate flower south of Animas, Hidalgo County, New Mexico, 19 Aug 2010.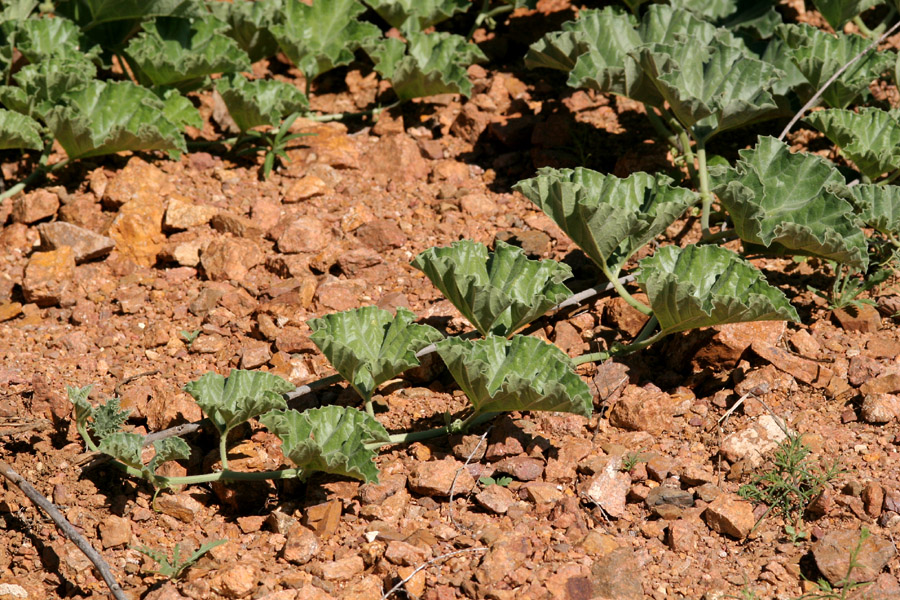 A stem in the Franklin Mountains near Mundy Gap, El Paso County, Texas, 15 Sep 06.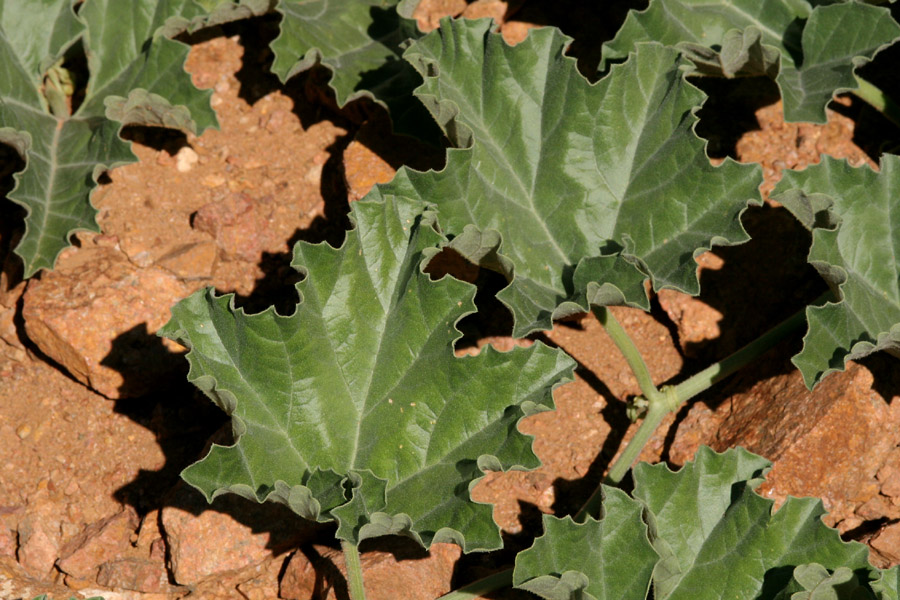 Leaves in the Franklin Mts., 15 Sep 06.

Go back to:
SW Plants
The main index