Asplenium trichomanes
This is a plant of moist areas in canyons. It is similar in appearance and habitat to Asplenium resiliens, but is restricted to moister areas and is less common.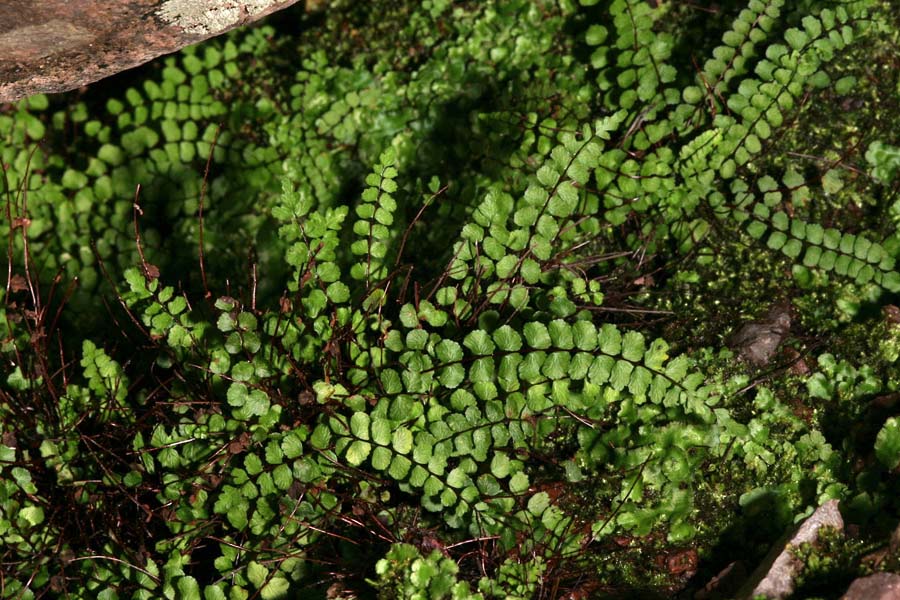 Plant habit near Dripping Springs on the west side of the Organ Mts., 10/30/04.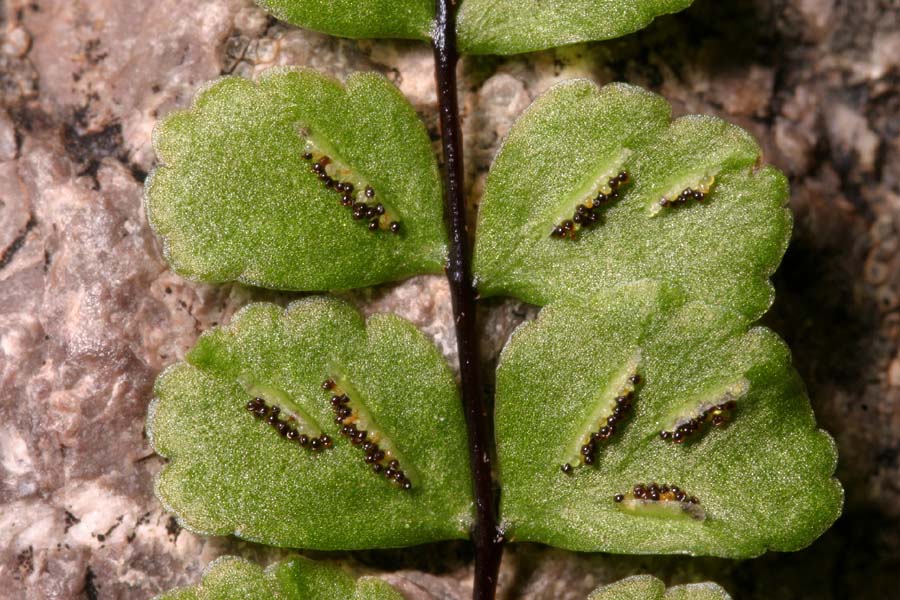 Abaxial view of pinnae with sori near Dripping Springs, 10/30/04.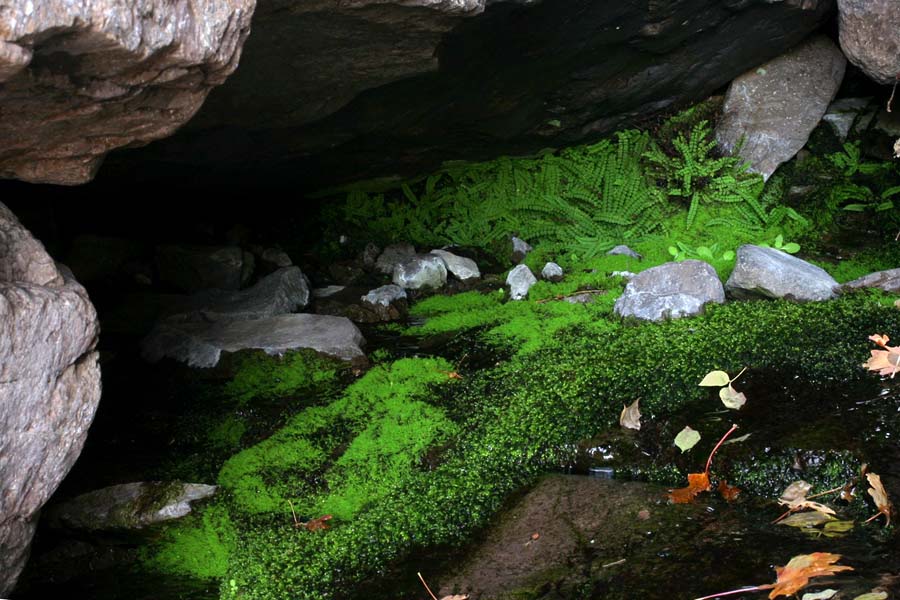 A view of its habitat near Dripping Springs, 10/30/04.

Go back to:
SW Plants
The main index