Boerhavia triquetra var. intermedia
A common species on rocky slopes, roadsides, etc. Previously recognized as Boerhavia intermedia. Boerhavia triquetra was named for plants near Bahia de los Angeles in Baja California with three-sided fruits, but closer inspection (see Spellenberg, 2007 in BRIT 1(2)) revealed substantial local variation in fruits and no consistent distinction between B. triquetra and B. intermedia. The species can be difficult to distinguish from Boerhavia erecta.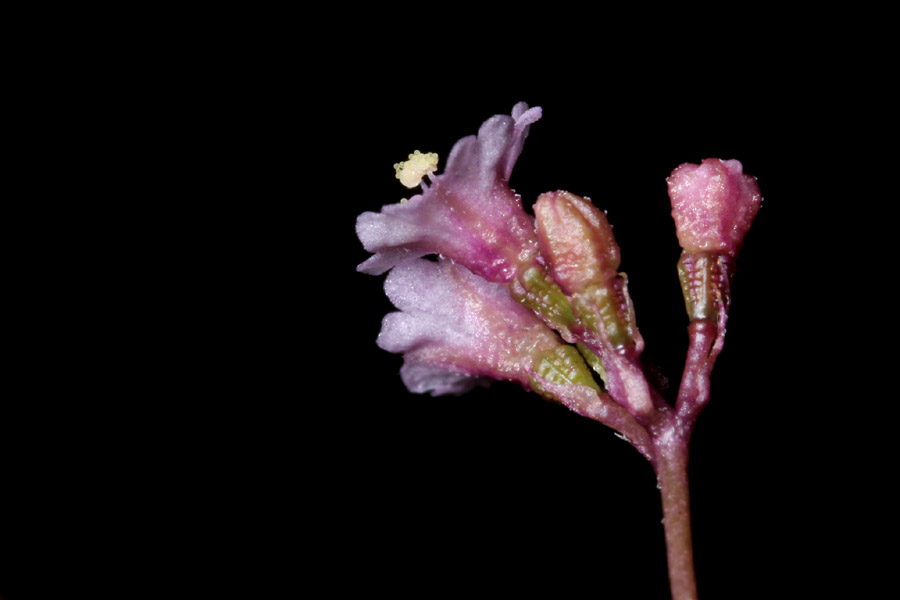 A terminal flower cluster along NM Hwy 9 near Animas, 4 Sep 2006. These terminal clusters are usually perfect umbels...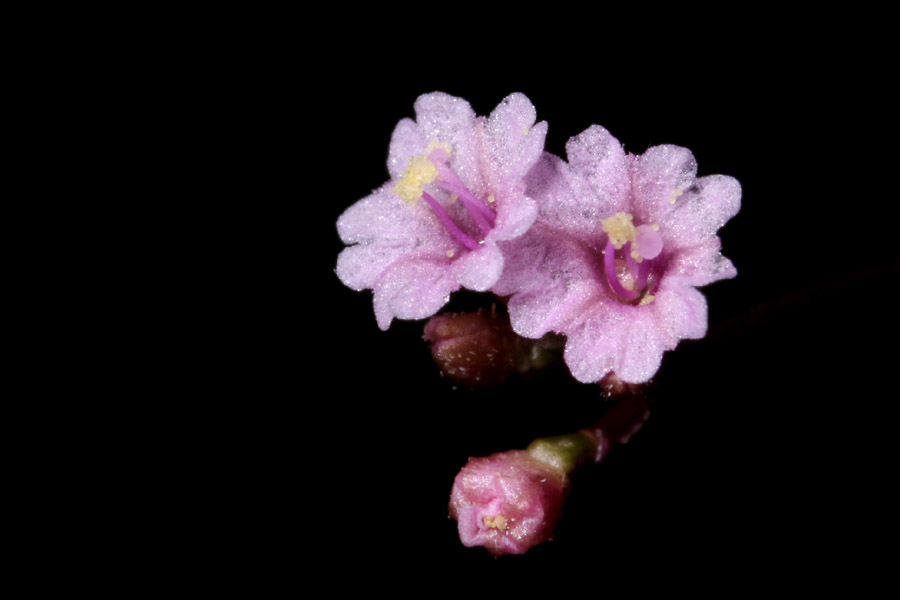 Flowers, along NM Hwy 9, 4 Sep 2006.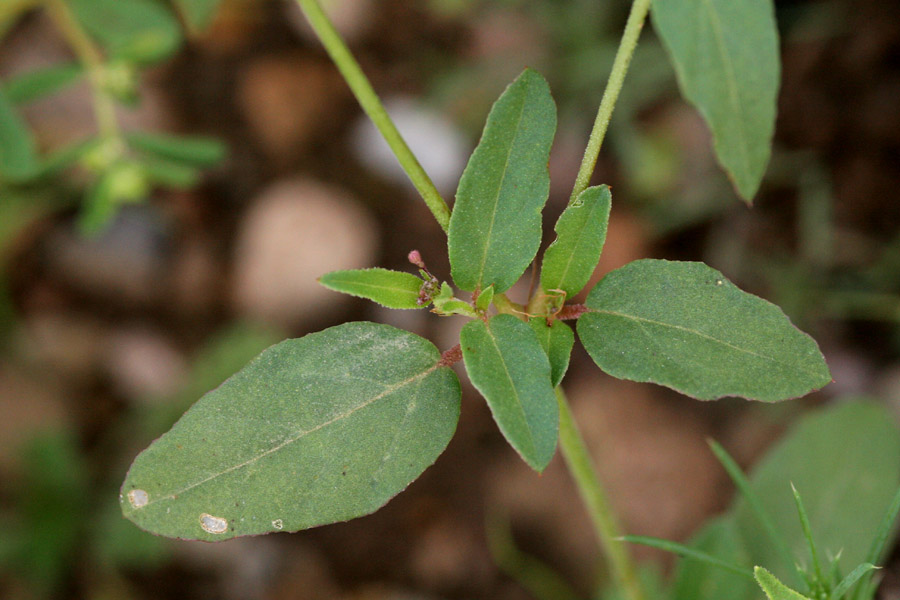 Cauline leaves along NM Hwy 9, 4 Sep 2006.

Go back to:
SW Plants
The main index