Bouteloua curtipendula (Michx.) Torr.
"Side-oats grama"; a common grass throughout New Mexico with an inflorescence form rather different from that more typical in Bouteloua, having numerous short primary branches rather than a few long ones. The specific epithet means, loosely translated, "short dangly bits". Coincidentally, it is the state grass of Texas.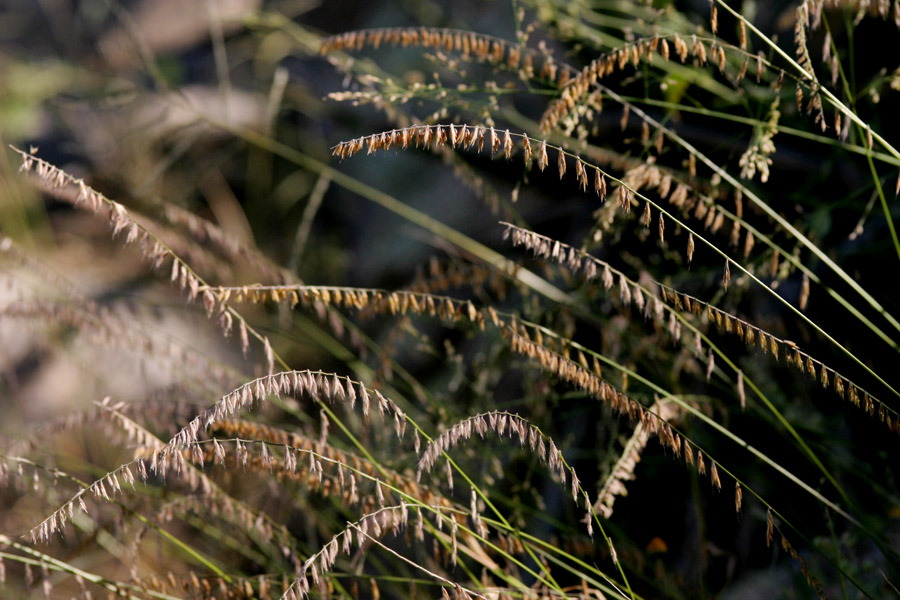 Inflorescences at Aguirre Springs on the east side of the Organ Mountains, Doña Ana County, New Mexico, 1 Oct 2005.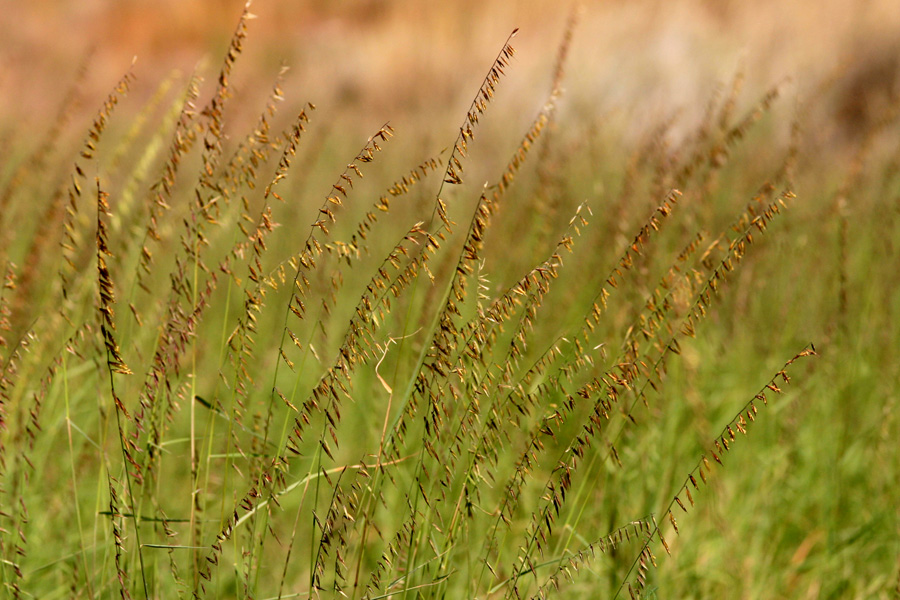 Inflorescences along NM 27 west of Hatch, Sierra County, New Mexico, 18 Sep 2005.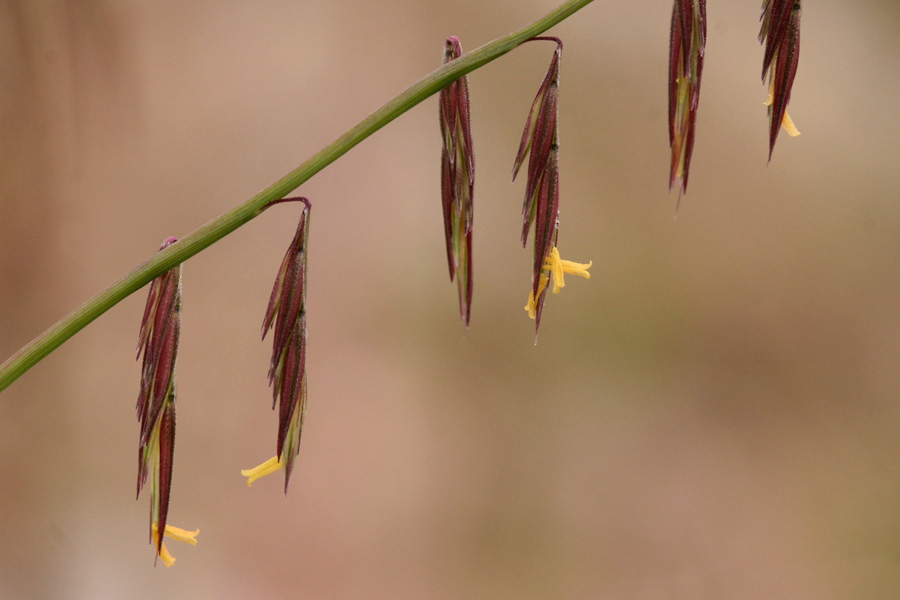 Short, pendant branches of an inflorescence on the Pine Tree Trail at Aguirre Spring, 17 Sep 2005.

Go back to:
SW Plants
The main index