Bromus porteri (Coulter) Nash
A weeping brome with relatively short awns & 3-nerved, pubescent glumes. Distinction between this species, Bromus anomalus, and Bromus frondosus are apparently somewhat unclear. My plants may actually be attributable to one of these other species, but do key to Bromus porteri in Kelly Allred's Field Guide to the Grasses of New Mexico.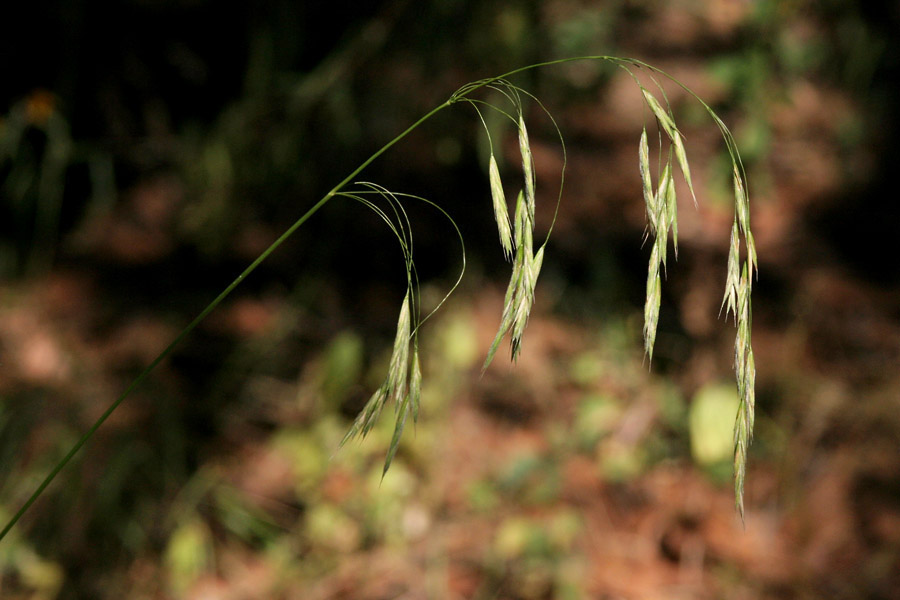 An inflorescence along the Pine Tree Trail at Aguirre Springs on the east side of the Organ Mountains, Doña Ana County, New Mexico, 1 Oct 2005.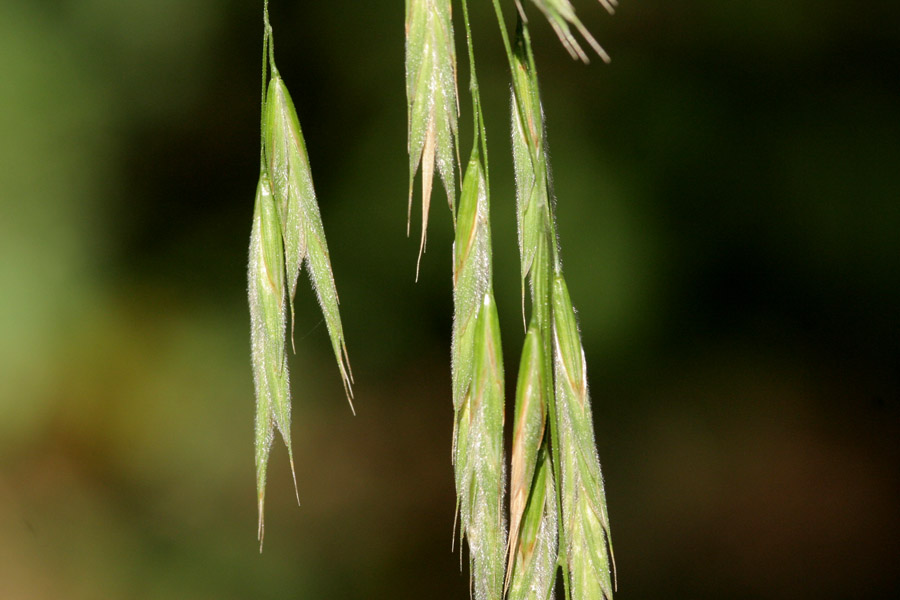 Spikelets at Aguirre Springs, 24 Sep 2005.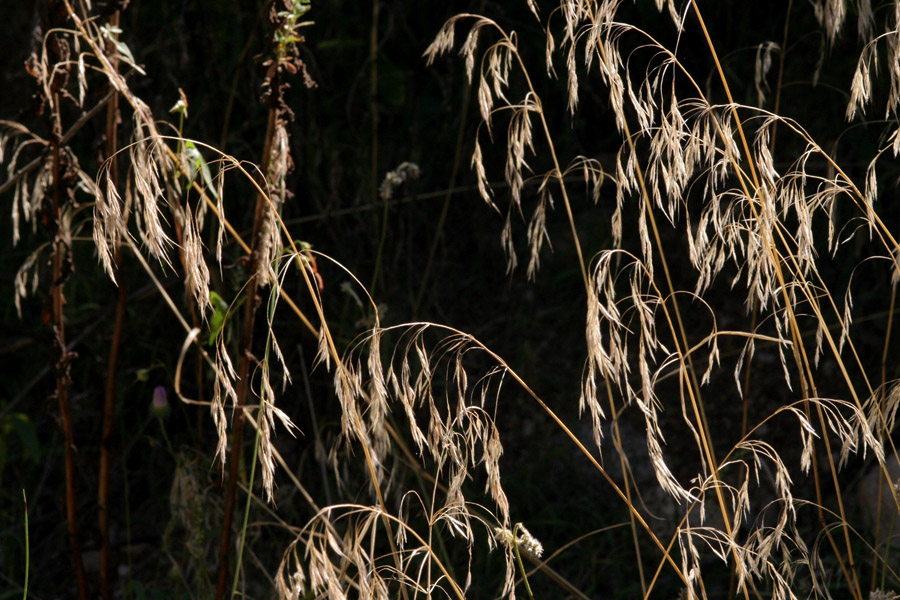 Old, dry inflorescences at Aguirre Springs, 1 Oct 2005.

Go back to:
SW Plants
The main index