Caesalpinia gilliesii (Wall. ex Hook.) Wall. ex D.Dietr.
A cultivated shrub that occasionally escapes into the wild. The flowers wilt soon after sunrise, and thus are wilted most of the day.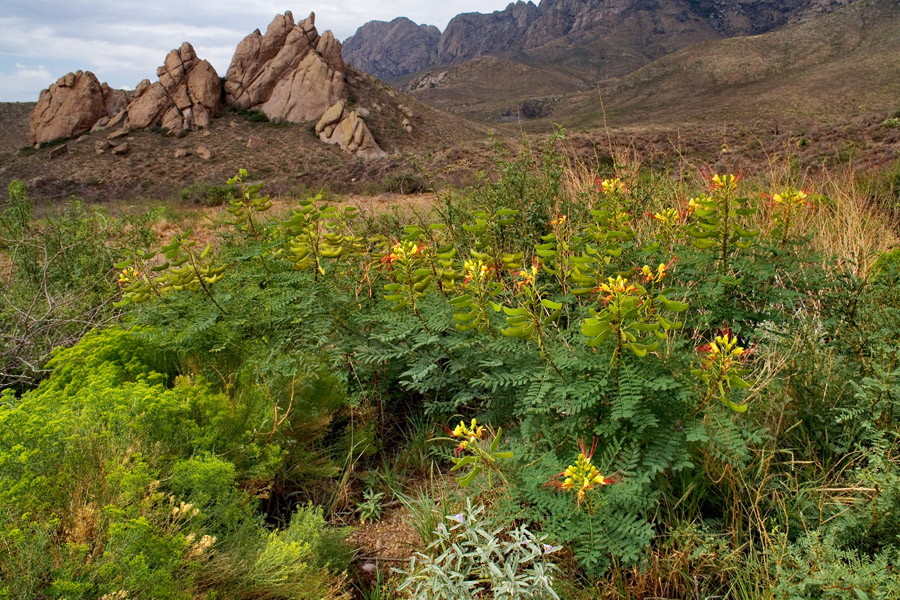 Plant habit near the Visitor Center at Dripping Springs, west side of the Organ Mountains, Doña Ana County, New Mexico, 14 Aug 2011.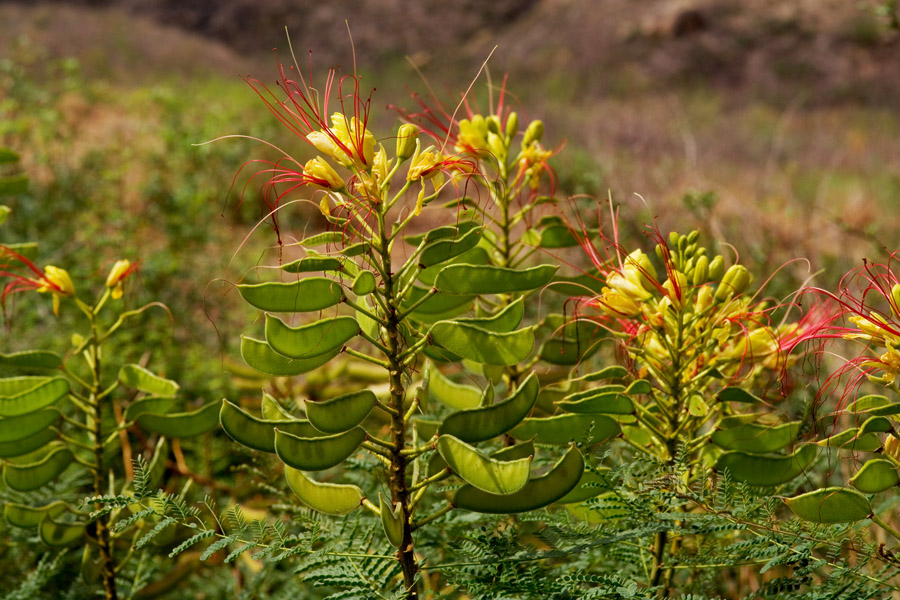 An inflorescence near the Visitor Center at Dripping Springs, 14 Aug 2011.

Go back to:
SW Plants
The main index