Castilleja sessiliflora Pursh
A greyish Castilleja found throughout the Great Plains and in adjacent western states. In New Mexico it is found on low-elevation limestone in the southeastern half of the state.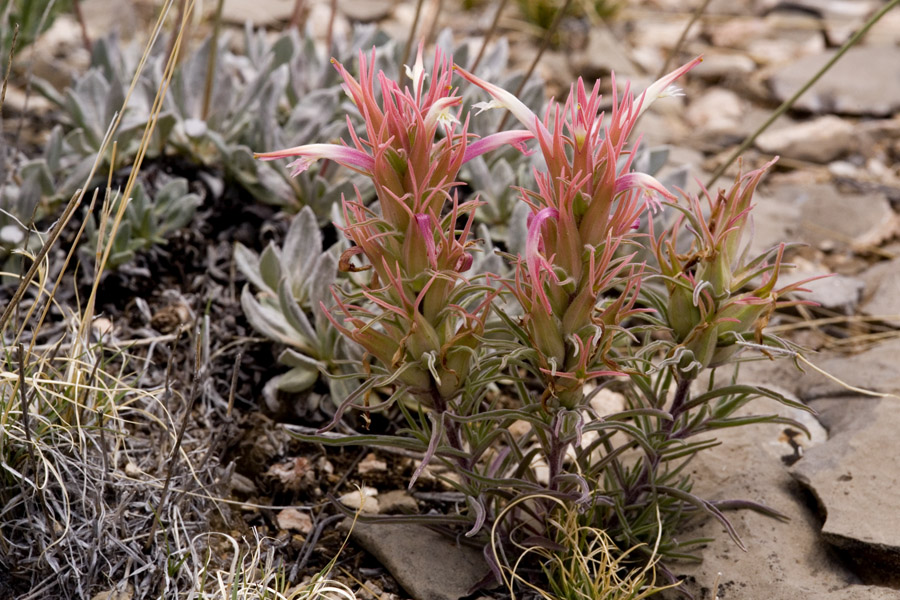 Plant habit in Mockingbird Gap between the San Andres and Oscura Mountains, Socorro County, New Mexico, 23 Apr 2010.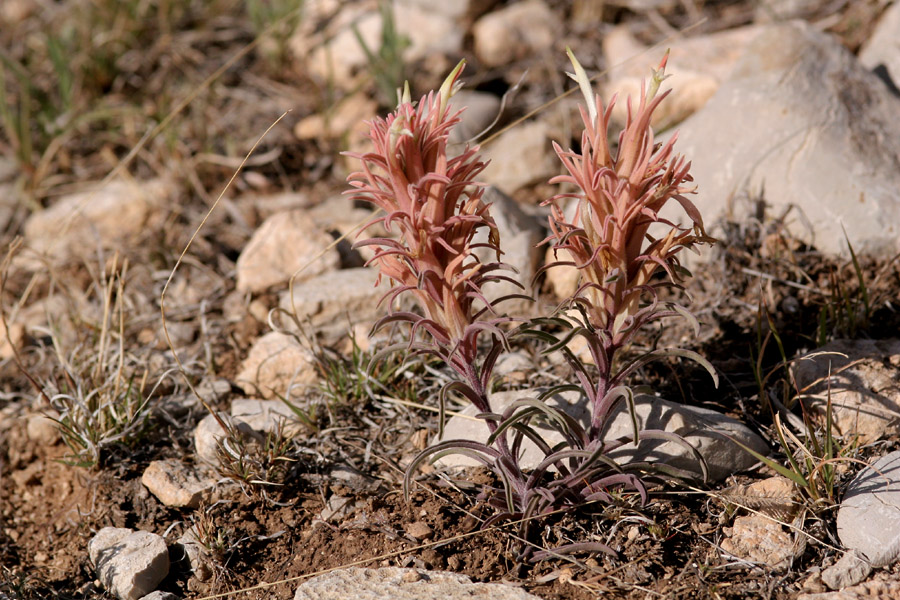 Plant habit, northwest of Three Forks in the northern Guadalupe Mountains, 13 Apr 2007.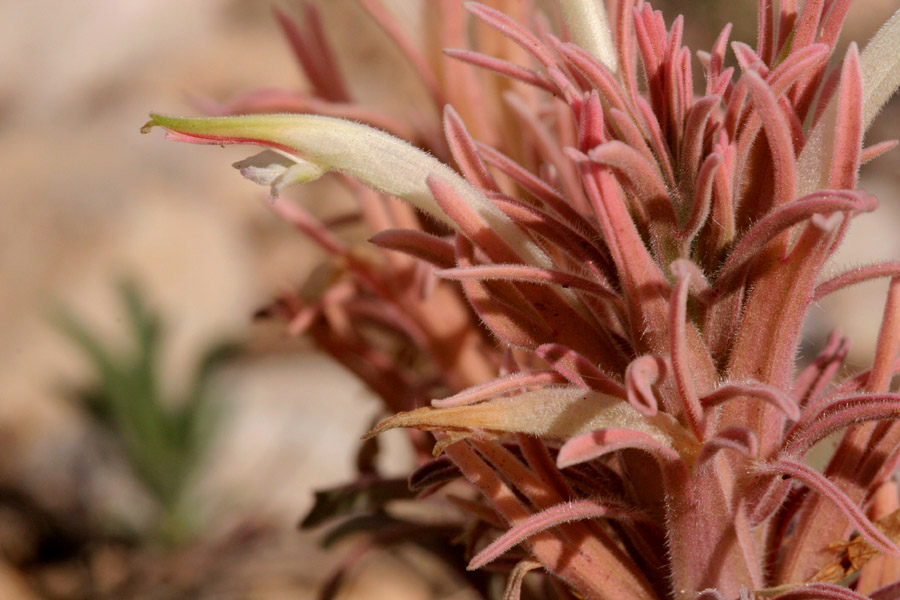 A flower northwest of Three Forks, 13 Apr 2007.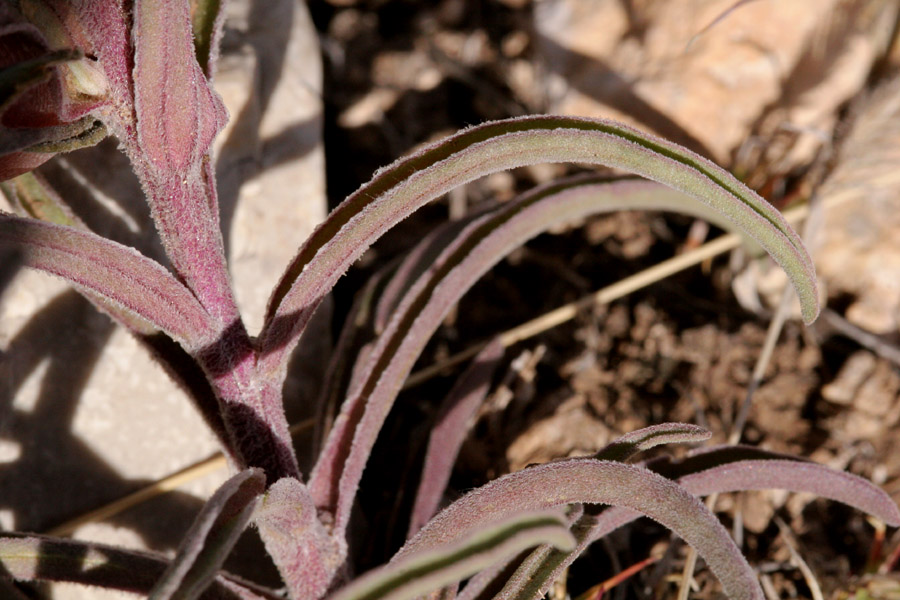 A leaf northwest of Three Forks, 13 Apr 2007.

Go back to:
SW Plants
The main index