Cercidium microphyllum
A small, green-barked, thorny tree with minute and readily-deciduous leaflets, one of the most characteristic plants of the Sonoran Desert in Arizona.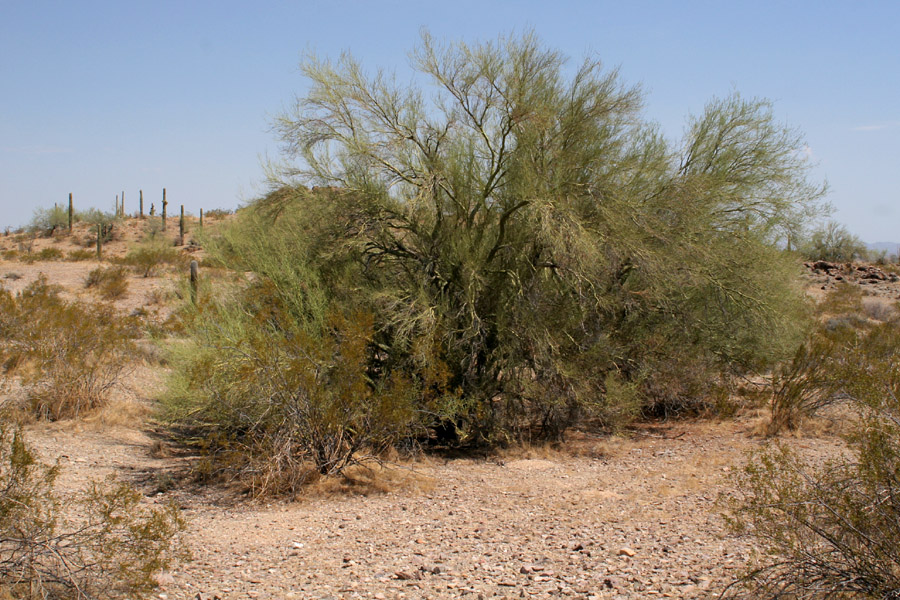 Plant habit on the north side of the Eagle Tail Mountains, 25 Jul 2006.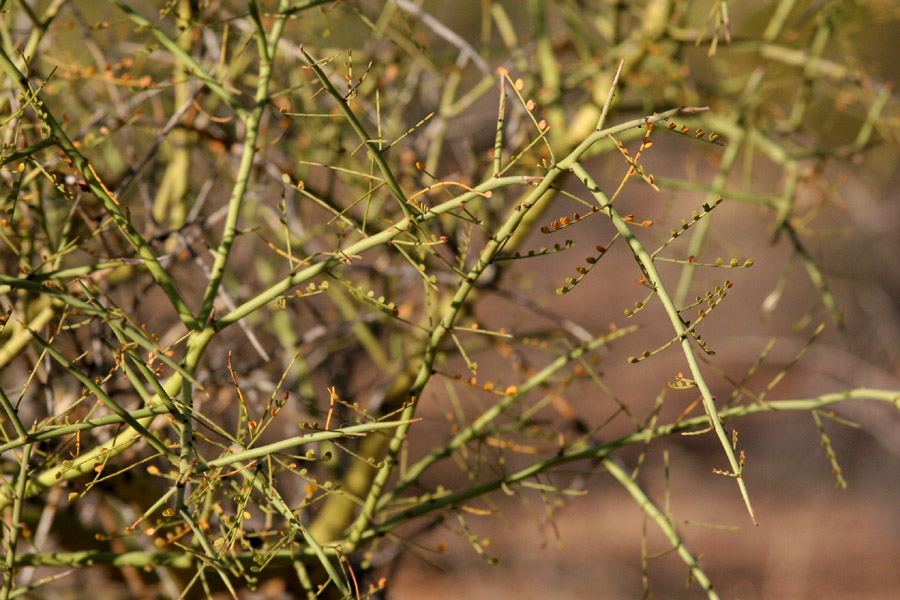 Leaves on the north side of the Silver Bell Mountains, 21 Nov 2006.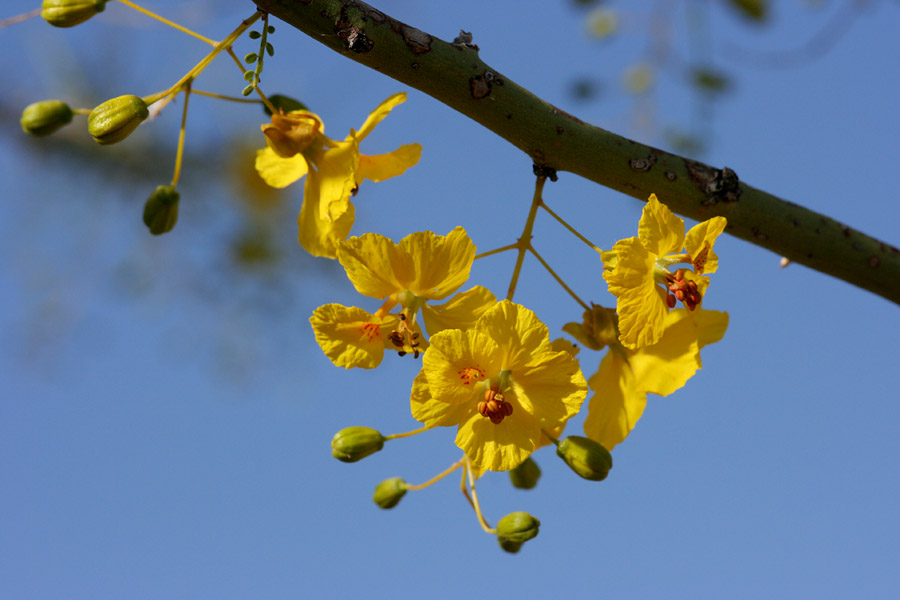 Flowers at Roper Lake State Park near Safford, Arizona, 6 May 2008.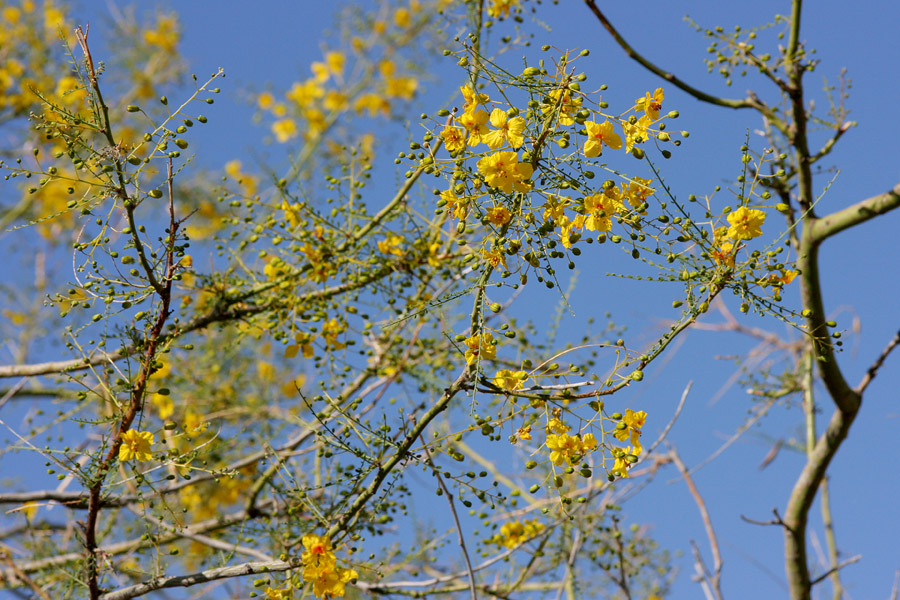 Flowering branches at Roper Lake State Park, 6 May 2008.

Go back to:
SW Plants
The main index