Cheilanthes feei
This is the smallest Cheilanthes I've seen, with mature plants being as little as two or three inches across. This species is also noteworthy for occurring on a large number of different substrate types, often in habitats no other Cheilanthes have colonized.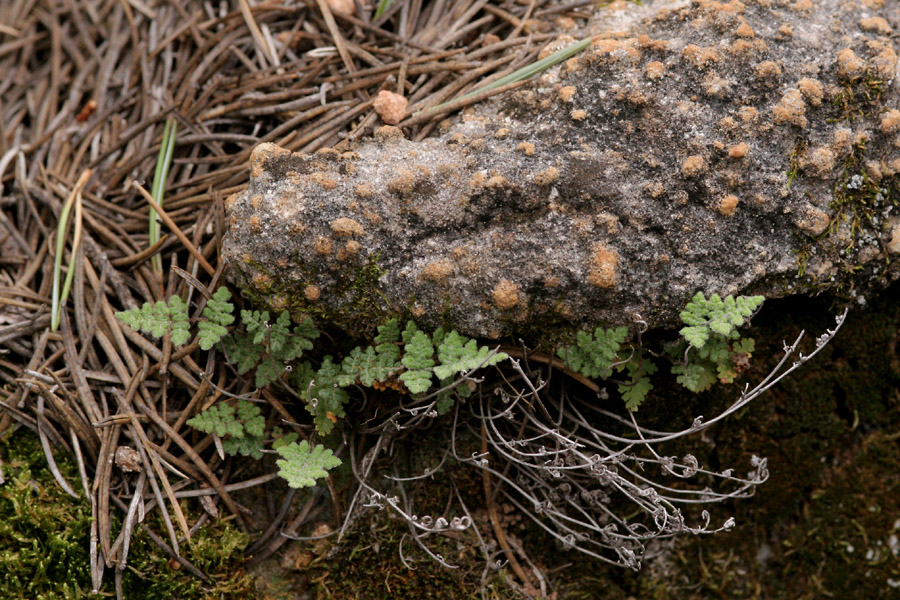 Plant habit on the east side of Mills Canyon in Kiowa National Grassland, 22 Sep 2006.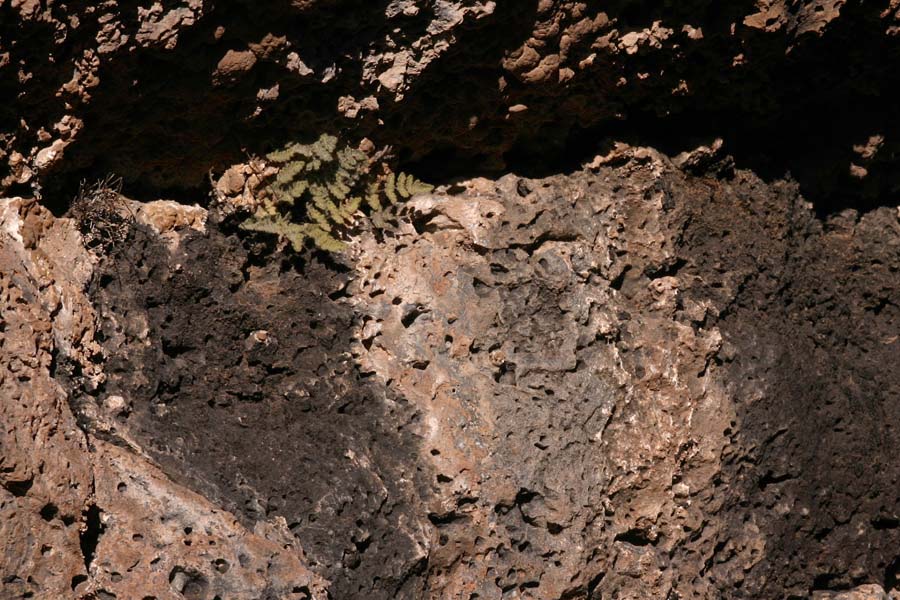 A small plant on basalt in the Carrizozo Malpais, 12/15/04.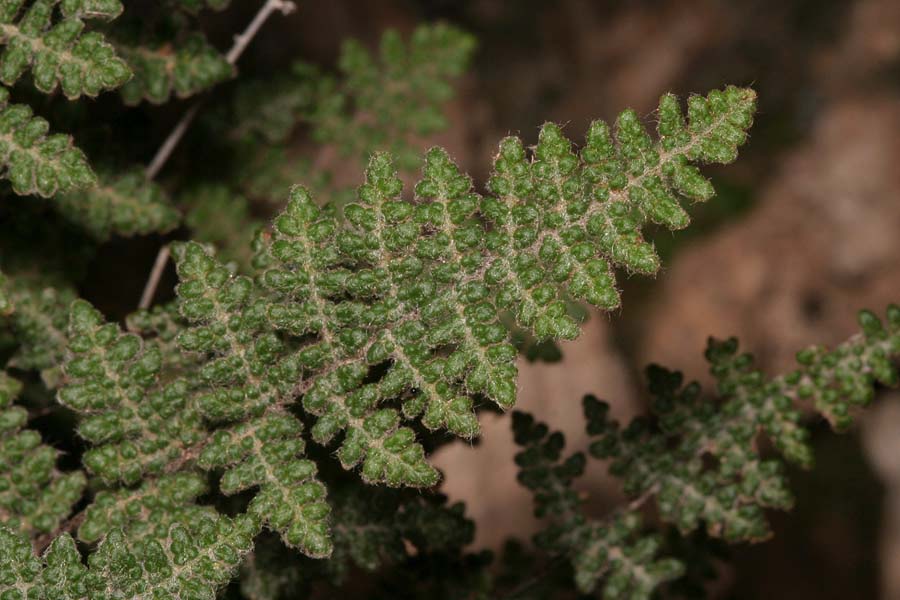 Adaxial view of a leaf on A Mountain on the east side of Las Cruces, 8/23/04.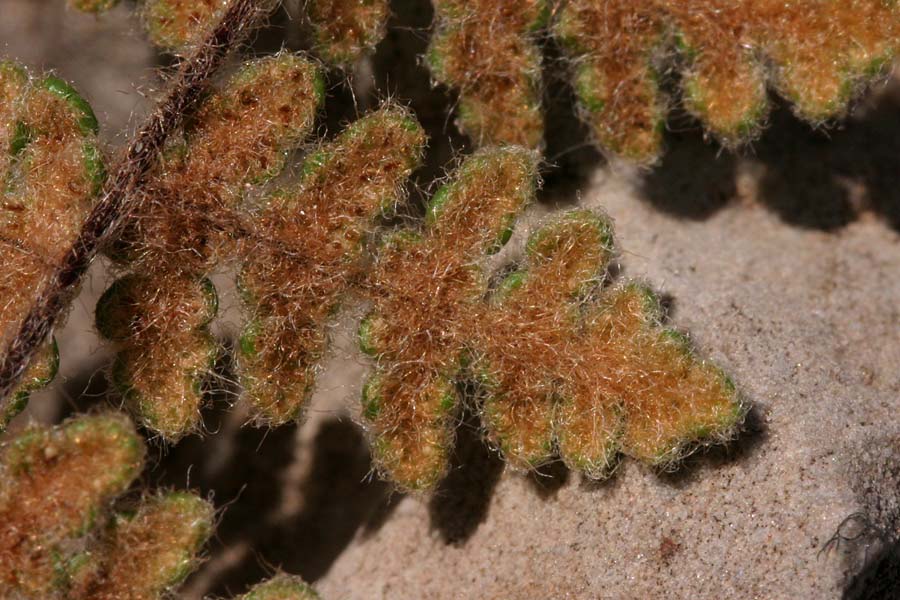 Abaxial view of a pinna on A Mountain, 8/23/04.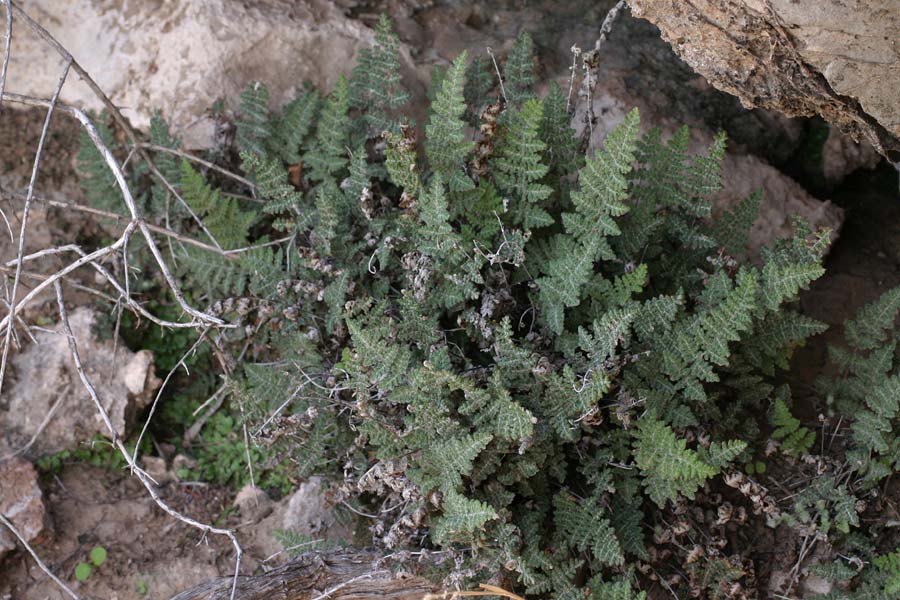 A large clump on A Mountain, 8/23/04.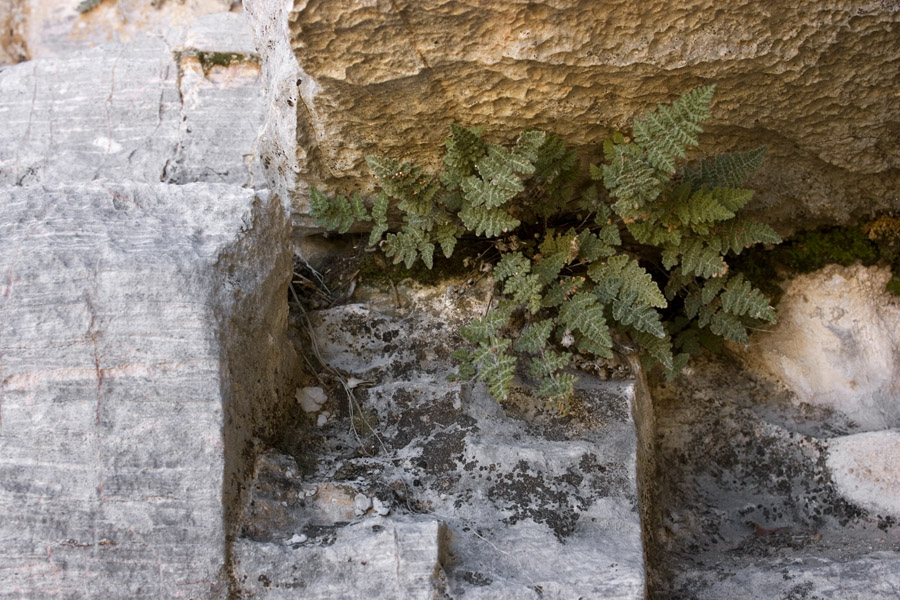 Plant habit in lower Buehlman Canyon on the east side of the Santa Catalina Mountains, Pima Co., Arizona, 31 Dec 2008.

Go back to:
SW Plants
The main index