Claytonia nevadensis S.Watson
An alpine & subalpine species in loose, open rock, found in the Sierra Nevada of California and in the Cascades in Oregon. Not, oddly, found in Nevada.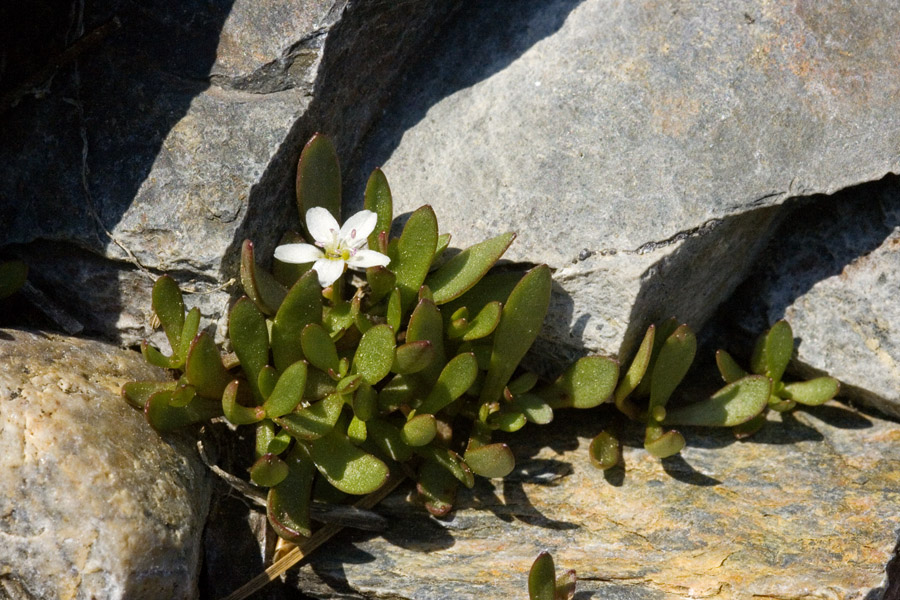 Plant habit on the crest on the northeast side of Saddlebag Lake, east side of the Sierra Nevada crest, Mono County, California, 4 Jul 2009.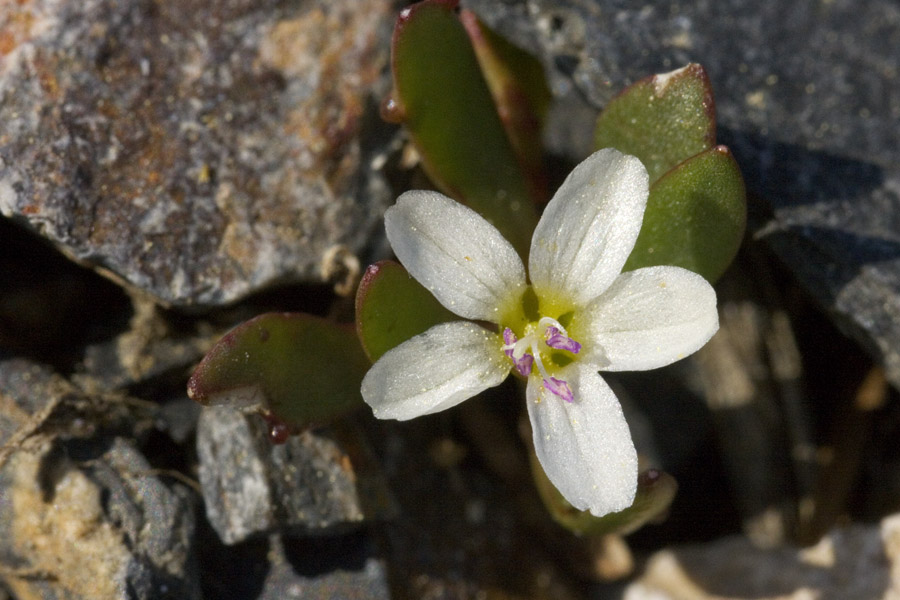 A flower on the northeast side of Saddlebag Lake, 4 Jul 2009.

Go back to:
SW Plants
The main index