Coryphantha tuberculosa (Engelm.) A.Berger
A cactus usually found on limestone in southern New Mexico and adjacent western Texas. Similar to Coryphantha sneedii.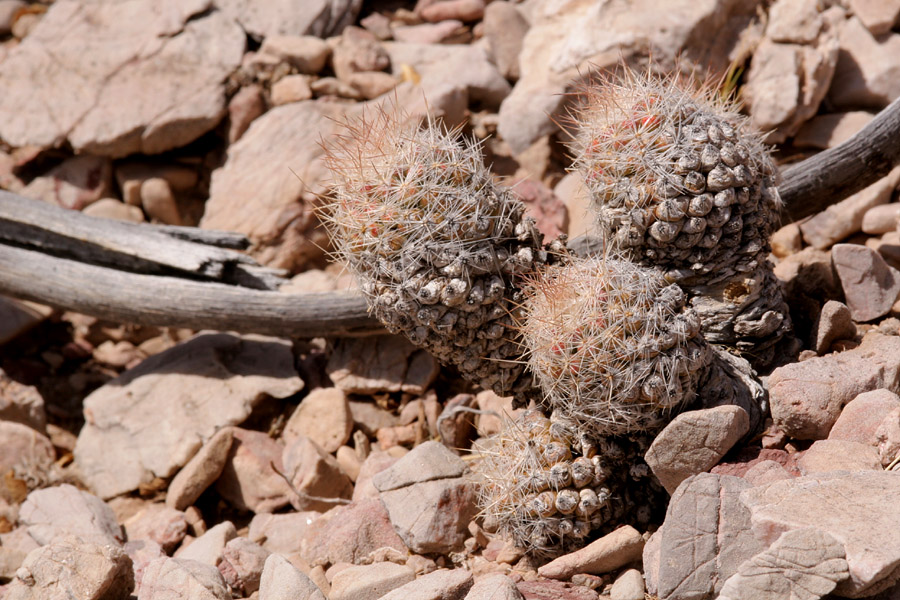 Plant habit at Bishop's Cap, Doña Ana County, New Mexico, 11 Mar 2006.
Plant habit in Dog Canyon on the west side of the Sacramento Mountains, Lincoln County, New Mexico, 13 Feb 2005.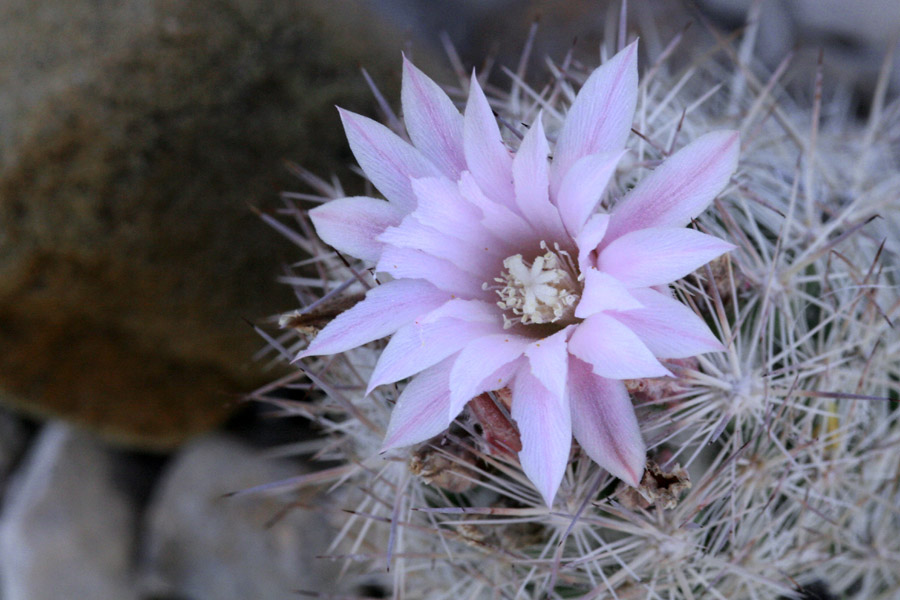 A flower near Tornillo Creek in Big Bend National Park, Brewster County, Texas, 15 Apr 2007.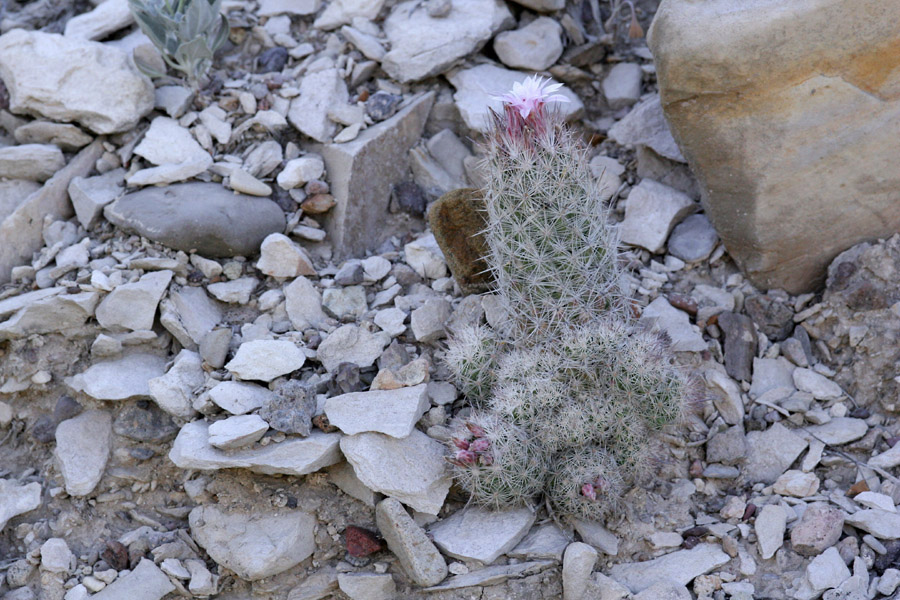 Plant habit near Tornillo Creek, 15 Apr 2007.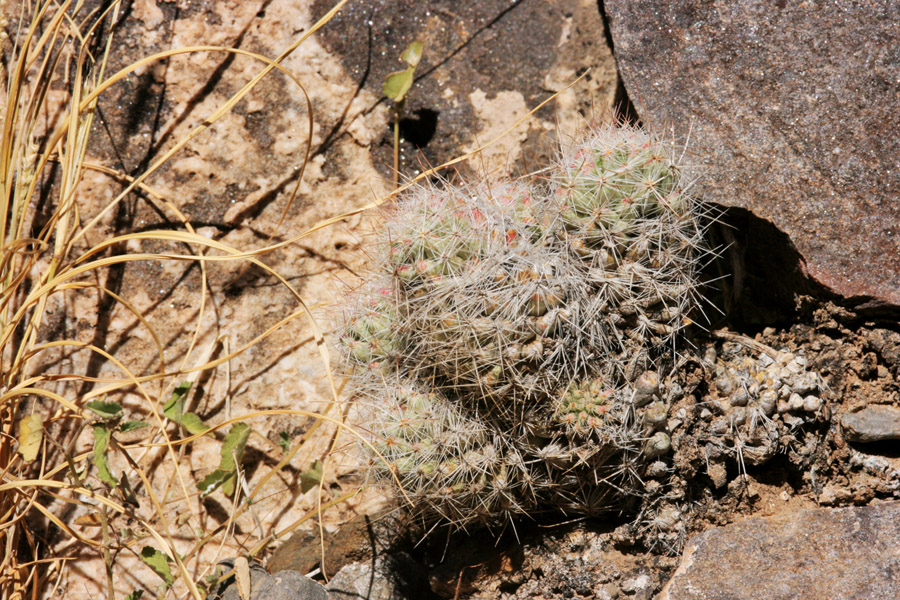 Plant habit on the east end of Bear Canyon, San Andres Mountains, Doña Ana County, New Mexico, 13 Oct 2007.

Go back to:
SW Plants
The main index