Crusea longiflora
A Mexican Crusea that does not enter the United States. Easily confused with Diodia, which also has the stipules fused into a cup with bristles, but with white (rather than lavender) flowers and lacking the 1-2 mm long bristles that are present at the leaf apex in Diodia. As the name suggests, the flowers are longer than in Crusea diversifolia.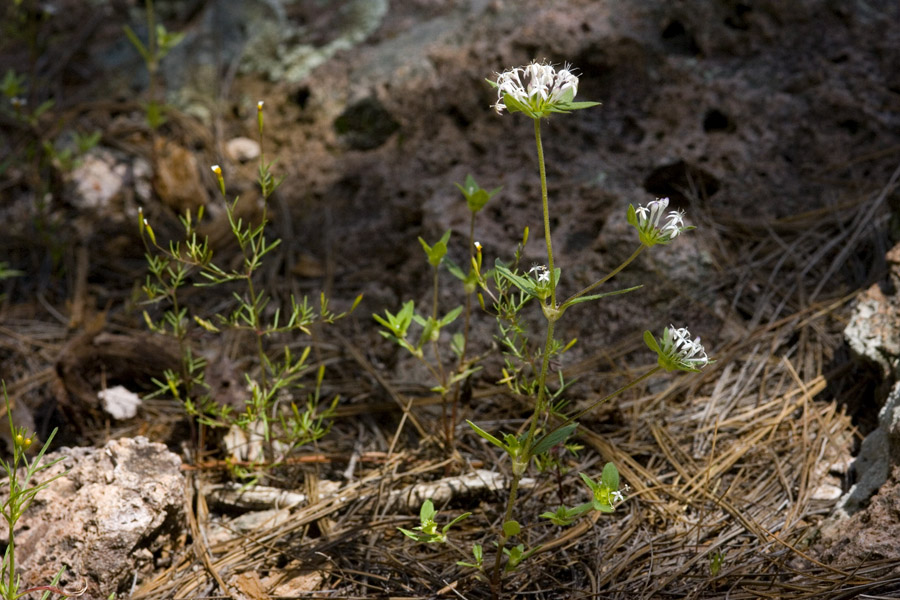 Plant habit, south of Creel along Chihuahua Highway 25 at ca. km 121, Chihuahua, Mexico, 6 Sep 2009. Photographed on a trip with the American Penstemon Society.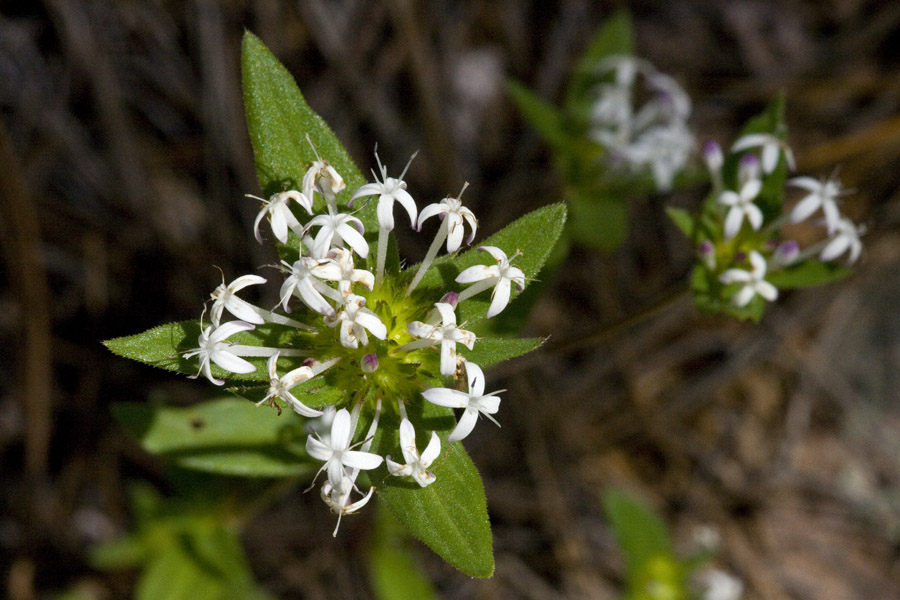 An inflorescence south of Creel along CH Hwy. 25, 6 Sep 2009.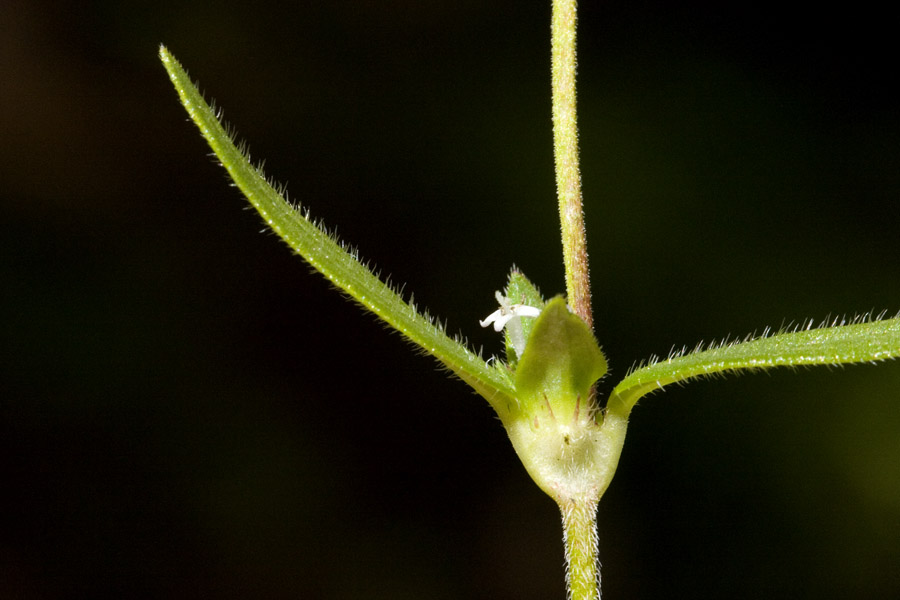 Leaves, showing stipules, south of Creel along CH Hwy. 25, 6 Sep 2009.

Go back to:
SW Plants
The main index