Cyperus squarrosus
A low-growing cyperus of moist canyons with bracts that have attenuate, squarrose ends.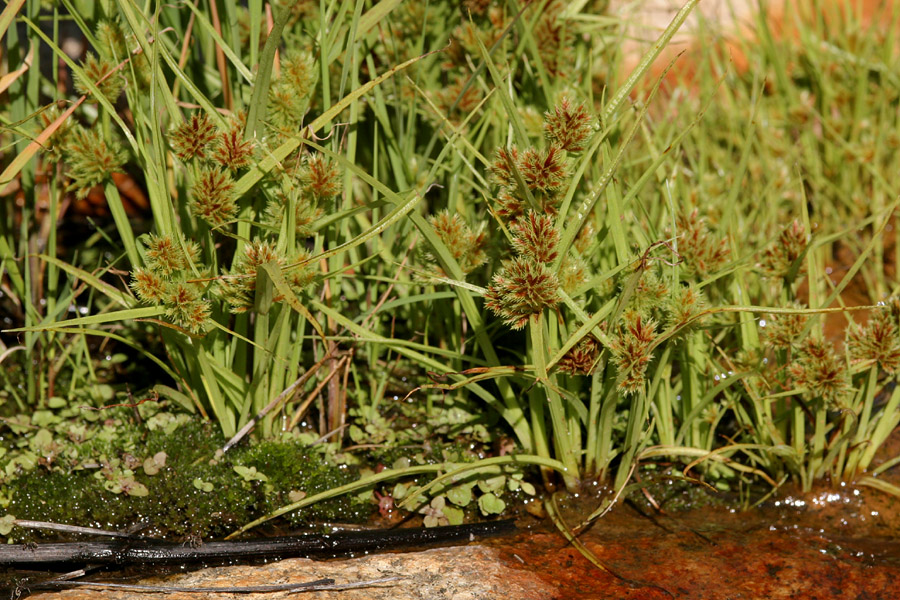 Plant habit near the lower part of the Pine Tree Trail loop on the northeastern side of the Organ Mountains, 17 Sep 2006.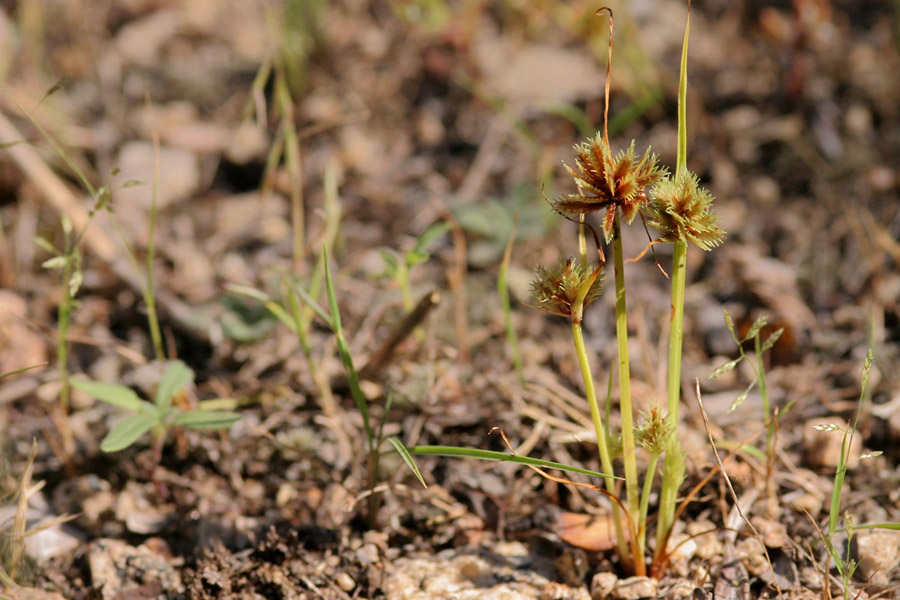 Plant habit near the Pine Tree Trail at Aguirre Springs on the east side of the Organ Mts., 1 Oct 2005.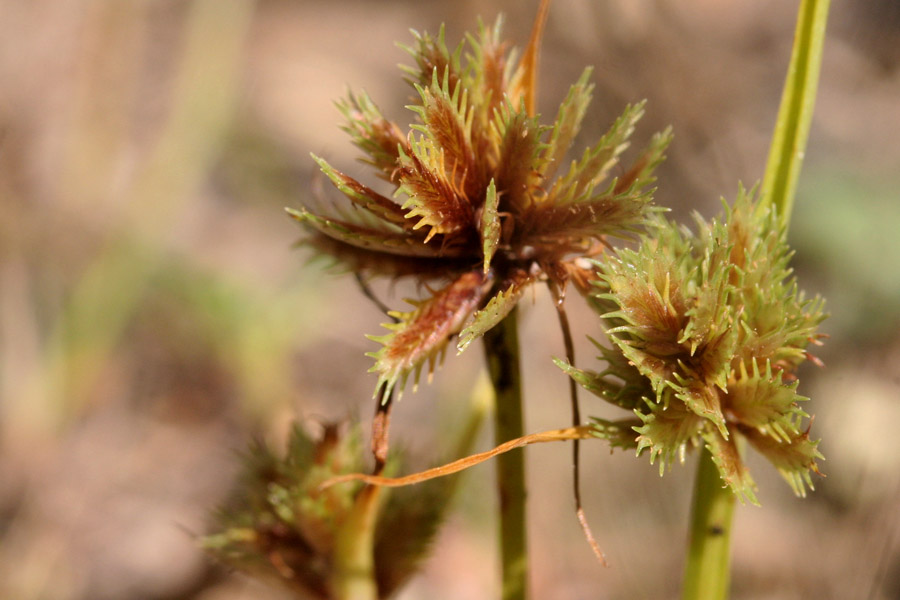 Closer view of inflorescences at Aguirre Springs, 1 Oct 2005.

Go back to:
SW Plants
The main index