Drymaria effusa var. confusa
A comparatively large-petaled Drymaria found in shallow soil over rocks. My identification is not entirely certain. The species enters the United States in southeastern Arizona and adjacent New Mexico, but var. confusa is exclusively Mexican.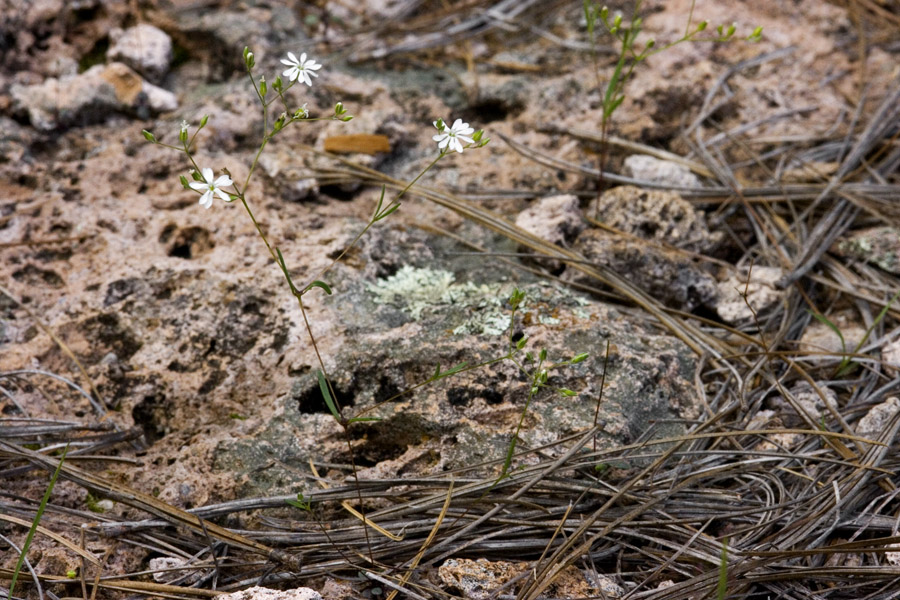 Plant habit along Chihuahua Highway 25 at ca. km 121 south of Creel, Chihuahua, Mexico, 6 Sep 2009. Photographed on a trip with the American Penstemon Society.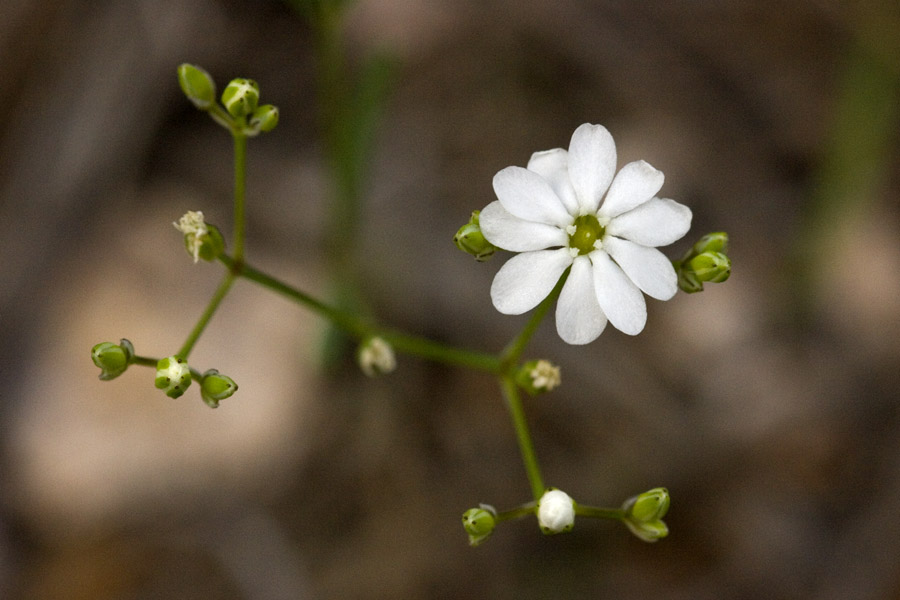 A flower along CH Hwy. 25 south of Creel, 6 Sep 2009.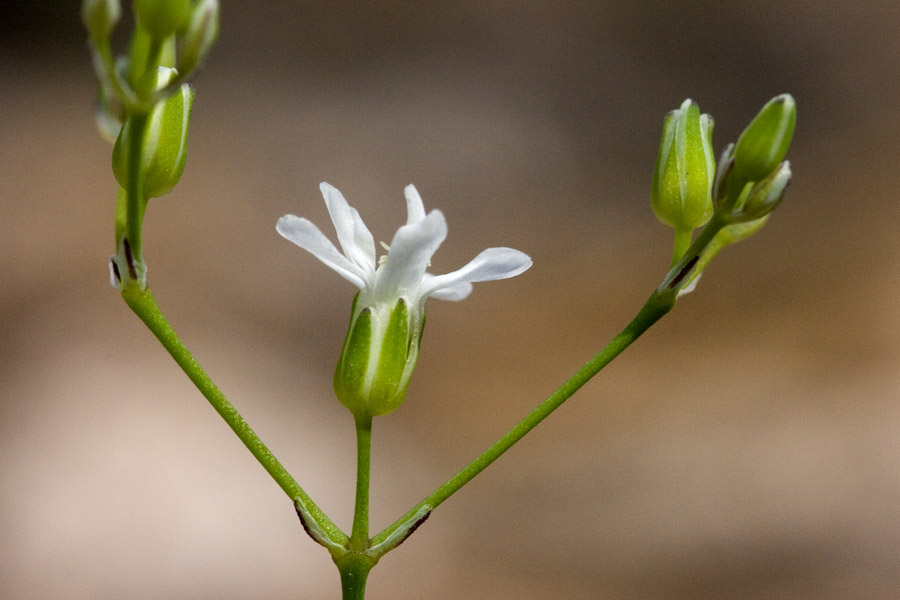 Side view of flowers, showing sepals, south of Creel on CH Hwy. 25, 6 Sep 2009.

Go back to:
SW Plants
The main index