Echinocereus triglochidiatus
A common clumping cactus. Unlike Echinocereus coccineus, this species is diploid and the flowers have both functional stamens and a functional pistil. The two also differ in distribution and spine characteristics. E. triglochidiatus has flattened or angular spines, while those of E. coccineus are terete.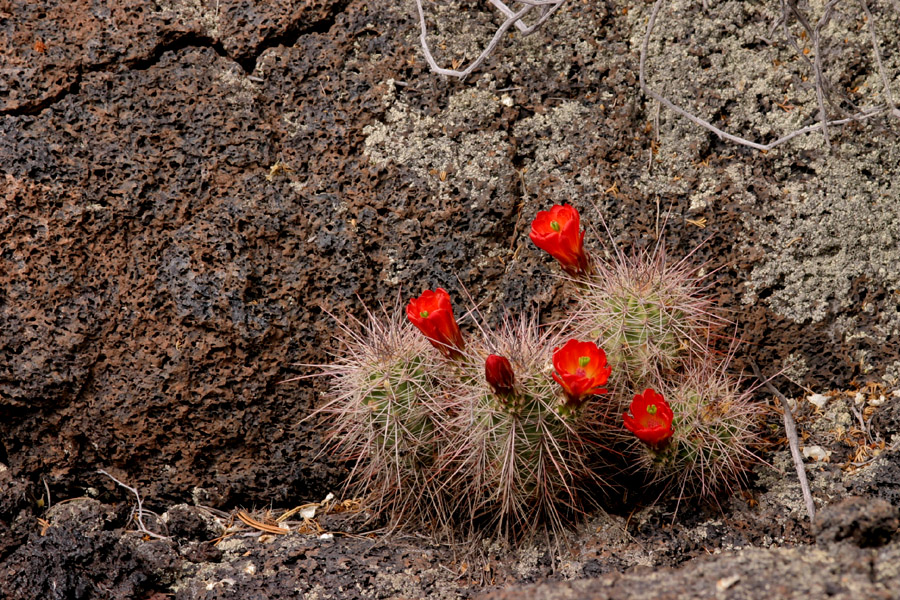 Plant habit on the Grants Malpais, 5/27/05.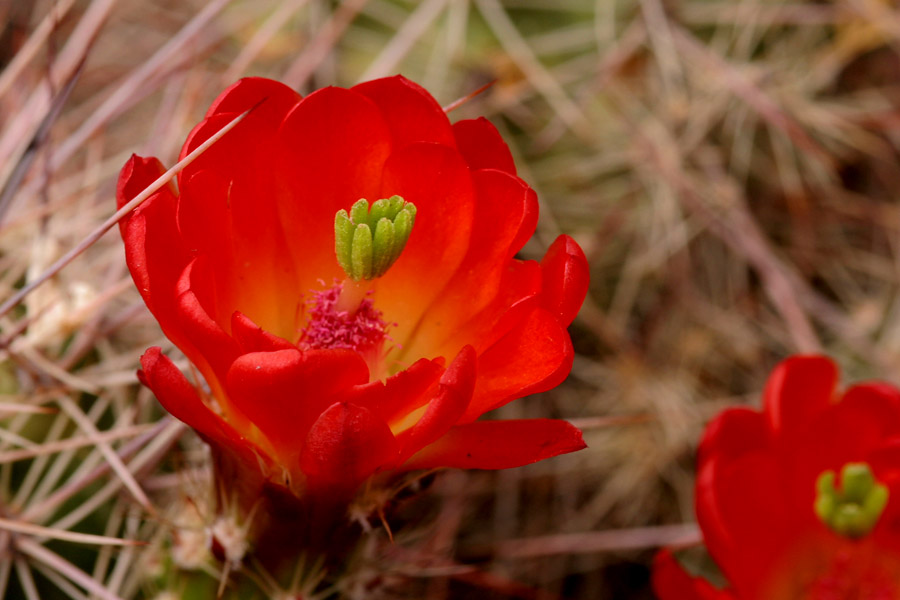 Closer view of a flower on the Grants Malpais, 5/27/05.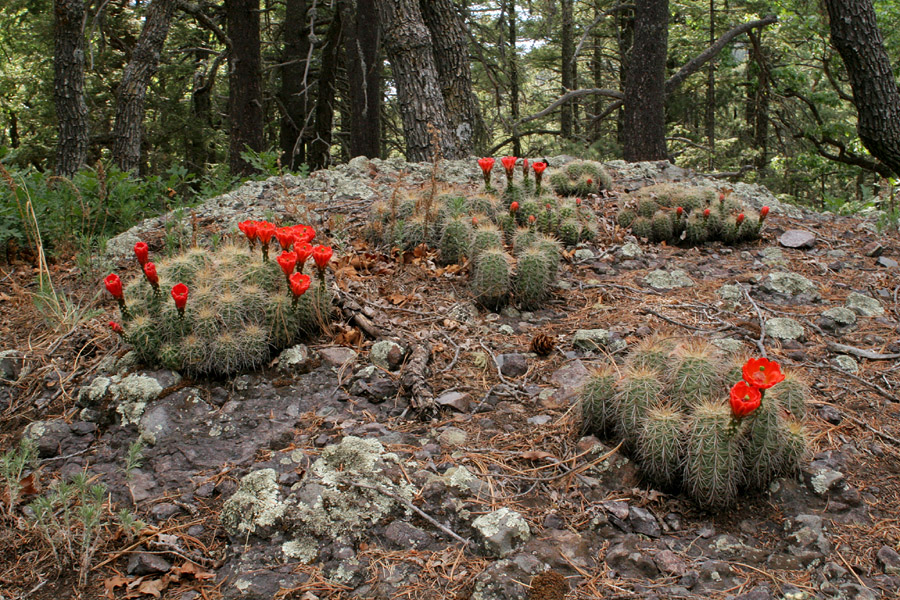 Plant habit south of Emory Pass in the Black Range, 4 Jun 2006. My identification of plants from this site is somewhat tentative; it is possible these are E. coccineus.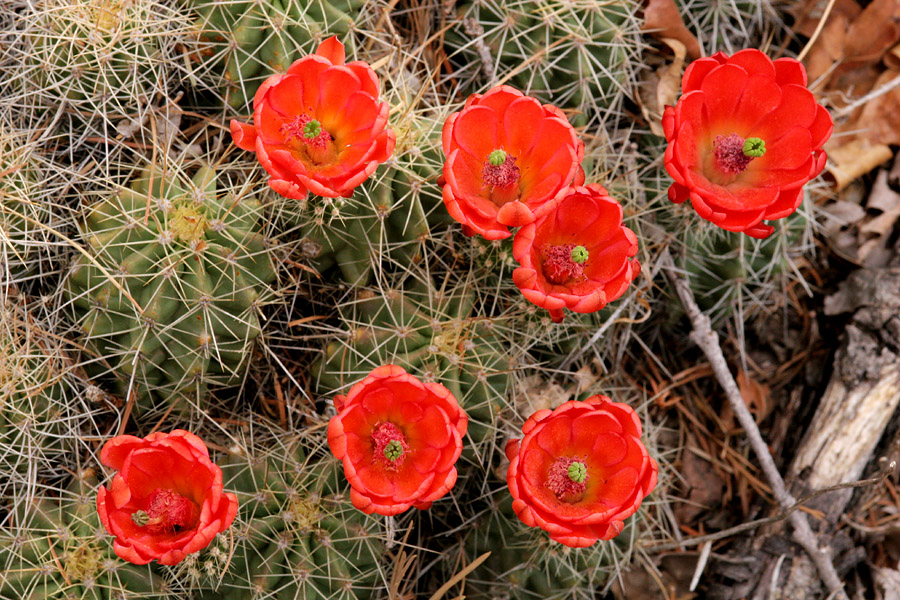 Flowers, south of Emory Pass, 4 Jun 2006.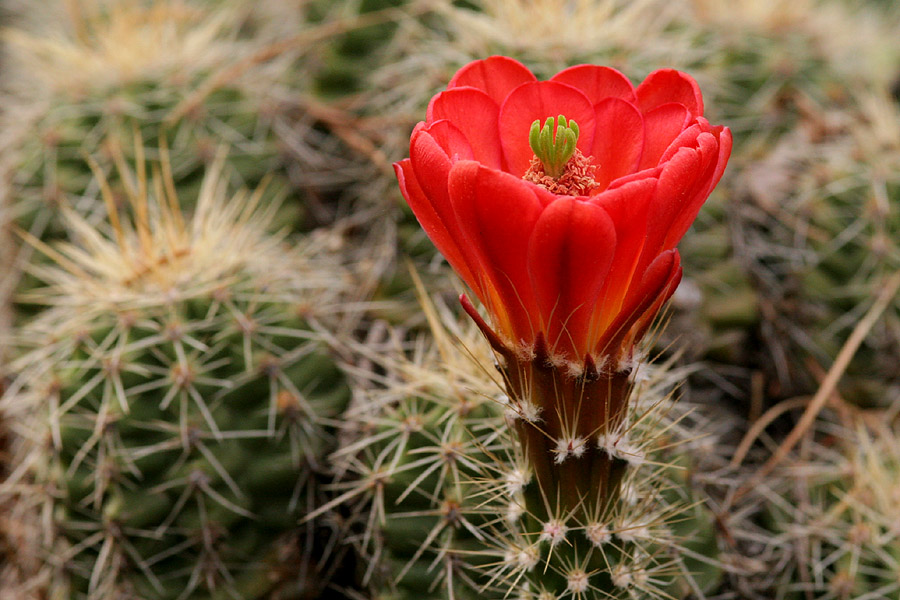 Side view of a flower, south of Emory Pass, 4 Jun 2006.

Go back to:
SW Plants
The main index