Fragaria virginiana Duchesne subsp. glauca (S.Watson) Staudt
A plant of high-elevation meadows & coniferous forest. The only other Fragaria in the area has leaflets with sharp teeth extending along most of their marings, rather than concentrated toward the tip.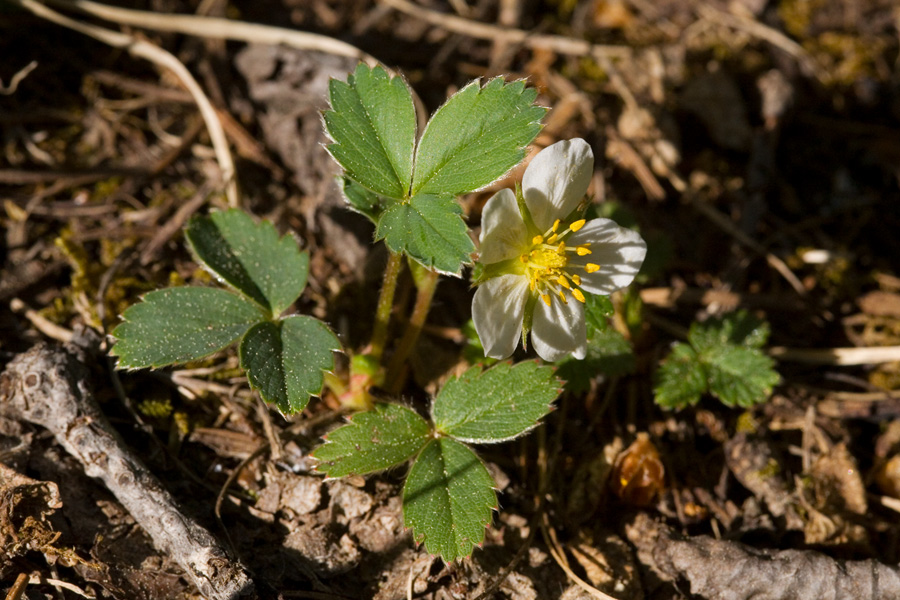 Plant habit in the Sacramento Mountains, Otero County, New Mexico, 19 May 2012.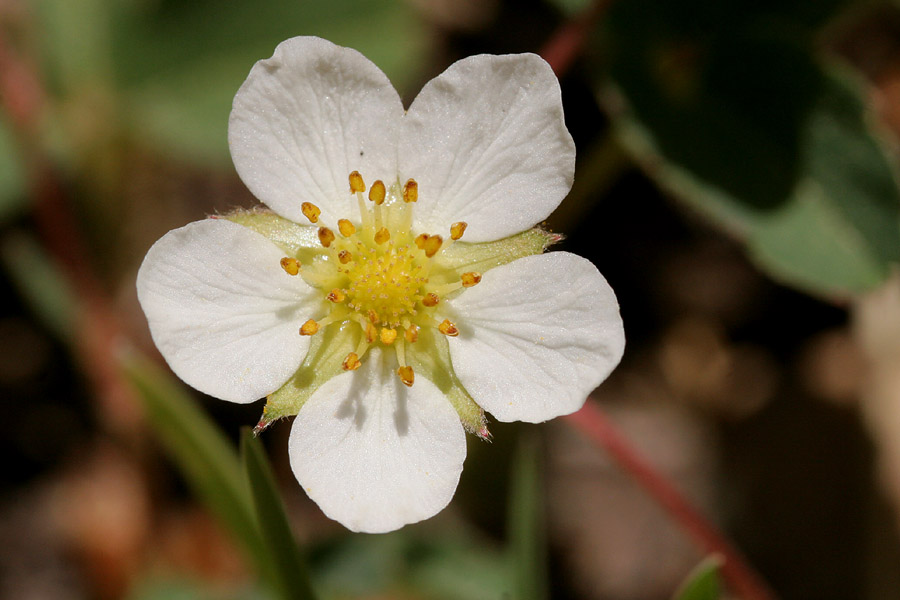 A flower in the La Sal Mountains, San Juan County, Utah, 18 Jun 2006.
Plant habit in the La Sal Mountains, 18 Jun 2006.

Go back to:
SW Plants
The main index