Geranium mexicanum
As the name suggests, a Mexican Geranium. In the Sierra Madre Occidental in western Chihuahua, this and Geranium wislizenii are the two common species; G. wislizenii has white petals, G. mexicanum magenta.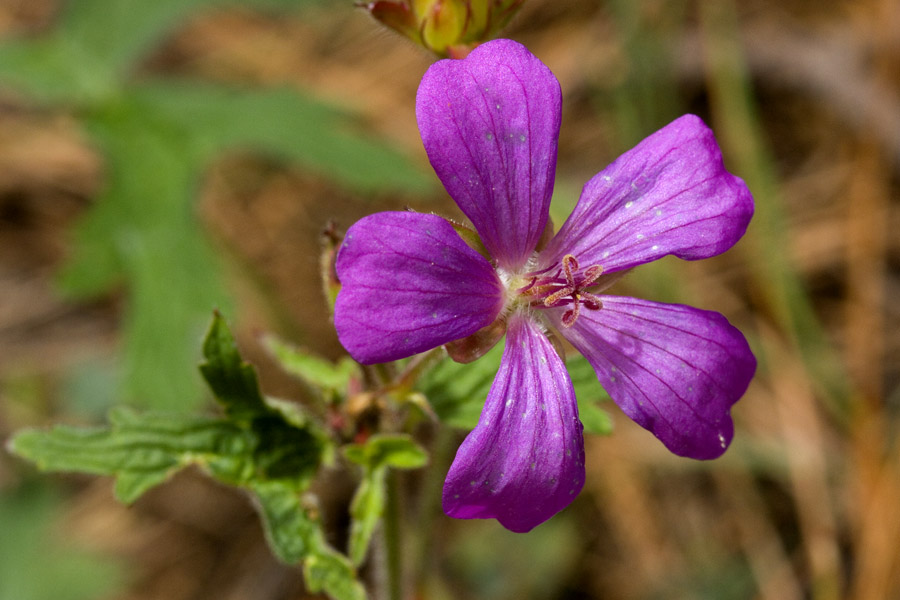 A flower along Chihuahua Highway 25 at ca. km 121, south of Creel, Chihuahua, Mexico, 6 Sep 2009. Photographed on a trip with the American Penstemon Society.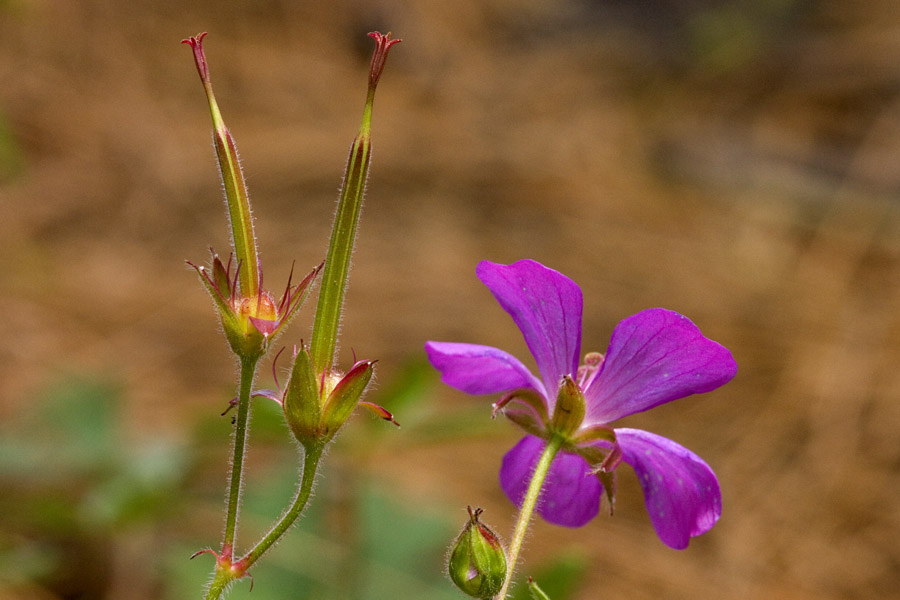 Immature fruits along Chihuahua Highway 25 south of Creel, 6 Sep 2009.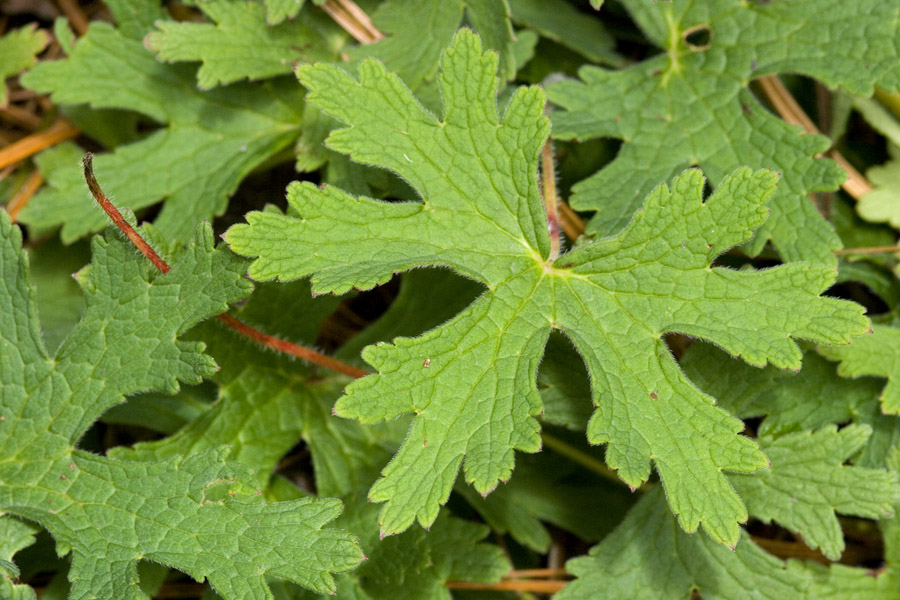 Leaves, along Chihuahua Highway 25 south of Creel, 6 Sep 2009.

Go back to:
SW Plants
The main index