Hedyotis nigricans (Lam.) Fosberg var. papillacea B.L.Turner
A somewhat rare variety, found in southern New Mexico and western Texas on limestone. It differs from var. nigricans in having papillose stems and leaves.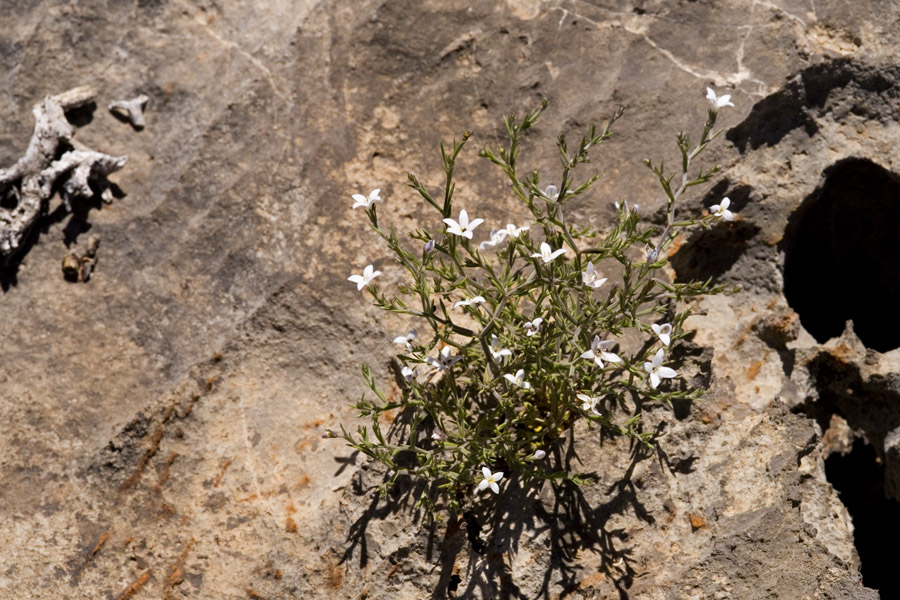 Plant habit in the Poison Hills, northwest side of the San Andres Mountains, Sierra County, New Mexico, 25 May 2010.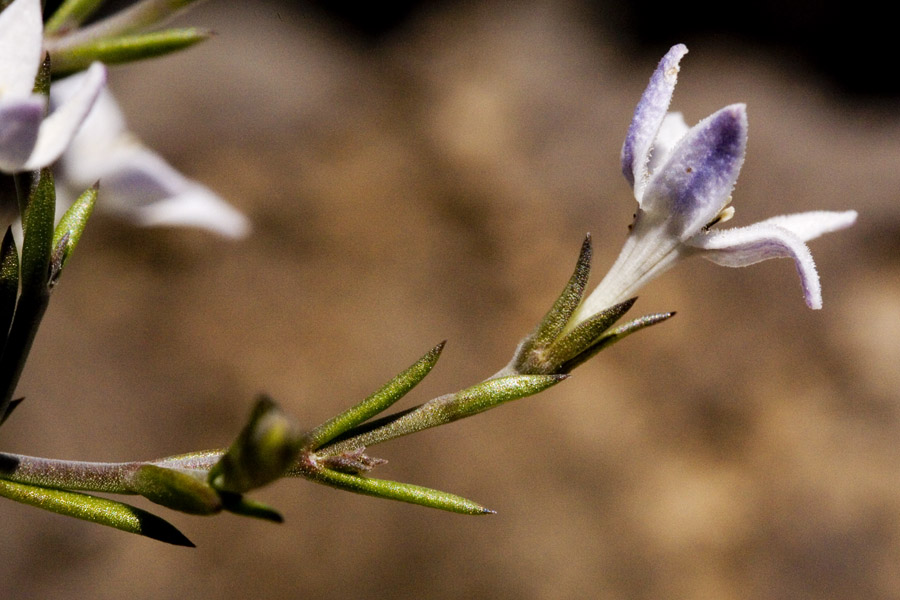 Side view of a flowering stem in the Poison Hills, 25 May 2010. The "fuzziness" is due to papillae rather than trichomes.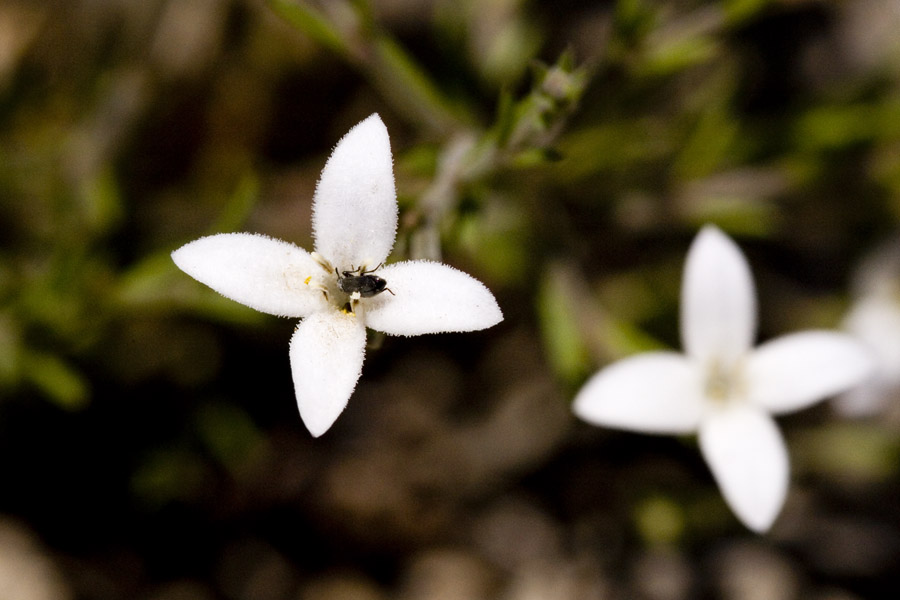 A flower in the Poison Hills, 25 May 2010.

Go back to:
SW Plants
The main index