Heuchera parvifolia
Similar to the other white-flowered Heucheras. Distinguished from Heuchera novomexicana by its petals being longer than the sepals, from Heuchera wootonii by having its petioles not hirsute.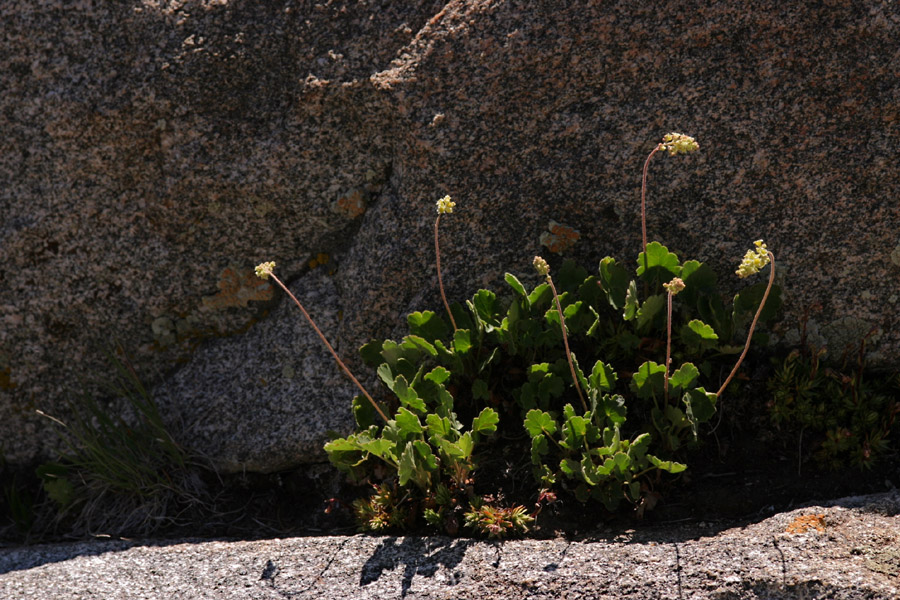 Plant habit on Tesuque Peak, northeast of Santa Fe, 16 Jun 2005.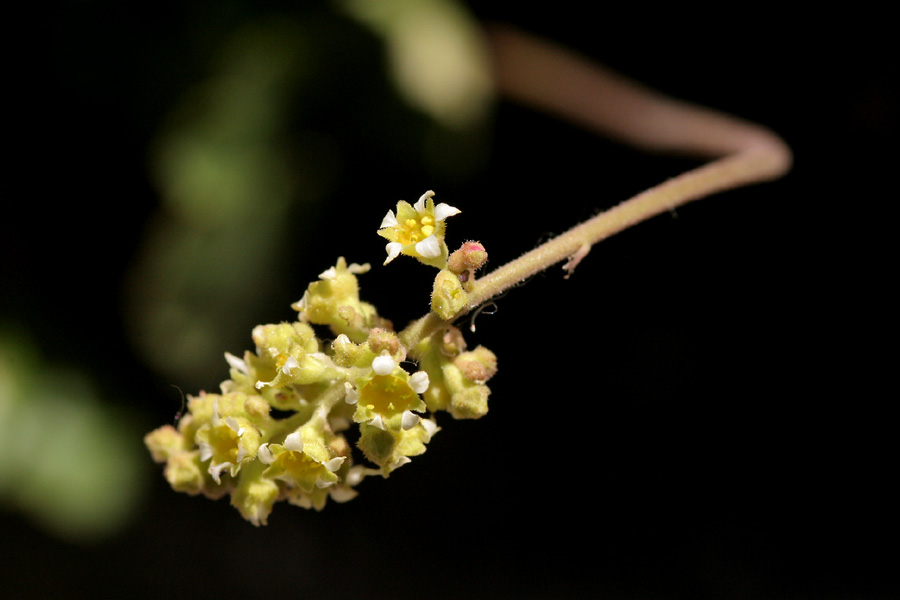 Inflorescence on Tesuque Peak, 16 Jun 2005.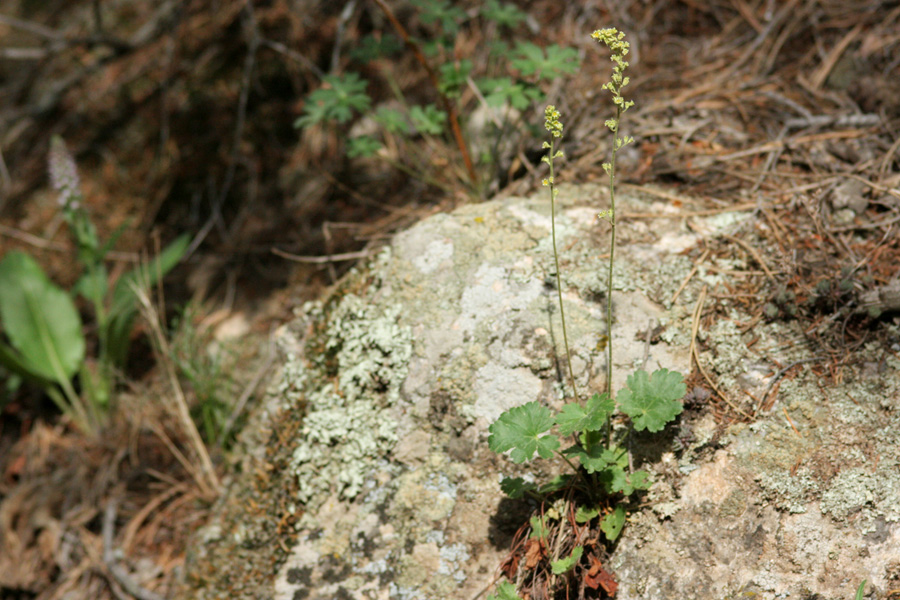 Plant habit on the Crosier Mountain Trail northeast of Estes Park, Colorado, 20 Jun 2008.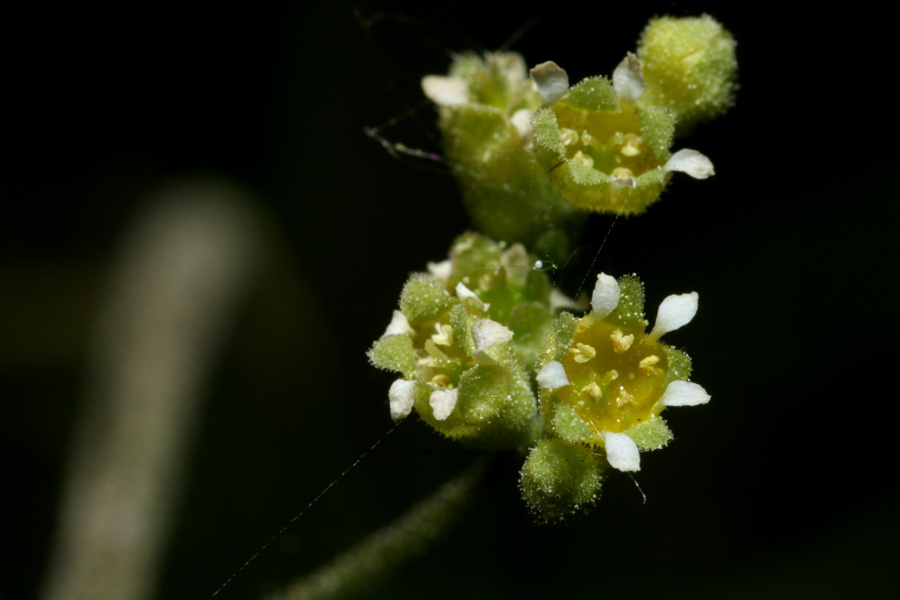 Flowers on the Crosier Mountain Trail, 20 Jun 2008.

Go back to:
SW Plants
The main index