Lilium washingtonianum
A tall, white-flowered lily with flowers aging pinkish. Found from the southern Sierra Nevada north through the Cascade Mountains in Oregon; but not, according to the USDA, in Washington.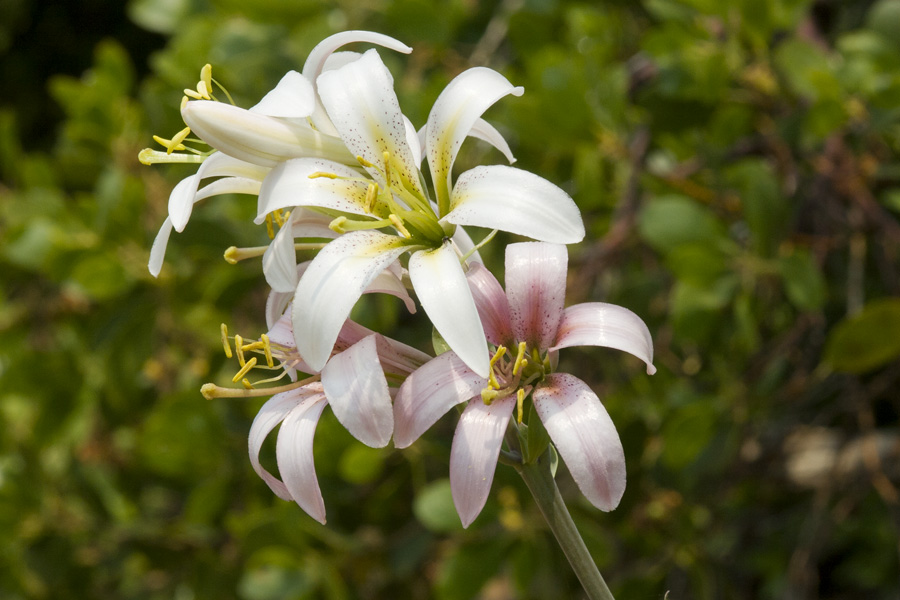 Flowers, on the Pacific Crest Trail near Red Butte, 24 Jul 2008.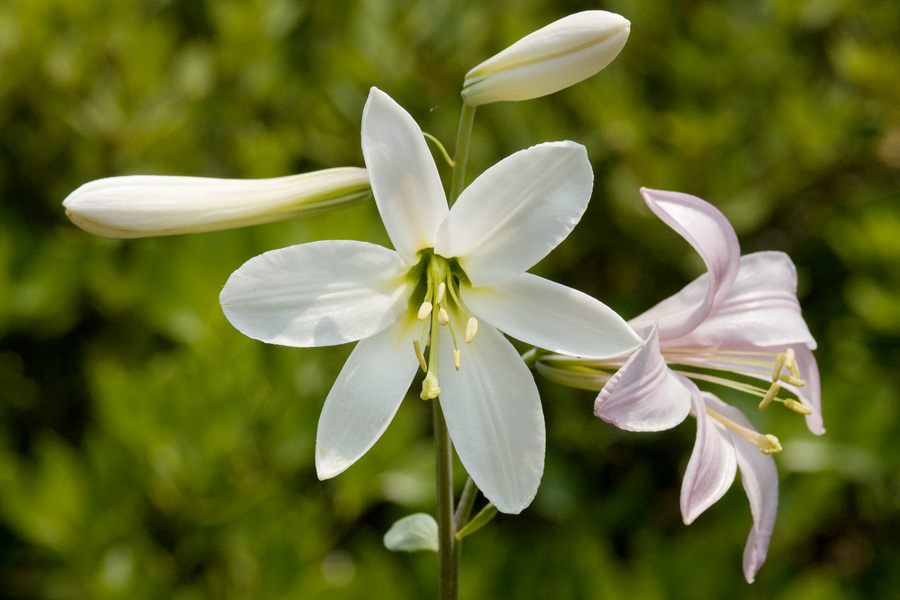 More flowers, same place, 24 Jul 2008. For some reason these were missing the dark "freckles" seen in the flowers above.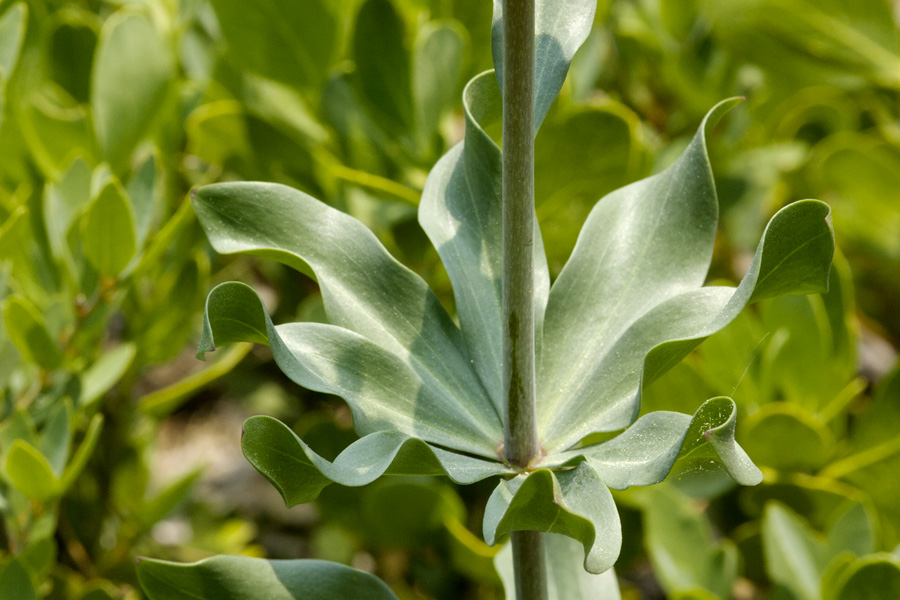 A whorl of cauline leaves on the Pacific Crest Trail, 24 Jul 2008.

Go back to:
SW Plants
The main index