Lonicera albiflora Torr. & A.Gray
A shrub in riparian areas, found from eastern Arizona to central Texas. The upper cauline leaves are perfoliate, and form a broad involucre below the flowers at the tips of branches.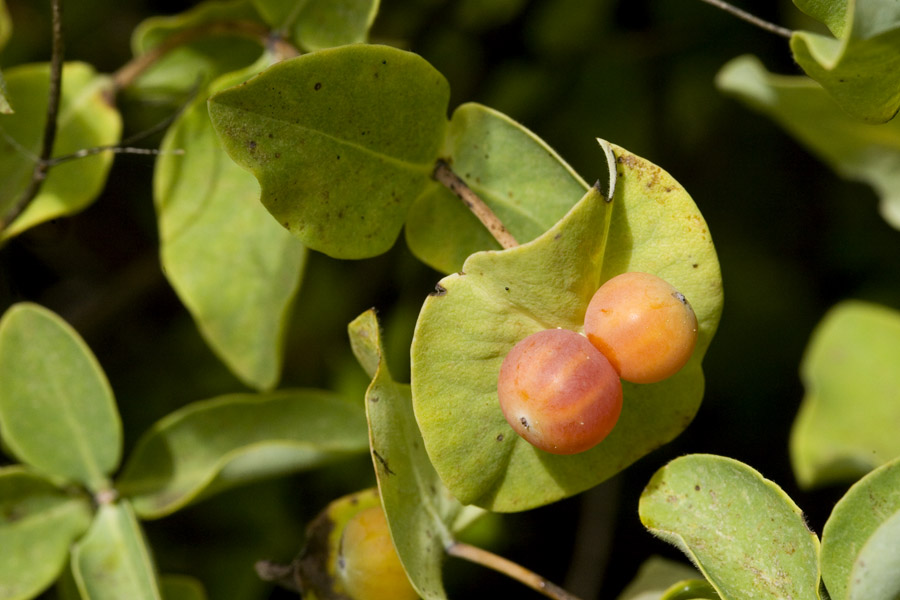 Immature fruit at Ash Spring, Ash Canyon, San Andres Mountains, Doña Ana County, New Mexico, 8 Sep 2010.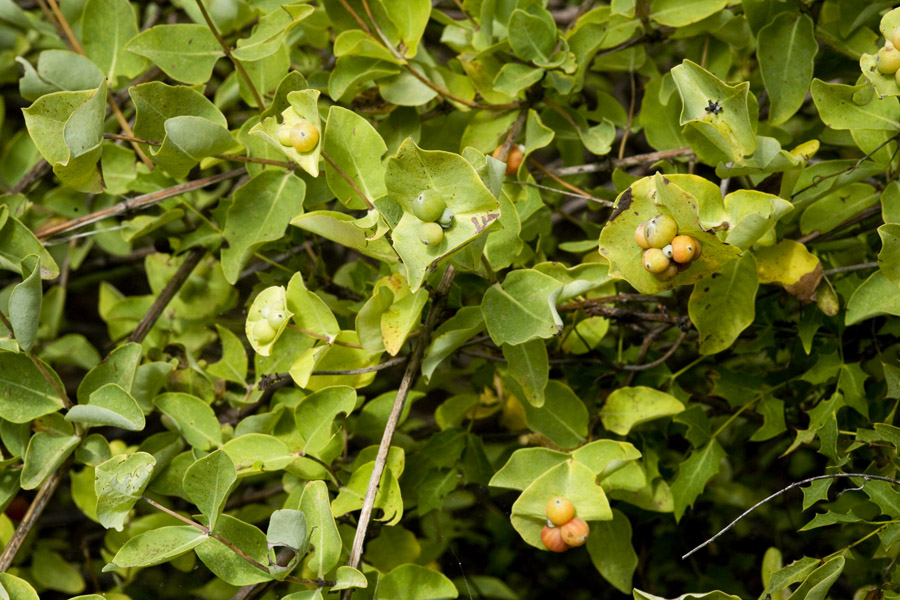 Fruiting branches at Ash Spring, 8 Sep 2010.

Go back to:
SW Plants
The main index