Lonicera involucrata (Richardson) Banks ex Spreng.
A shrub of moist sites in montane to subalpine areas throughout the western United States. The flowers are borne in pairs subtended by an involucre, hence the specific epithet.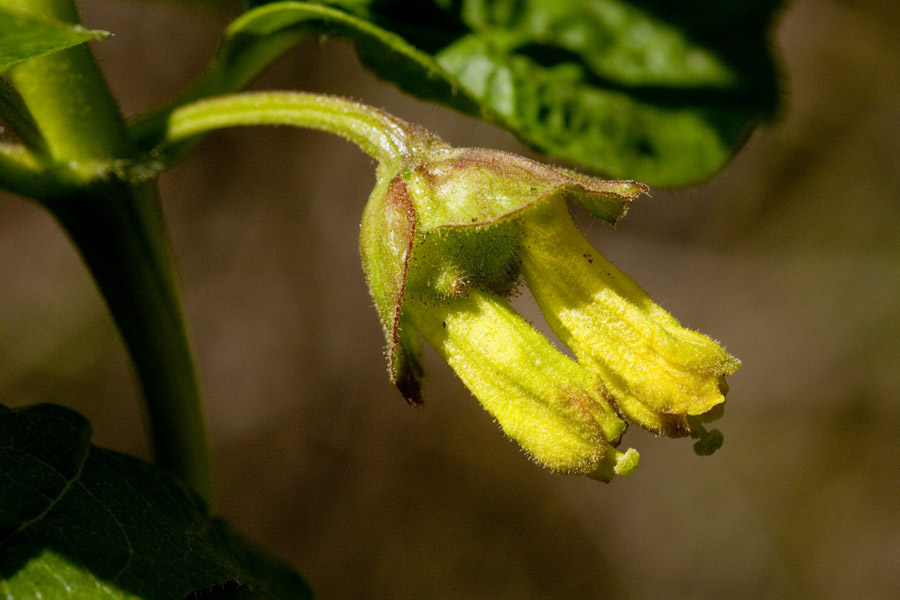 Flowers, north of Durango, La Plata County, Colorado, 1 Jun 2010.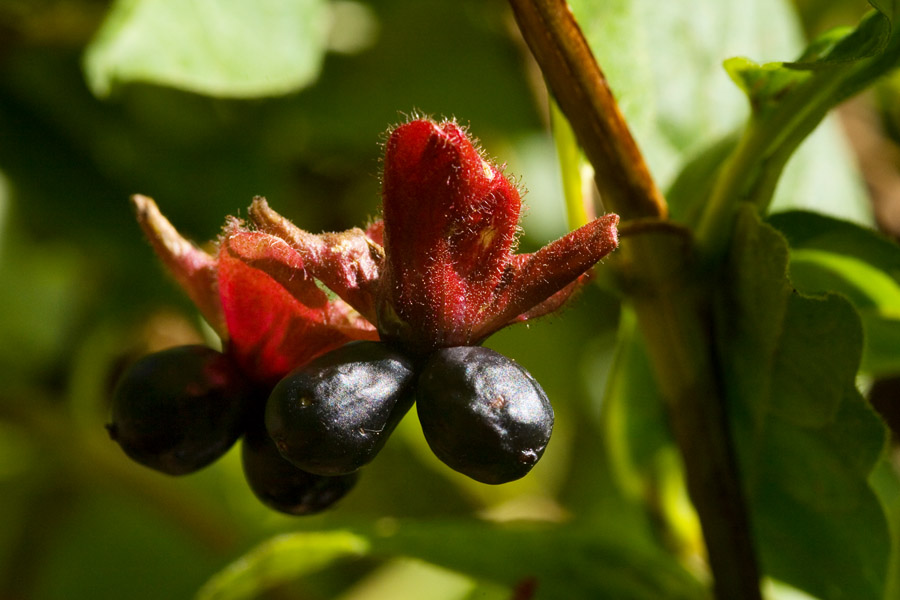 Fruits at the Santa Fe ski basin, Santa Fe County, New Mexico, 6 Aug 2011.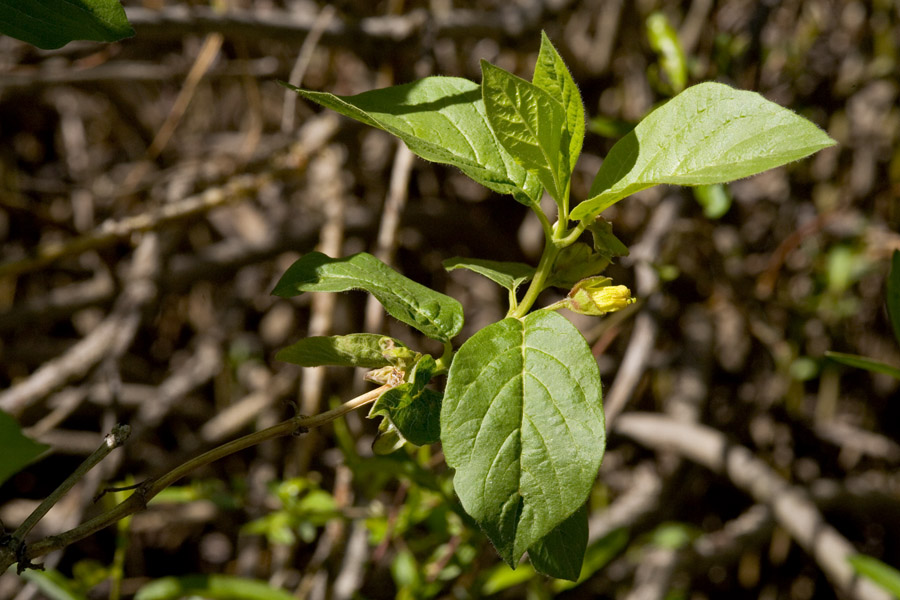 A flowering branch north of Durango, 1 Jun 2010.

Go back to:
SW Plants
The main index