Maurandya antirrhiniflora (Humb. & Bonpland ex Willd.) Rothm.
This is a common twining plant on moister slopes and in canyons of southern New Mexico, found from southeastern California to western & southern Texas. It's also sometimes listed as Asarina antirrhiniflora.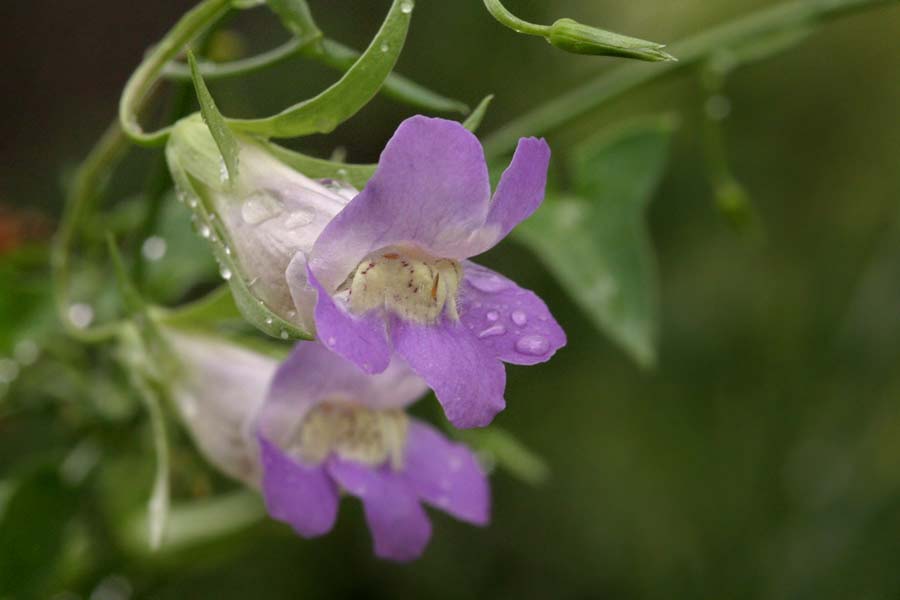 Flowers in the Chiricahua Mts. between Portal and Paradise, Cochise County, Arizona, 4 Sep 2004.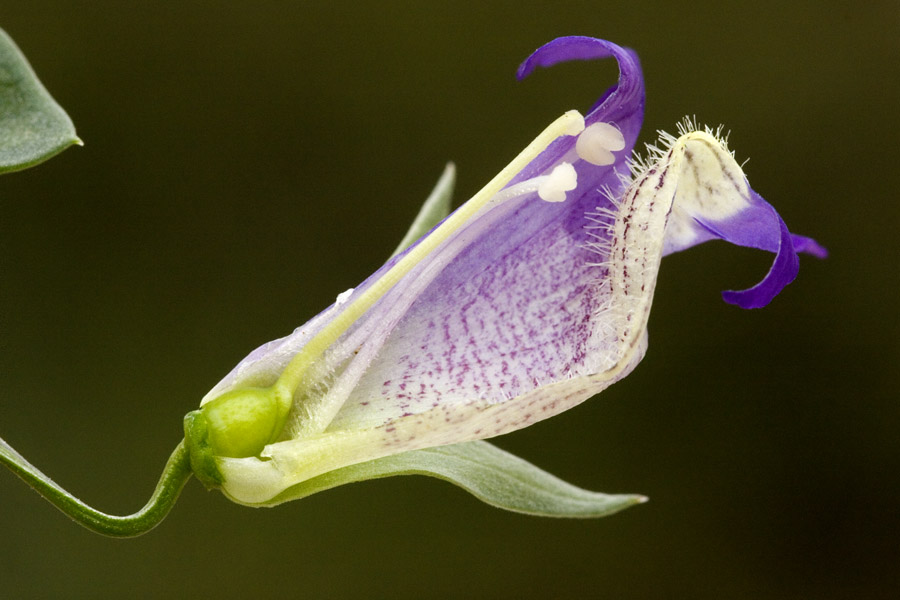 Longitudinal section of a flower in the Organ Mountains, Doña Ana County, New Mexico, 4 Oct 2009.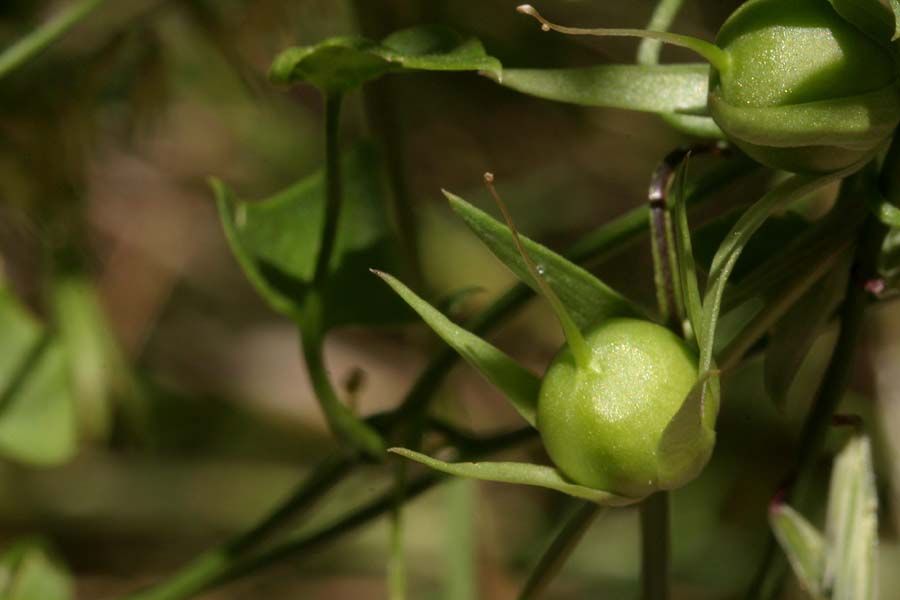 An immature fruit in the Organ Mts. near Dripping Springs, Doña Ana County, New Mexico, 28 Aug 2004.

Go back to:
SW Plants
The main index