Mertensia fendleri A.Gray var. fendleri
One of the short, early-flowering Mertensia, with sepals connate half or more of their length and adaxial leaf surfaces strigose with hairs pointing towards the leaf margin. Variety pubens has abaxial leaf surfaces pubescent as well. In New Mexico, Mertensia fendleri is most readily confused with Mertensia ovata.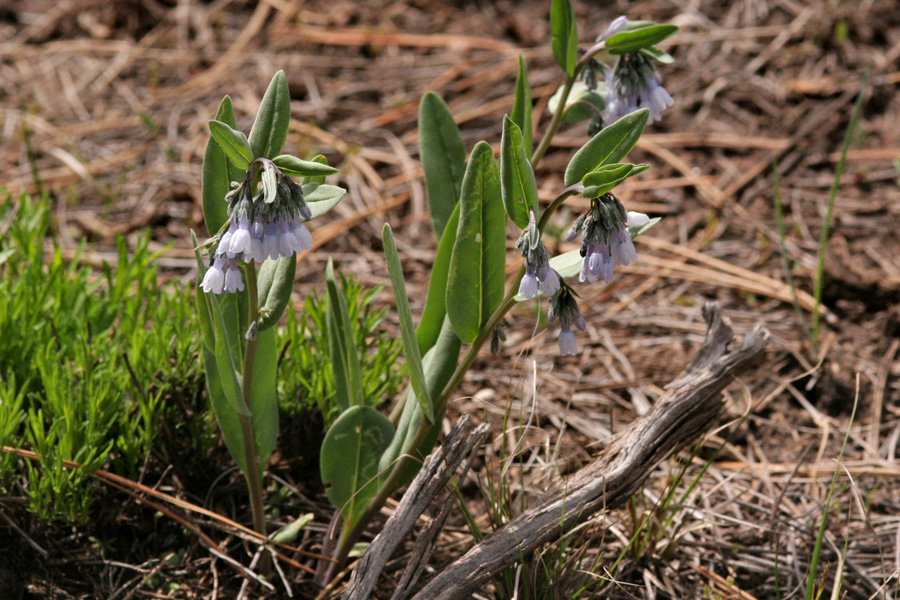 Plant habit, Campo Canyon on the south side of La Jara Canyon, Rio Arriba County, New Mexico, 8 May 2007.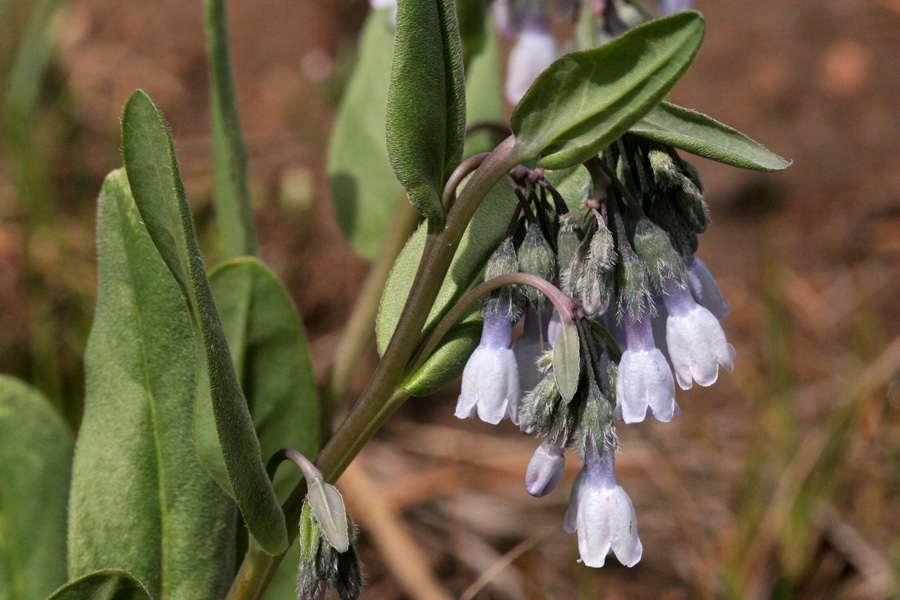 An inflorescence, Campo Canyon, 8 May 2007.

Go back to:
SW Plants
The main index