Mertensia ovata Rydb. var. ovata
One of the short, early-flowering Mertensia, similar to Mertensia fendleri but with sepals separate nearly to the base rather than connate half or more of their length.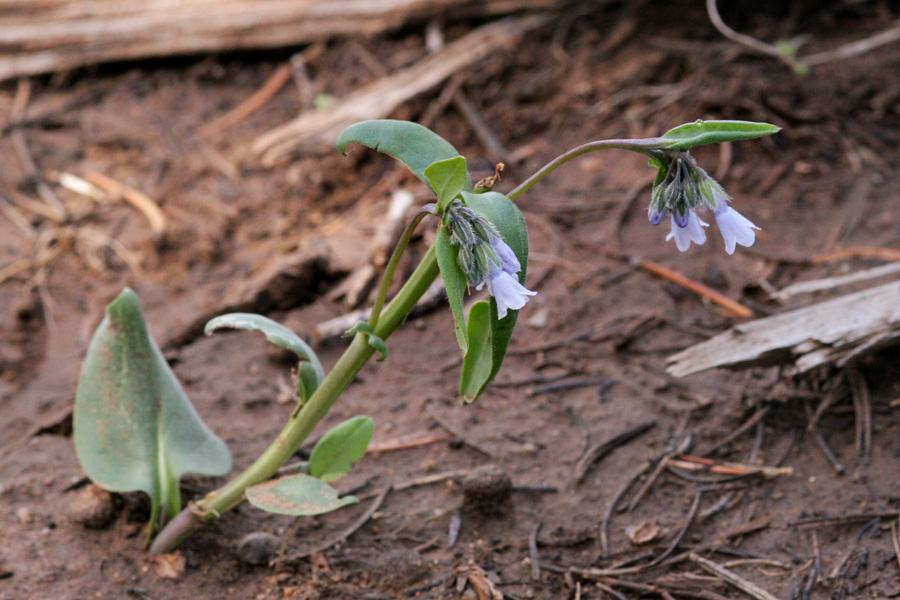 Plant habit on Devils Mesa, south of Vaqueros Canyon, Rio Arriba County, New Mexico, 8 May 2007. Thanks to Mare Nazaire for identification of this plant, based on the herbarium specimen P.J. Alexander 590 (NMC).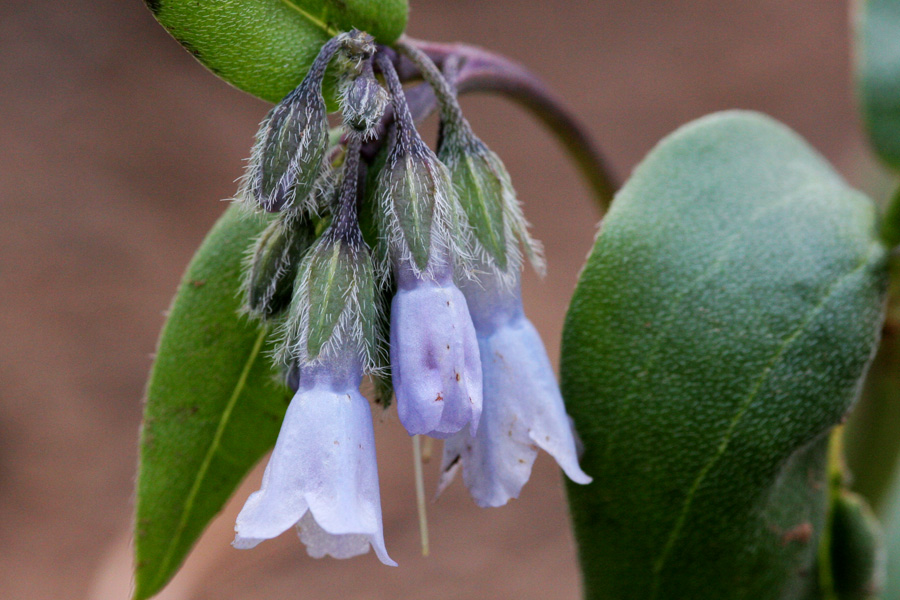 Closer view of flowers on Devils Mesa, 8 May 2007.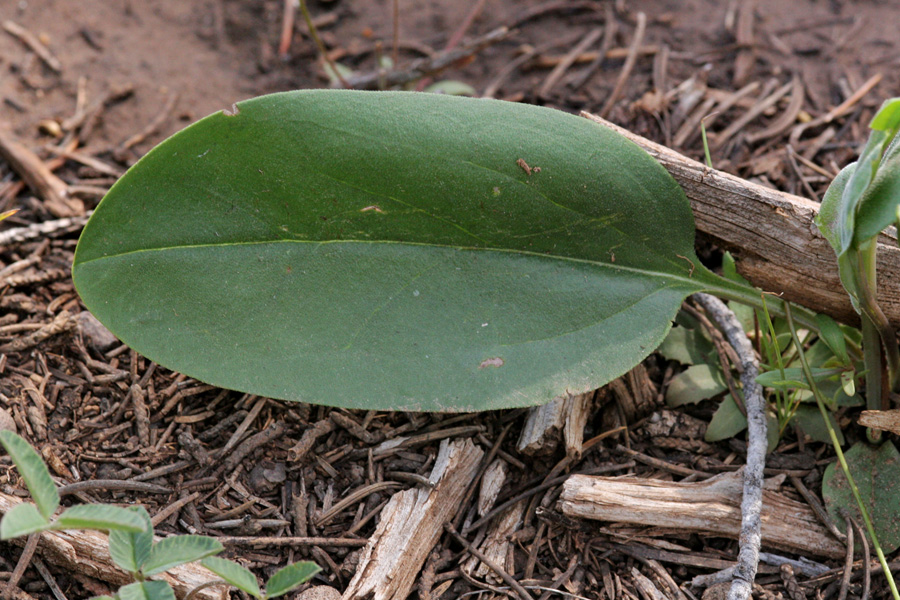 A basal leaf on Devils Mesa, 8 May 2007.

Go back to:
SW Plants
The main index