Mimosa rupertiana
An unusual Mimosa with prickly, four-angled fruits. Often, all members of Mimosa series Quadrivalves, including this one, are lumped into Mimosa quadrivalvis. M. rupertiana is found in the U.S. in eastern New Mexico, the adjacent Texas plains, and peripherally in Colorado, Kansas, and Oklahoma.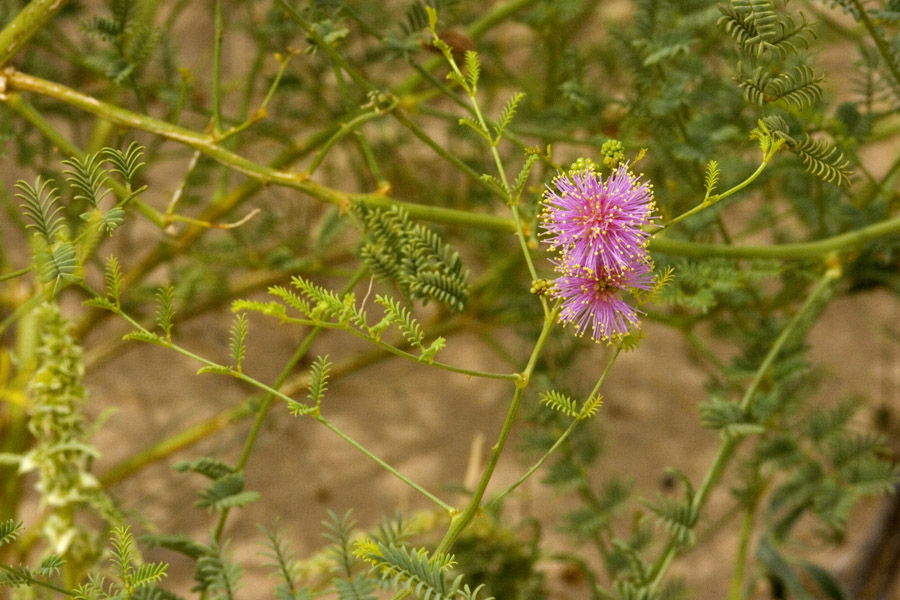 Inflorescences at Samalayuca Dunes, south of Juaréz, Chihuahua, Mexico, 5 Sep 2009.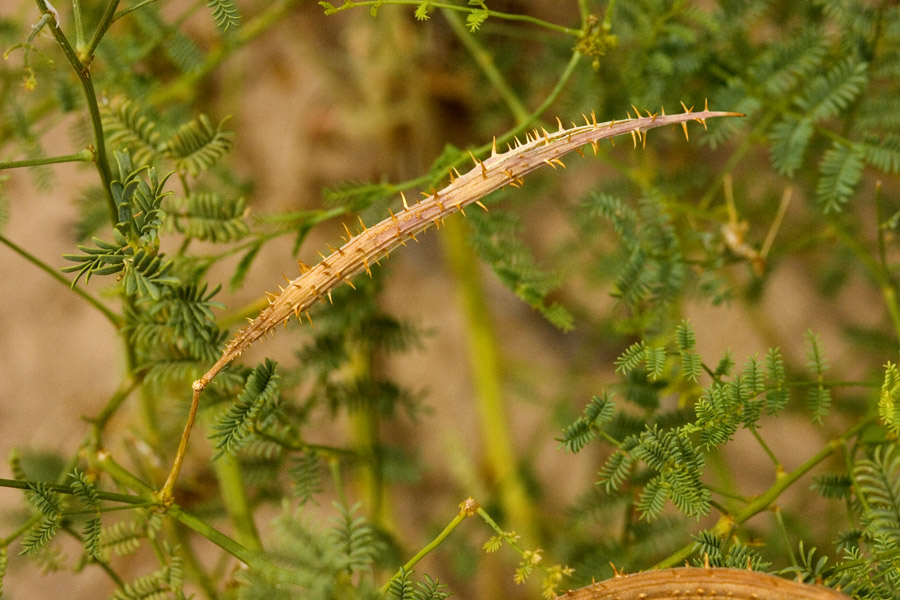 A fruit at Samalayuca Dunes, 5 Sep 2009.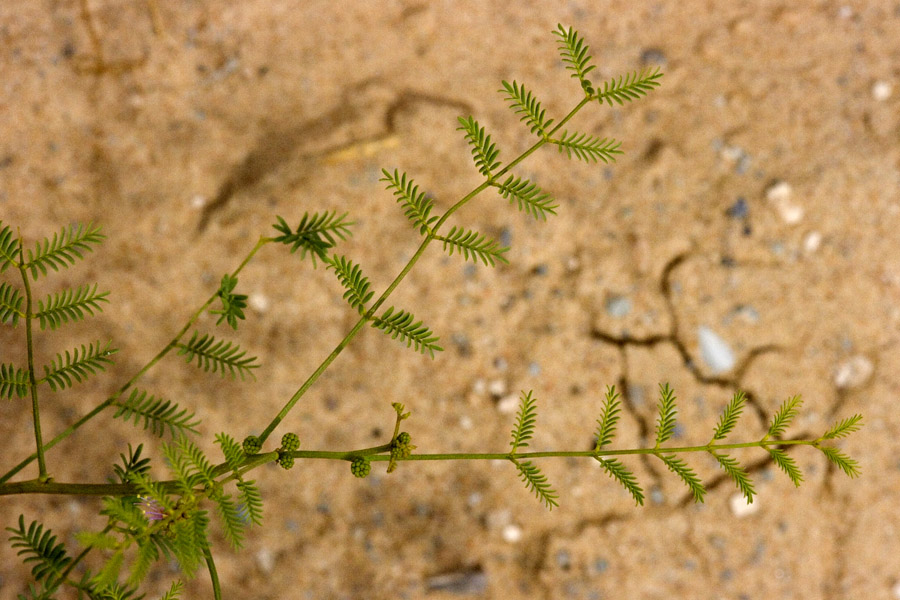 Leaves at Samalayuca Dunes, 5 Sep 2009.

Go back to:
SW Plants
The main index