Noccaea fendleri
Previously in the genus Thlaspi. Common on relatively moist rocky slopes at higher elevations, also occasionally in moist canyons at lower elevations.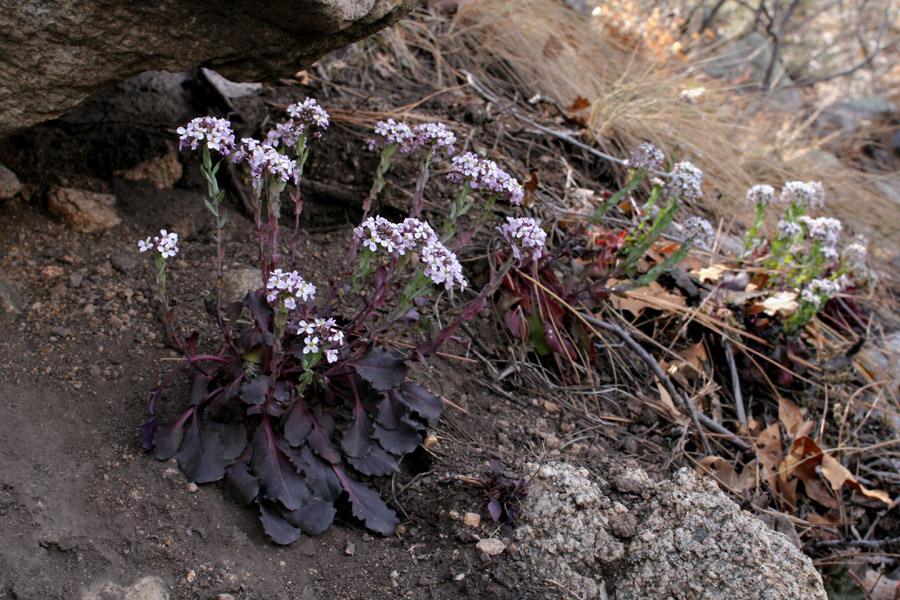 Plant habit on the upper part of the Pine Tree Trail at Aguirre Springs recreation area, 26 Mar 2007.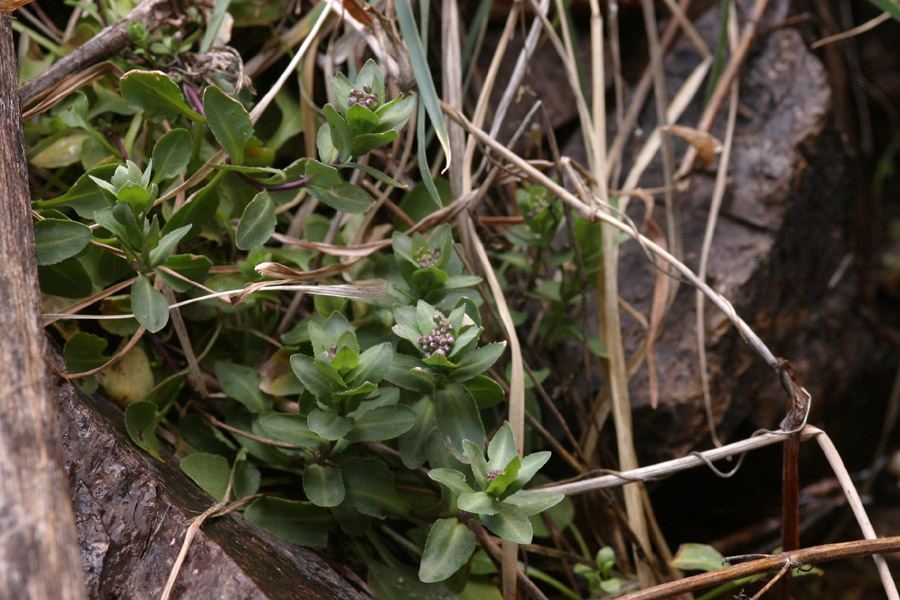 Plant habit above Dripping Springs on the west side of the Organ Mts., 30 Jan 2005.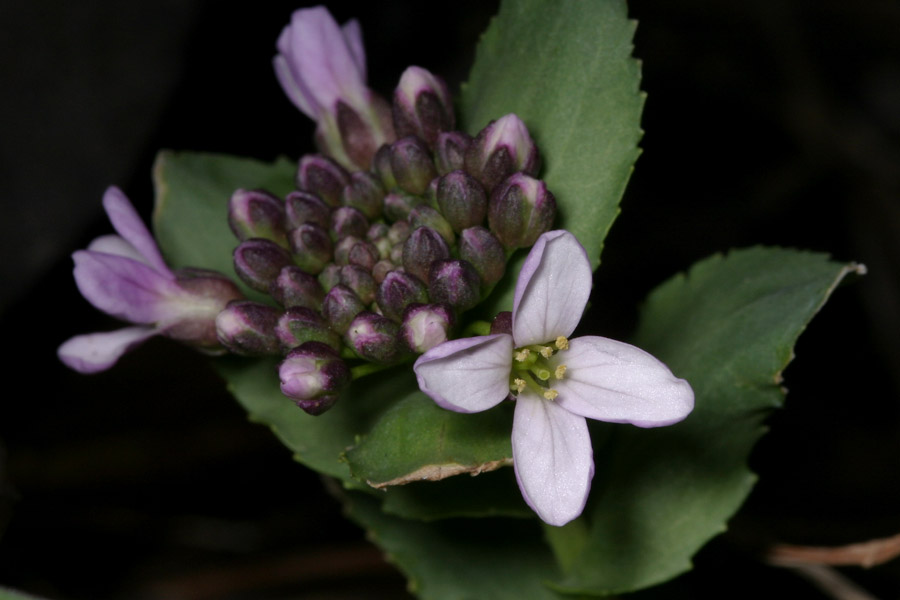 Flowers above Dripping Springs, 30 Jan 2005.

Go back to:
SW Plants
The main index