Notholaena grayi ssp. sonorensis
This is the diploid form of Notholaena grayi, which occurs in Santa Cruz and Pima counties of Arizona as well as adjacent Mexico. The two forms can only be distinguished morphologically by spore number and size.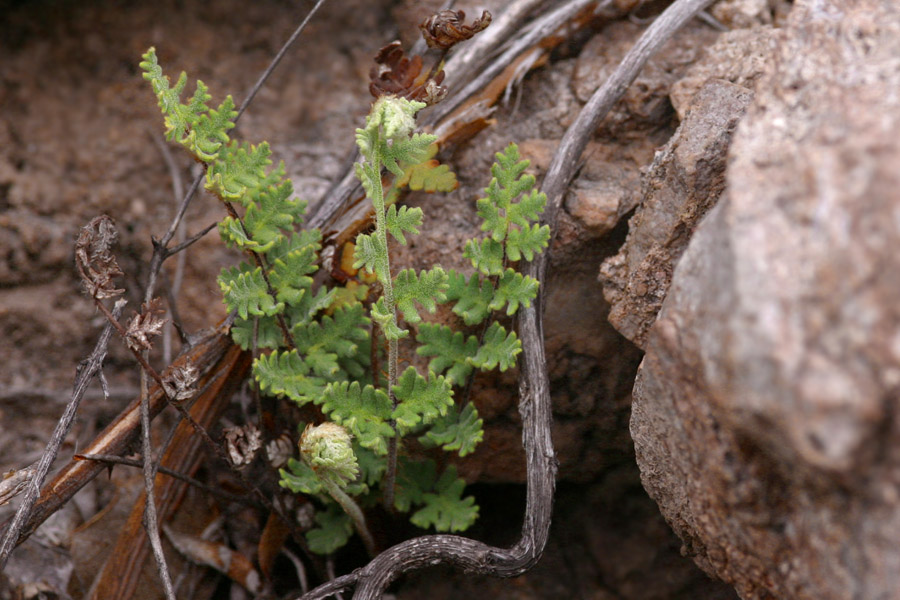 Plant habit near Sycamore Canyon in the Pajarito/Atascosa Mts., 3/19/05.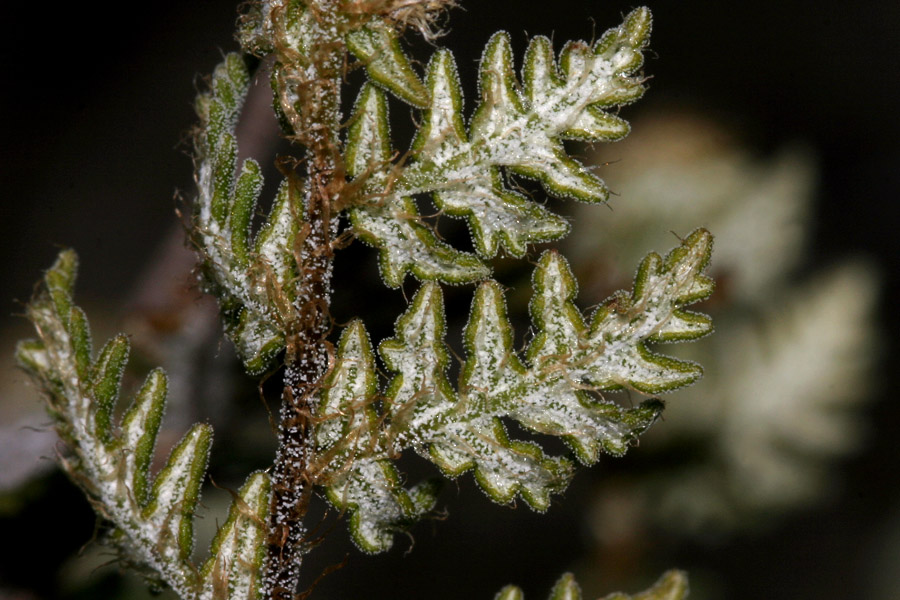 Abaxial view of pinnae near Sycamore Canyon, 3/19/05.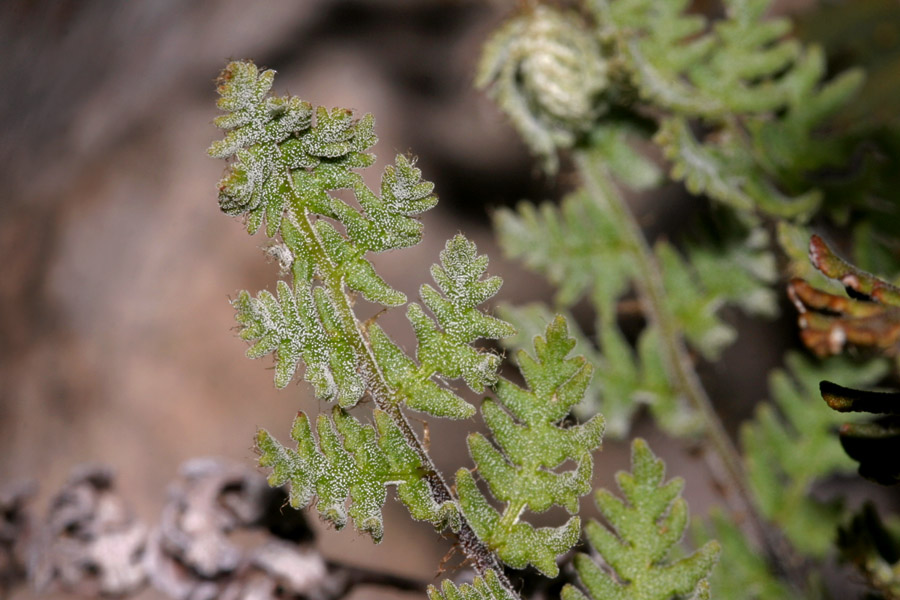 Adaxial view of pinnae near Sycamore Canyon, 3/19/05.

Go back to:
SW Plants
The main index