Notholaena greggii
This species occurs in the US only in the Big Bend region of Texas. It is generally restricted to calcareous substrates and is very similar to Notholaena bryopoda, which is known only on gypseous substrates.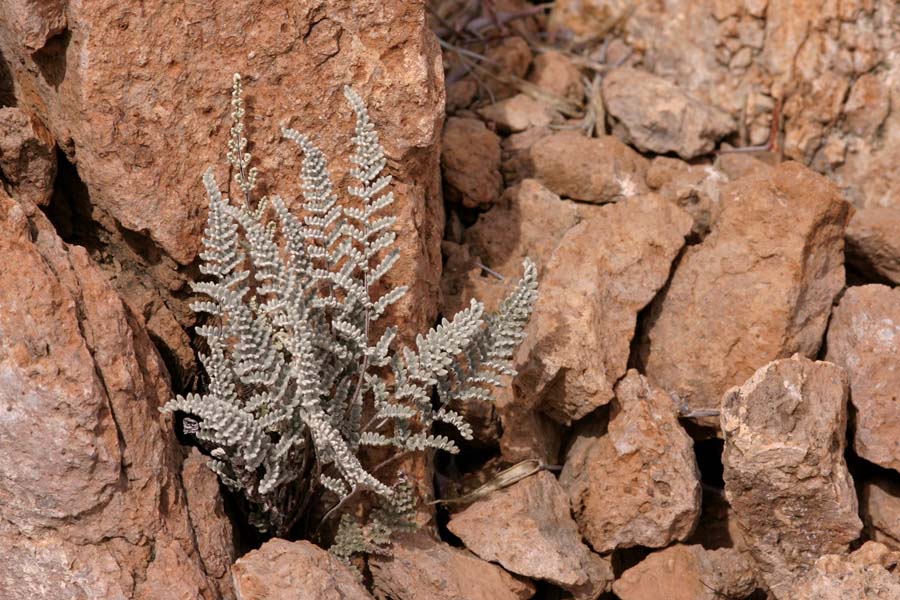 Plant habit at Closed Canyon in Big Bend Ranch State Park, 12/30/04.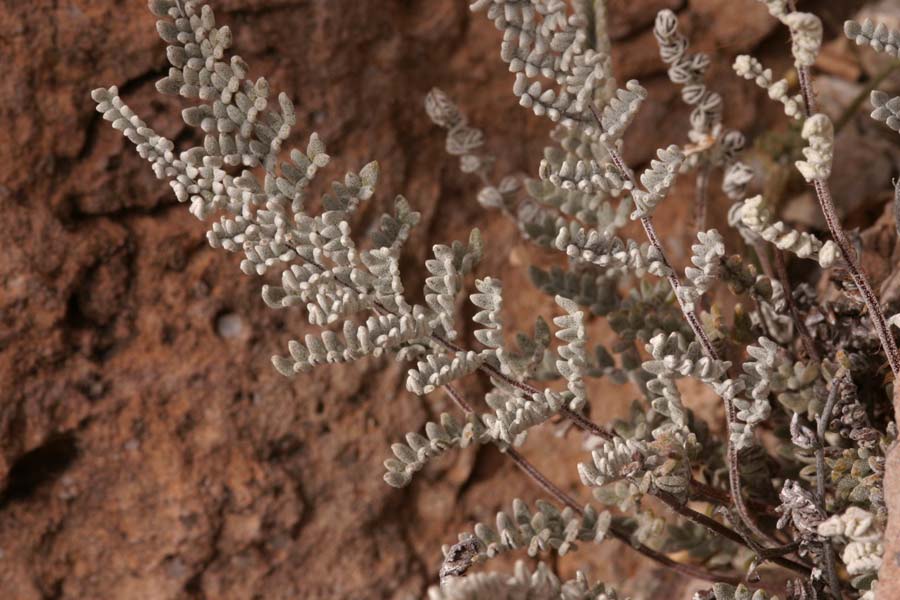 Adaxial view of a leaf at Closed Canyon, 12/30/04.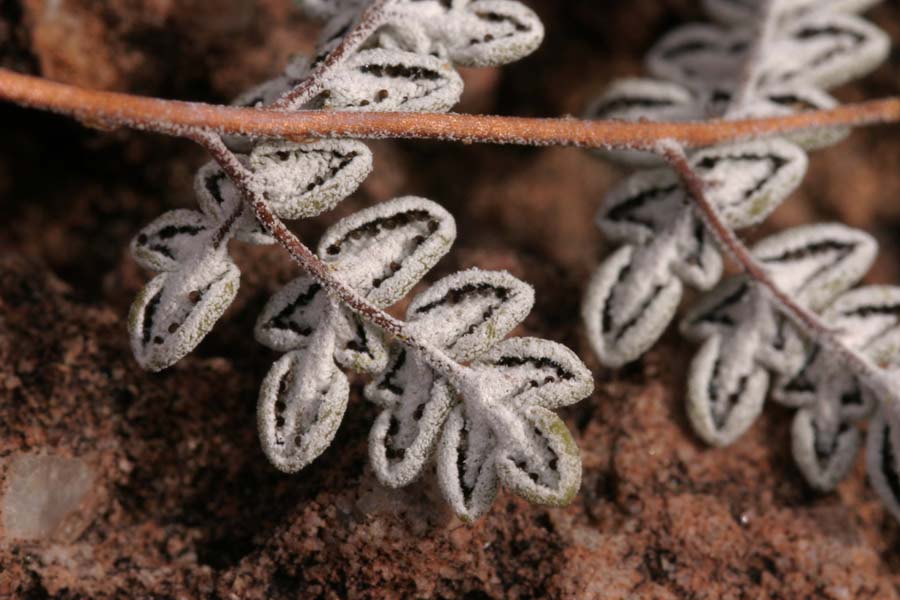 Abaxial view of a pinna at Closed Canyon, 12/30/04.

Go back to:
SW Plants
The main index