Omphalodes aliena
Within the US, this plant only occurs in the vicinity of Big Bend near the Mexican border in west Texas. It was common on the north sides of hills when I visited around New Year's Eve, 2004.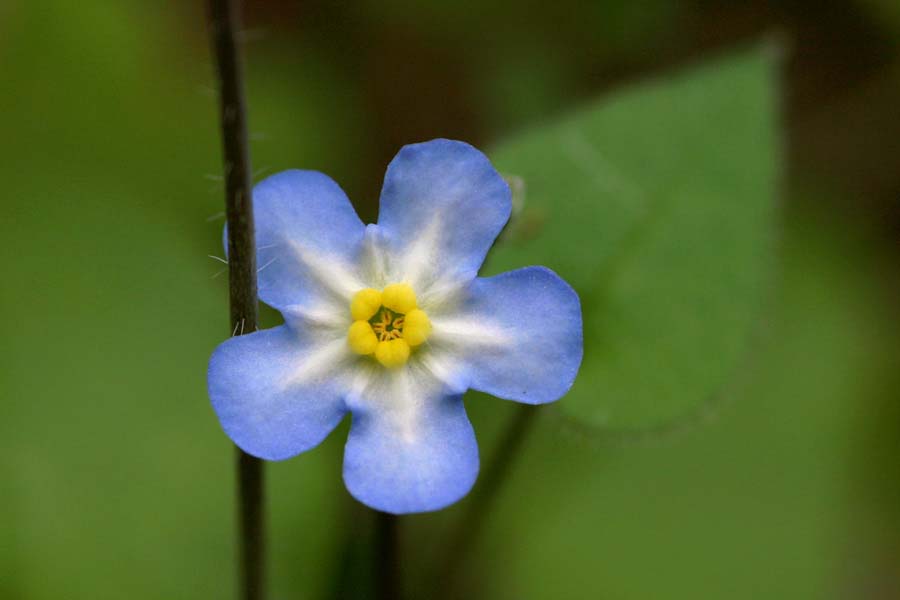 A flower in Closed Canyon in Big Bend Ranch State Park, 12/30/04.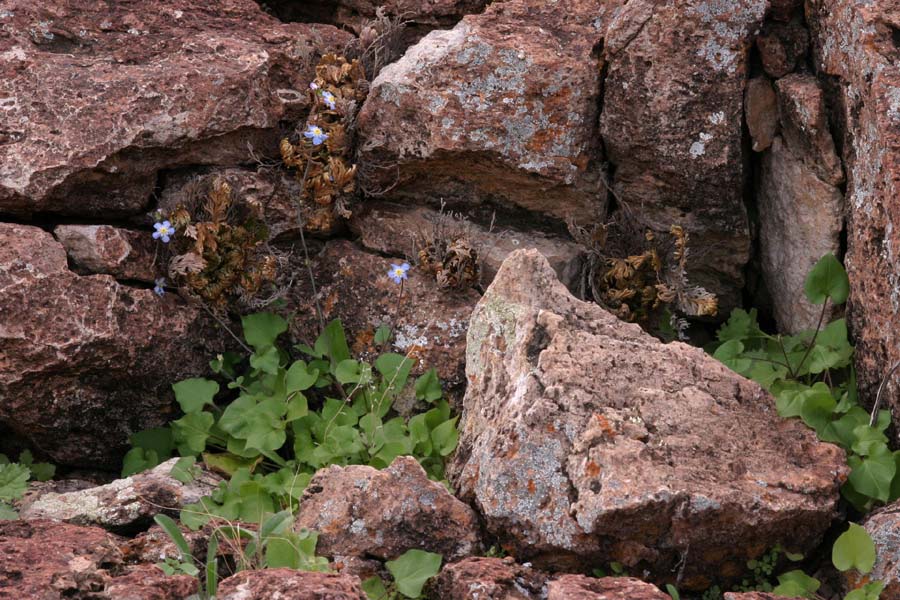 Whole plant view, on the north side of the ridge that Closed Canyon cuts through, 12/30/04.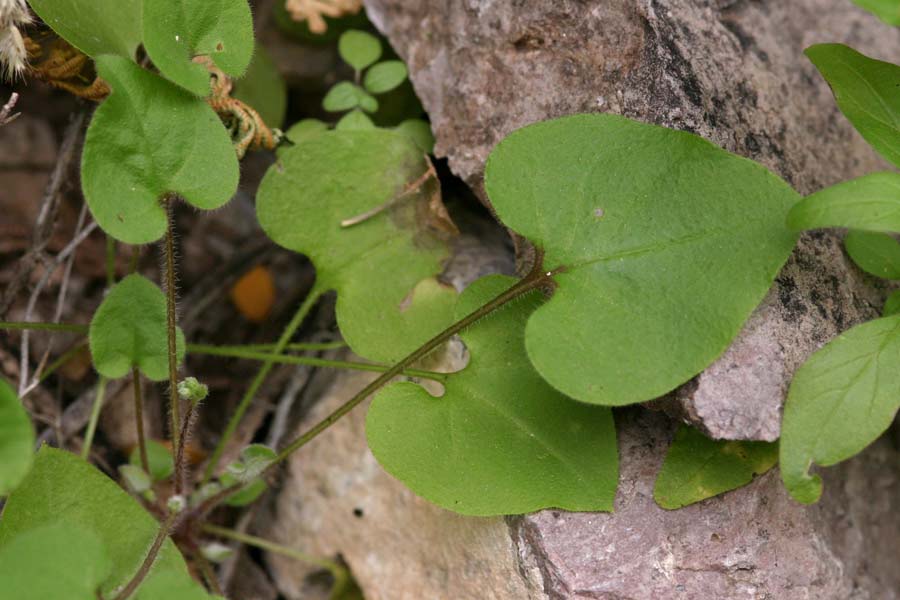 Basal leaf in Closed Canyon, 12/30/04.

Go back to:
SW Plants
The main index