Physalis lobata (Torr.) Raf.
Abundant in low, flat, somewhat saline areas. One of the most abundant plants in parts of the Crow Flats.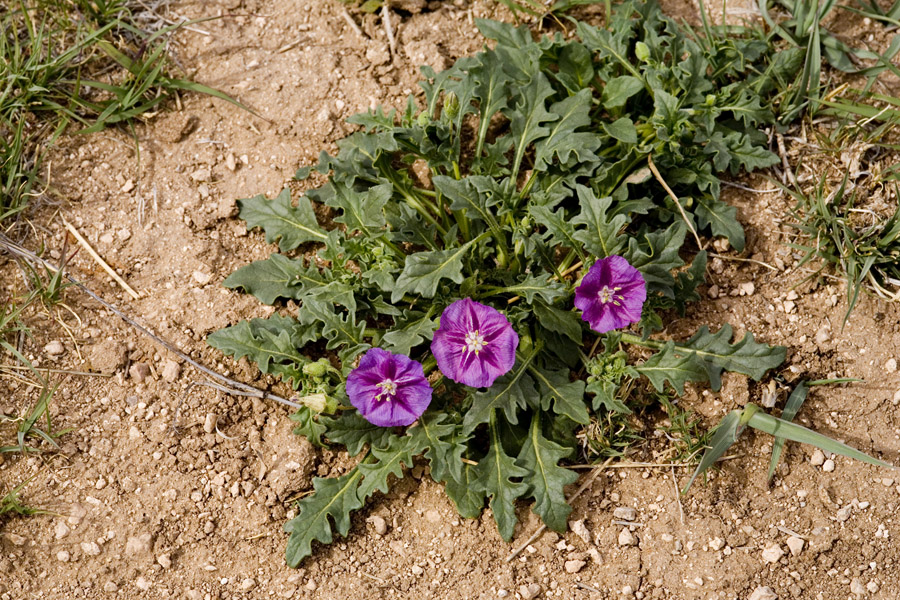 Plant habit, Rocky Arroyo east of Three Forks, Guadalupe Mountains, Eddy County, New Mexico, 9 Apr 2010.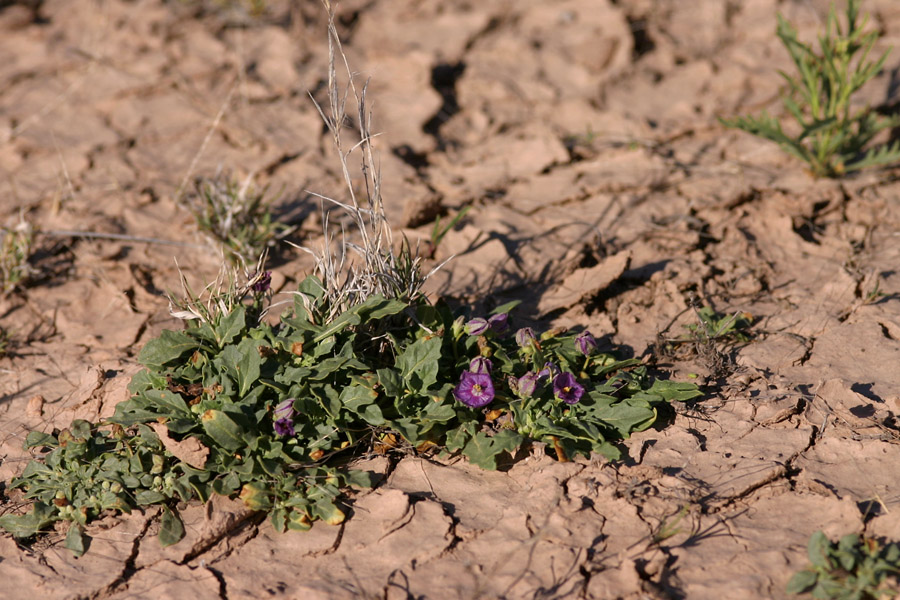 Plant habit in the Crow Flats, Otero County, New Mexico, 27 Mar 2005.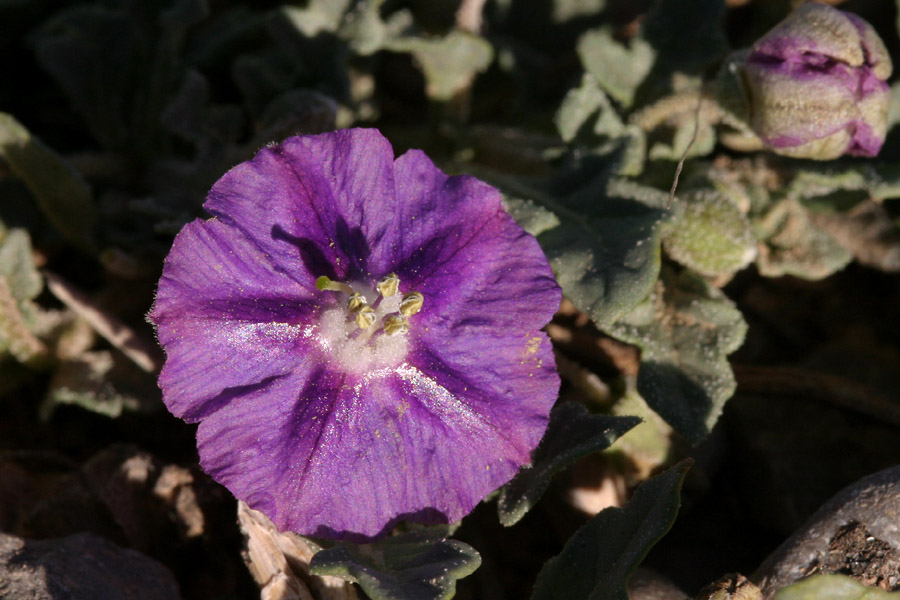 A flower in the Crow Flats, 27 Mar 2005.

Go back to:
SW Plants
The main index