Pleopeltis riograndensis (T.Wendt) Andrews & Windham
One of several Mexican species that extends into the US in southeastern Arizona and the Big Bend region of Texas but not in between. This species can form small but dense colonies on rocks near streams in steep canyons.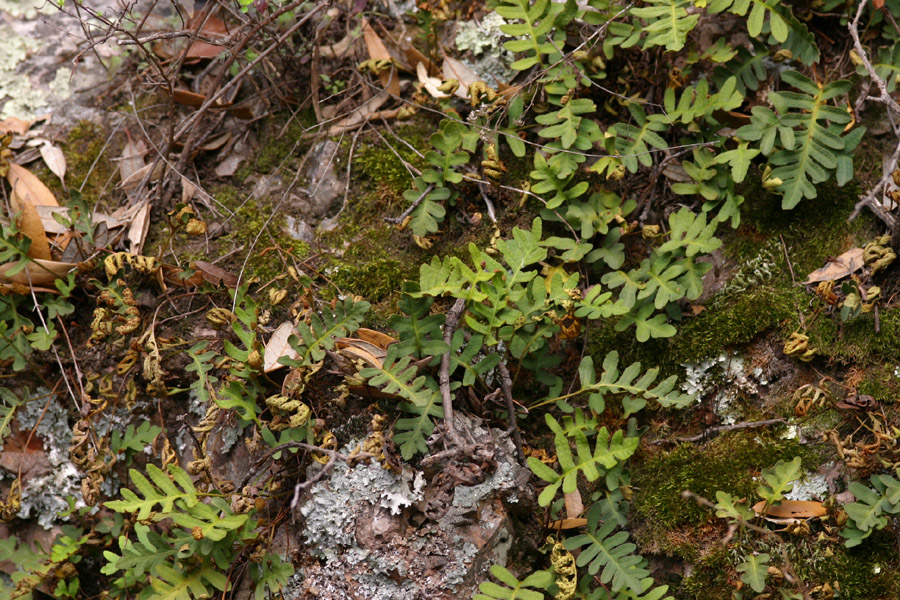 Habit near Alum Gulch in the Patagonia Mountains, Santa Cruz County, Arizona, 18 Mar 2005.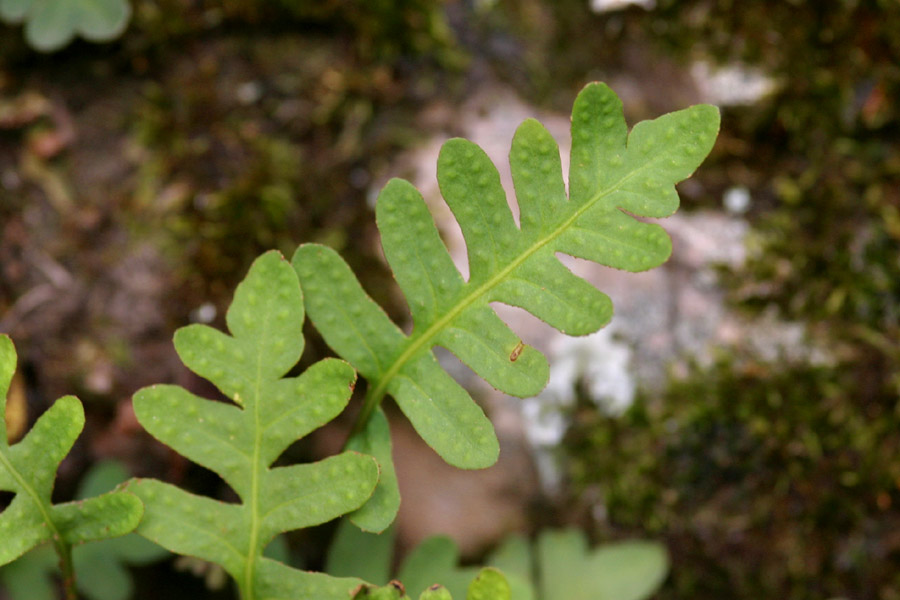 Adaxial view of a leaf in the Patagonia Mts., 18 Mar 2005.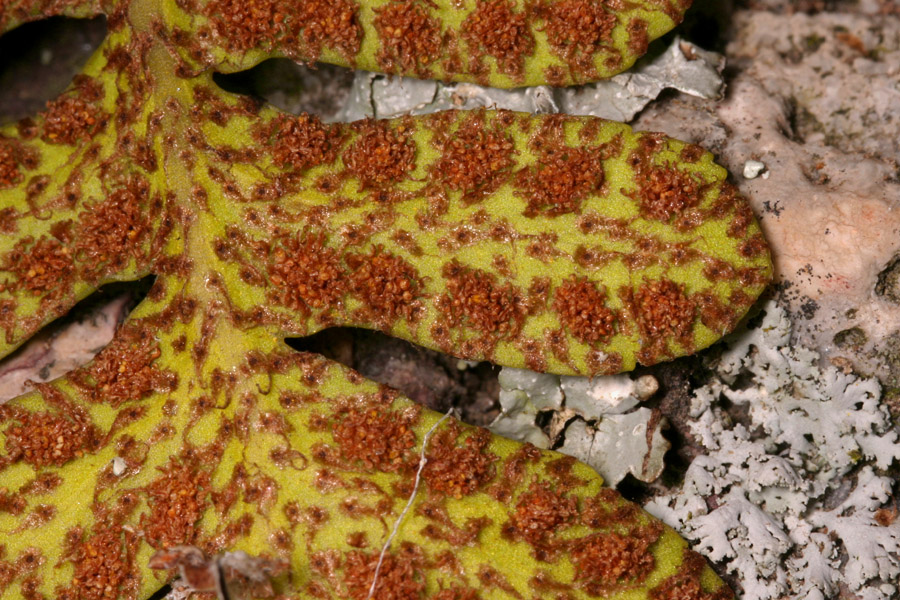 Abaxial view of a portion of a leaf in the Patagonia Mts., 18 Mar 2005. The oddly-shaped scales you can see here distinguish this genus from the closely-related genus Polypodium.

Go back to:
SW Plants
The main index