Polanisia dodecandra (L.) DC.
Common in lower, relatively mesic areas and roadsides in New Mexico, found throughout most of the rest of the United States except in the southeastern coastal plains..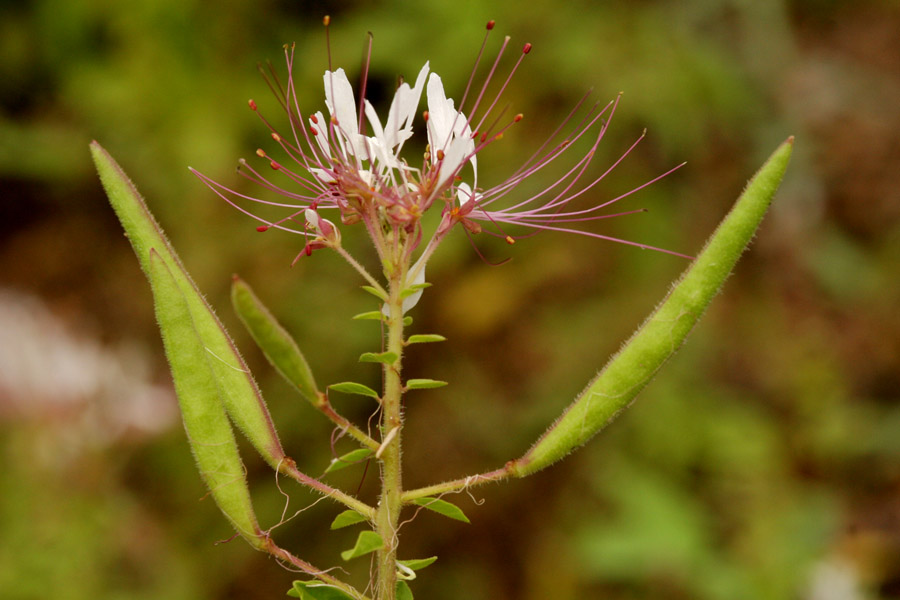 An inflorescence on the Pine Tree Trail, northeastern Organ Mountains, Doña Ana County, New Mexico, 20 Aug 2006.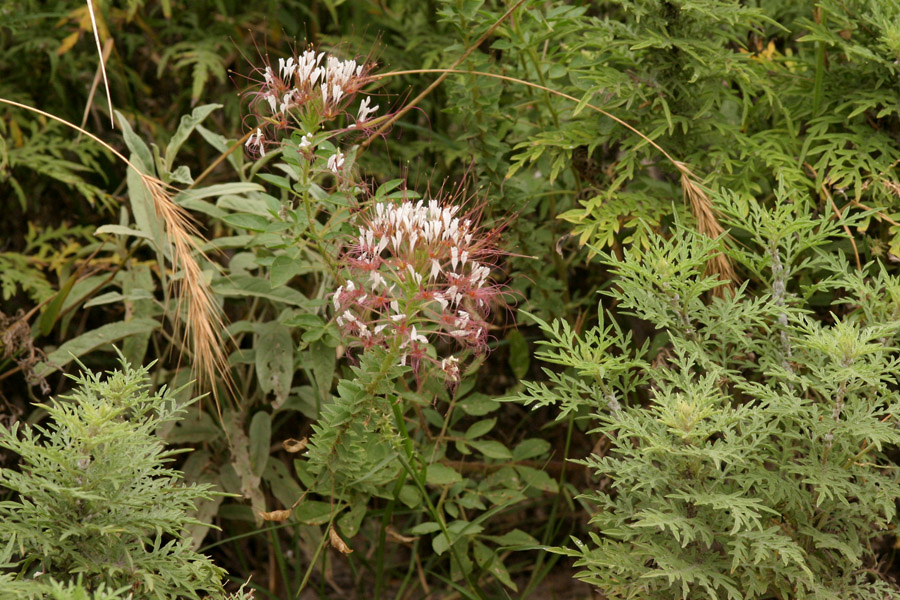 Plant habit at Devil's River State Natural Area, Val Verde County, Texas, 12 Aug 2005.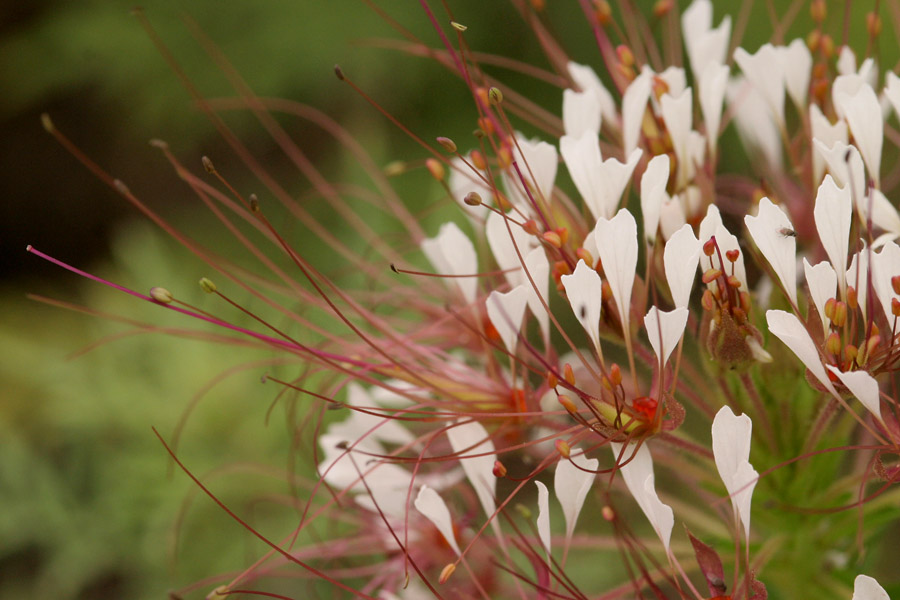 Flowers at Devils River, 12 Aug 2005.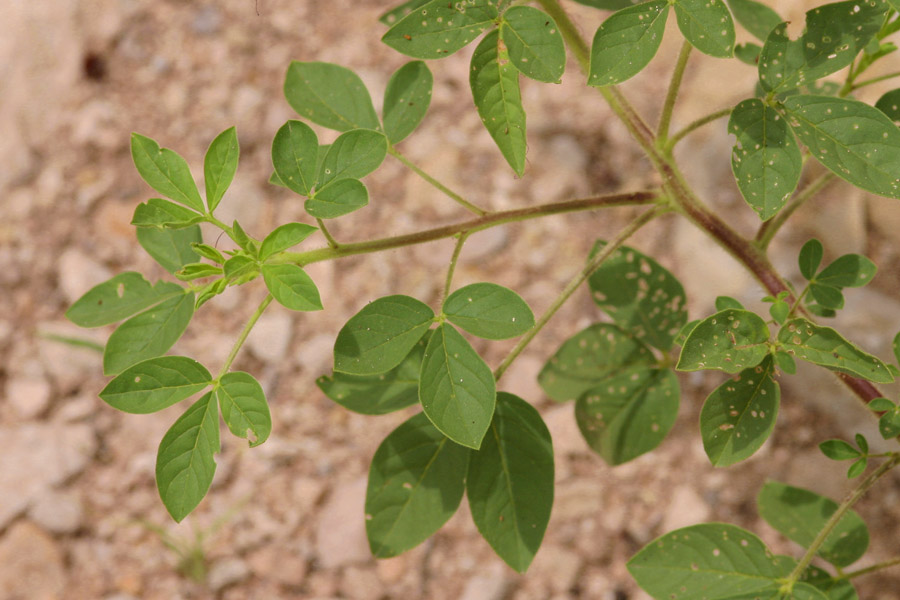 Cauline leaves at Devils River, 12 Aug 2005.

Go back to:
SW Plants
The main index