Polygala barbeyana
A large-flowered Polygala of moist washes. It is distinguished from the otherwise similar Polygala obscura by having fruits glabrous on their faces (note that fruits of both species are pubescent along the margins) and by having narrower leaves. This species has also been called P. longa and P. reducta; the status of both names is somewhat uncertain. P. reducta has been applied to what seem only to be larger plants of P. barbeyana.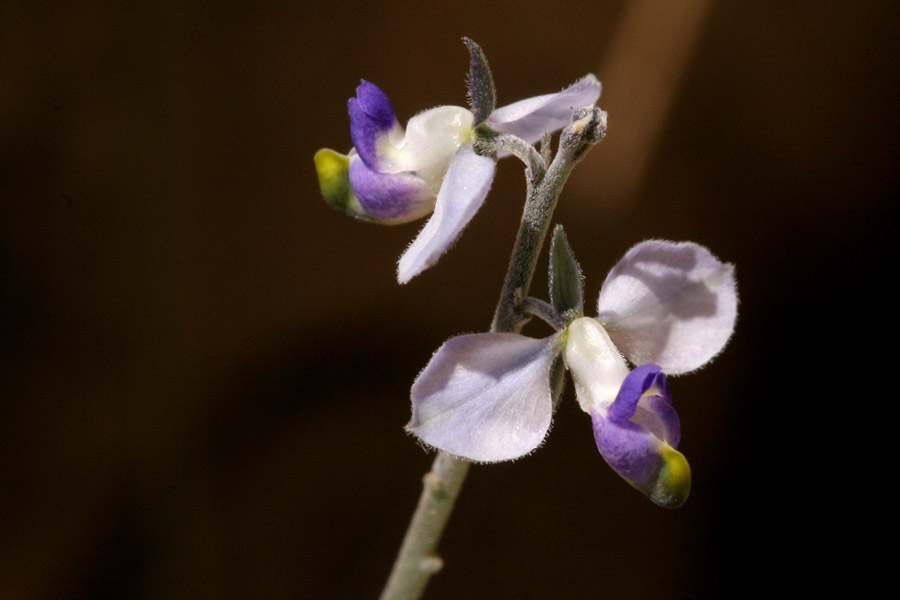 Flowers near the Croton Spring Trail in Big Bend National Park, 15 Apr 2007.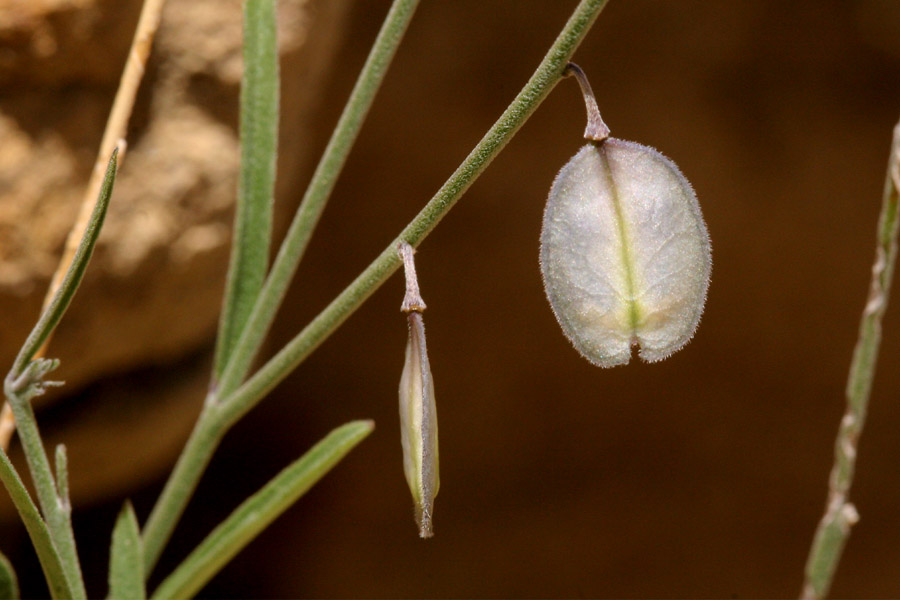 Fruits, near the Croton Spring Trail, 15 Apr 2007.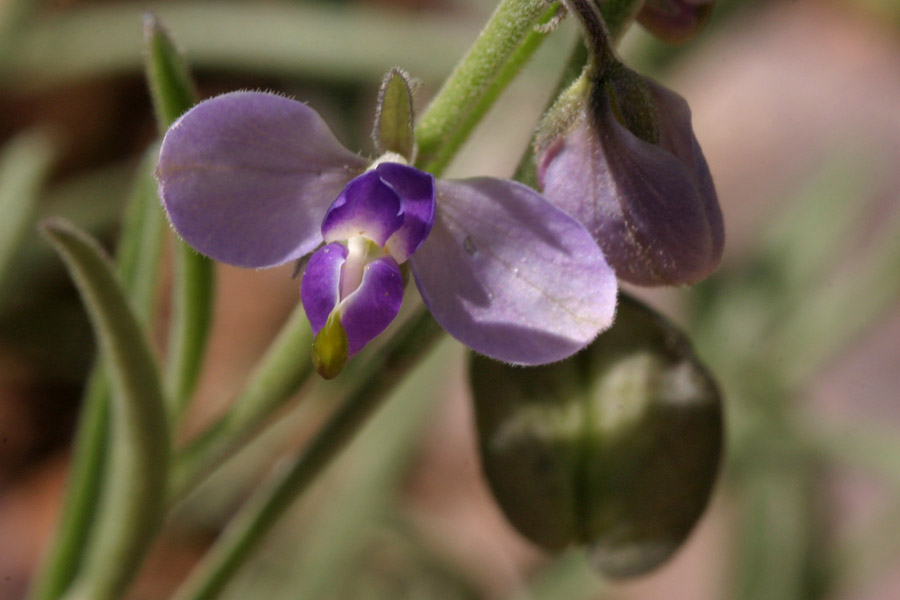 A flower near La Cueva on the west side of the Organ Mountains, 8/23/04.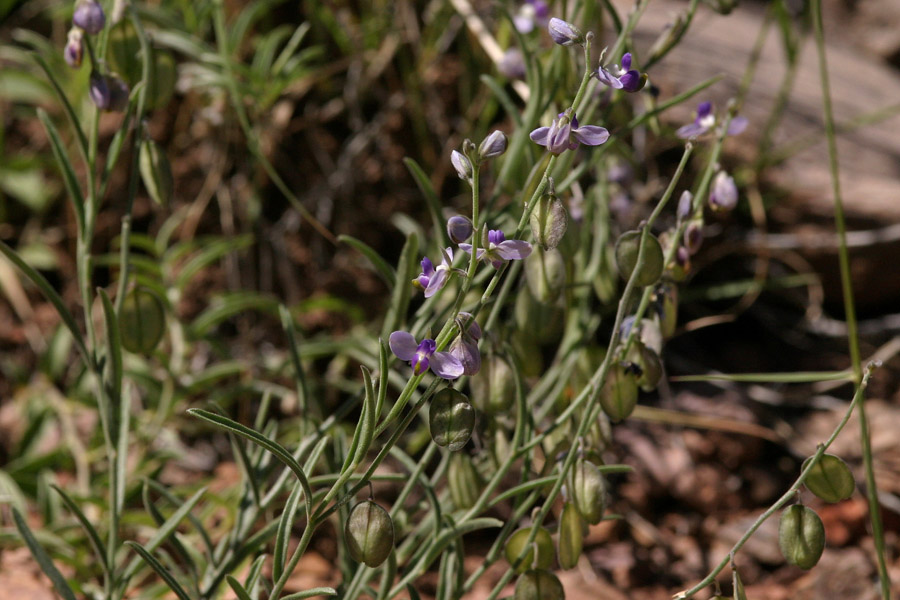 Wider view near La Cueva, 8/23/04.

Go back to:
SW Plants
The main index