Portulaca suffrutescens Engelm.
An erect Portulaca with terete leaves, found from southeastern Arizona to the Big Bend region of Texas, on moist rocky slopes and occasionally out in the flats.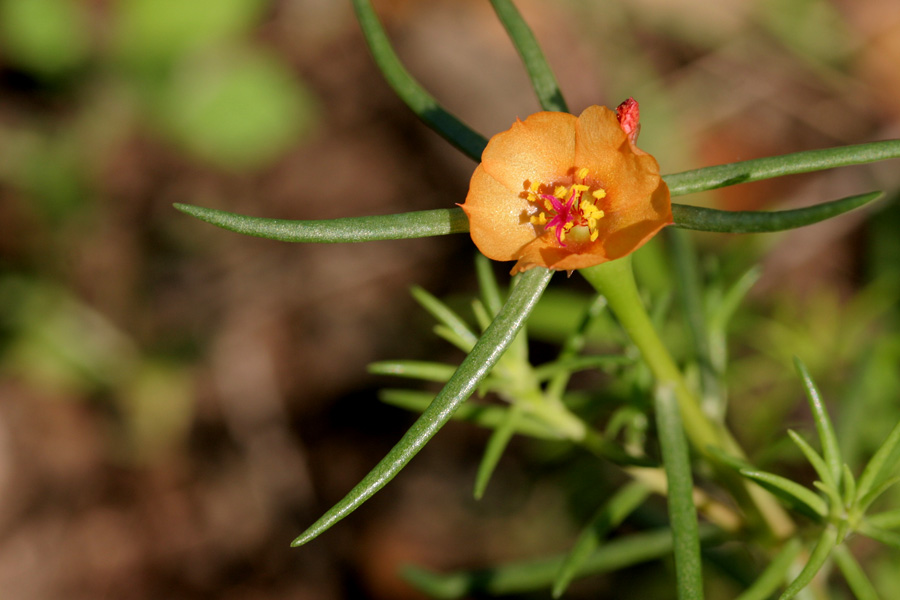 A flower in the Pajarito Mountains, Santa Cruz County, Arizona, 7 Aug 2005.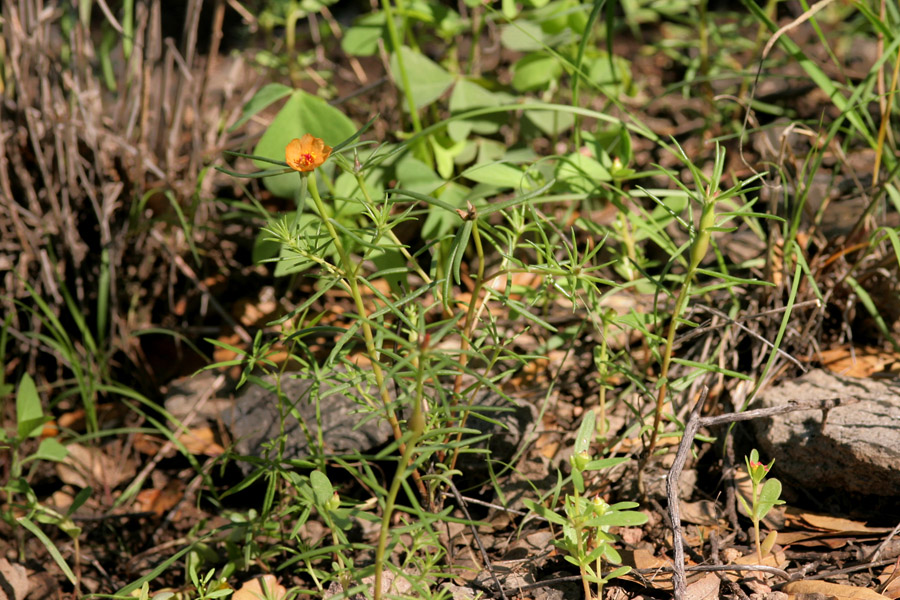 Plant habit in the Pajaritos, 7 Aug 2005.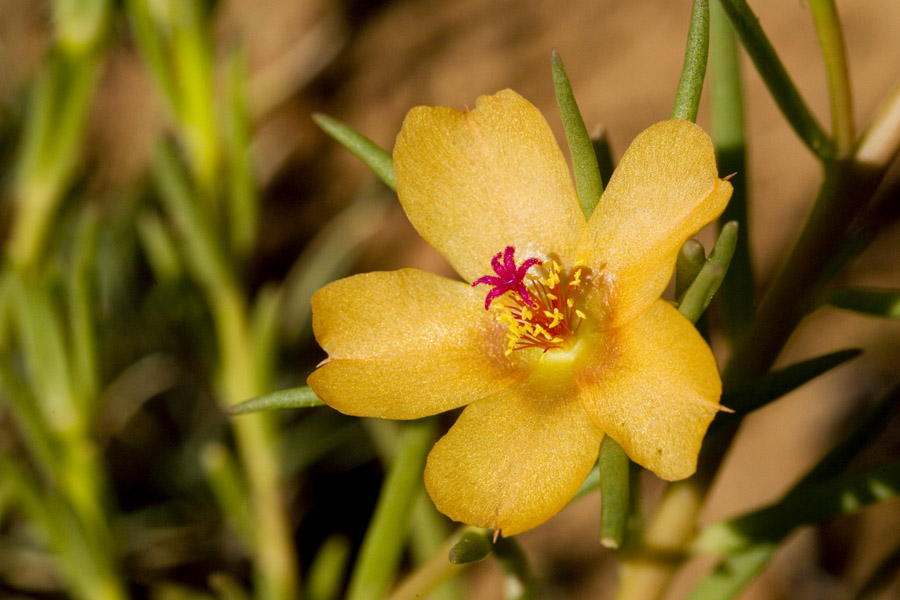 A flower south of Animas in Hidalgo County, New Mexico, 19 Aug 2010.

Go back to:
SW Plants
The main index